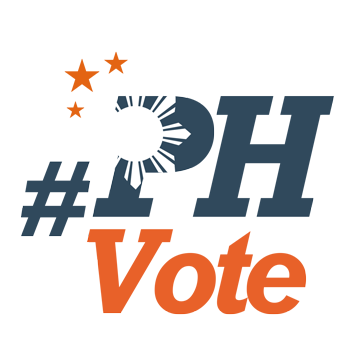 9
LIST: National government officials vying for local positions

MANILA, Philippines – Some government officials are aiming for new posts in the upcoming 2019 midterm elections.
The weeklong filing of certificates of candidacy (COCs) from Thursday, October 11, to Wednesday, October 17, brought out national leaders who are launching bids in their respective provinces, cities, or municipalities.
Here is a list of national officials who are gunning for local posts in the 2019 elections:
Senator Francis Escudero

Senator Francis Escudero finalized his plans to run for Sorsogon governor, filing his COC last Friday, October 12, at the provincial Commission on Elections office.
His decision to seek the gubernatorial post comes as his term in the Senate nears its end in 2019.
Escudero will run under the Nationalist People's Coalition (NPC) with running mate, outgoing Barcelona Mayor Manuel "Wowo" Fortes.
Senator Loren Legarda

Senator Loren Legarda is gunning for congresswoman of the lone district of Antique. She filed her COC on Wednesday, October 17.
Similar to Escudero, her senatorial term is set to end by 2019. She is also running under the NPC.
Earlier this year, Legarda had said she was open to becoming social welfare and development secretary as President Rodrigo Duterte offered her the post.
Foreign Secretary Alan Peter Cayetano

Former foreign secretary Alan Peter Cayetano resigned from the Duterte Cabinet to run for Taguig City-Pateros 1st District representative. Cayetano also served as representative of the Lone District of Taguig and Pateros from 1998 to 2004.
If he wins, the former foreign secretary said he would "seek the leadership position in the House."
Despite his return to local politics, Cayetano said he would continue to fulfill his commitment to Duterte "in a different capacity."
Cabinet Secretary Leoncio "Jun" Evasco Jr

Cabinet Secretary Leoncio Evasco Jr is set to stage a return to local politics, seeking to become Bohol governor.
Evasco was a 3-term mayor in Maribojoc, Bohol. Under his watch, the municipality was raised from 5th class to 4th.
A longtime Duterte ally, Evasco was initially put in charge of 12 government agencies related to fighting poverty. Three agencies were later removed from his office.
He was also removed as chairman of the National Food Authority Council after allegations of being "shortsighted" and engaging in a turf war with other officials.
Social Welfare Undersecretary Francisco "Isko Moreno" Domagoso

Former social welfare and development undersecretary Francisco Domagoso, more known as Isko Moreno from his days as an actor, resigned from his post to run for Manila mayor.
Moreno will be running against incumbent Manila Mayor Joseph Estrada and former mayor Alfredo Lim, both of whom were paired with Moreno when he was vice mayor of the city.
Moreno was also previously director, chairman, and chief executive officer of the North Luzon Railways Corporation. He resigned in October 2017, citing personal reasons.
Agriculture Undersecretary Jose Gabriel "Pompee" La Viña

After having been appointed to 3 government agencies, former agriculture undersecretary Jose Gabriel "Pompee" La Viña formalized his bid for mayor of Cagayan de Oro City.
La Viña is among the 5 contenders for the mayoral post in the city, reported SunStar. He will be running under the Padayon Pilipino-Centrist Democratic Party. (READ: From SSS to Tourism: Who is Pompee La Viña?)
Prior to his stint as agriculture undersecretary, La Viña was commissioner of the Social Security System. Duterte, however, did not renew his term, claiming that La Viña "abused" government funds.
He was named tourism undersecretary two months after, vowing to "wipe out poverty" in the next 4 to 6 years through tourism.
Former AMIN representative Sitti Djalia Turabin Hataman

Former Anak Mindanao (AMIN) representative Sitti Djalia Turabin Hataman is running for mayor in Isabela City, Basilan, a year after stepping down from her post at the House.
Hataman resigned and opted to return home last year. While she did not give an exact reason why, she mentioned the Marawi siege as among the incidents that led to clear "realizations" on her role in society.
Before leaving, she called on Congress to pass the proposed Bangsamoro Basic Law. Congress approved the bill last May and Duterte signed it in July. – Rappler.com