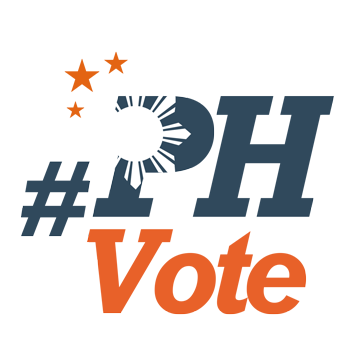 1
Velasco as 'next Speaker'? Sara Duterte says she'll back dad's choice

MANILA, Philippines (UPDATED) – Davao City Mayor Sara Duterte has become more cautious about expressing her support for the supposed speakership bid of Marinduque Representative Lord Allan Velasco, a close friend of President Rodrigo Duterte.
Sara and Duterte recently referred to Velasco as "Speaker" during events in the lawmaker's home province, a move that many saw as a signal that the powerful father-daughter tandem would support Velasco's possible bid for speakership.
But on Friday, November 9, Sara said she had only referred to Velasco as "Speaker" because of "rumors" that he and former foreign secretary Alan Peter Cayetano would gun for the speakership if elected as Taguig City-Pateros 1st District representative next year.
"What I said there was based on what I heard, that from rumors, I heard about both of them. We will all follow the choice of President Duterte," Sara said in Filipino.
Asked if she will support the speakership bid of Cayetano, Sara said, "All of them, whoever President Duterte wants, we will support them."
Cayetano had said he resigned from his Cabinet post to run for Taguig-Pateros congressman after supposedly discussing with Duterte that he could help the administration as House Speaker.
Later that day, Sara joked that to end all talk about whose speakership bid she would supposedly support, she would aspire to be Speaker herself.
"To end all the loose talk and gossip, my bet for Speaker is none other than myself," she said in a statement.
Sara is seeking reelection as mayor while her brother Paolo is running for Davao City 1st District representative. But months before the period of candidacy filing, there were talks she would run for congresswoman.
Sara had said this about Velasco on November 3: "Siya po ang susunod na Speaker of the House of Representatives, Congressman Lord Allan Velasco. So that will soon be the pride of Marinduque – to be the first Speaker na galing dito sa inyo sa Marinduque."
(He will be the next Speaker of the House of Representatives, Congressman Lord Allan Velasco. So that will soon be the pride of Marinduque – to be the first Speaker from your very own Marinduque.)
On the same day, the President had said in an event with Velasco, "Let me raise the hands of a – Speaker raw sabi ni Inday (Inday said he'll be the next Speaker)? It proves the lack of politics here. You have the Speaker of the House."
Velasco and his wife Rowena Velasco enjoy warm ties with the President, who even held a birthday party for the Marinduque lawmaker in Malacañang.
The Velascos are also frequently invited to the President's official trips abroad. Mrs Velasco is the chairperson of a foundation created in honor of Duterte's mother Soledad – the Pilipinong May Puso foundation. The foundation is funded by Filipino billionaire Ramon Ang, Duterte's friend. – Rappler.com
We keep you informed because you matter
We tell you the stories that matter. We ask, we probe, we explain.
But as we strive to do all this and speak truth to power, we face constant threats to our independence.
Help us make a difference through free and fearless journalism. With your help, you enable us to keep providing you with our brand of compelling and investigative work.
Joining Rappler PLUS allows us to build communities of action with you. PLUS members will receive our editorial newsletters and industry reports, get to join exclusive online conversations with our award-winning journalists, and be part of our monthly events.
Make your move now. Join Rappler PLUS.