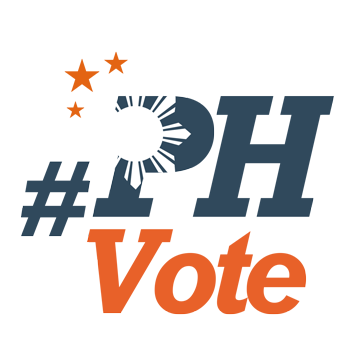 1
Party withdraws nomination of mayor tagged in Batocabe slay

MANILA, Philippines – The political party Lakas-Christian Muslim Democrats (Lakas-CMD) announced on Sunday, January 6, that it has withdrawn its nomination of Daraga Mayor Carlwyn Baldo, the reelectionist tagged in the murder of AKO Bicol Representative Rodel Batocabe.
Lakas-CMD said it wrote the Commission on Elections (Comelec) on Thursday, January 3, to revoke the certificate of nomination and acceptance (CONA) it initially issued to Baldo.
"Please be informed that Lakas-CMD is revoking the CONA issued to Mr Baldo. Hence, Mayor Baldo is no longer the official candidate of Lakas-CMD for the position of Mayor of Daraga," said Lakas-CMD executive director Bautista Corpin Jr in a letter to Comelec law department director Maria Norina Casingal.
Rappler sought the Comelec for comment on the effects of the withdrawal of Baldo's CONA. "No, he is NOT out of the race, and yes, he could end up running as an independent," Comelec Spokesman James Jimenez said on Sunday.
Lakas-CMD withdrew Baldo's CONA on the same day that the Philippine National Police named the mayor as the alleged mastermind in Batocabe's murder. Baldo denied this accusation, and said he is "being used as a convenient scapegoat."
Batocabe, who was shot dead on December 22, 2018, was challenging Baldo for the post of Daraga mayor in the May 13 midterm elections. Batocabe's family said the lawmaker could have been killed for political reasons.
In its statement Sunday, the party also said it commits to keep the midterm elections clean and peaceful.
"Thus, Lakas-CMD strongly condemns the killings of AKO Bicol Party-List Representative Rodel Batocabe and his security aide. Violence in any form and for whatever reason has no place in our democratic institutions," said the party allied with President Rodrigo Duterte. – Rapper.com
We keep you informed because you matter
We tell you the stories that matter. We ask, we probe, we explain.
But as we strive to do all this and speak truth to power, we face constant threats to our independence.
Help us make a difference through free and fearless journalism. With your help, you enable us to keep providing you with our brand of compelling and investigative work.
Joining Rappler PLUS allows us to build communities of action with you. PLUS members will receive our editorial newsletters and industry reports, get to join exclusive online conversations with our award-winning journalists, and be part of our monthly events.
Make your move now. Join Rappler PLUS.