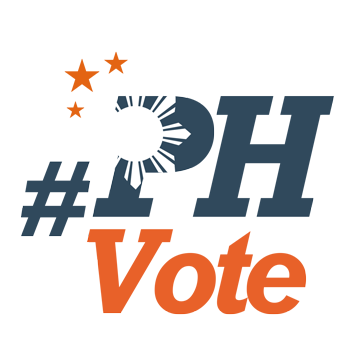 1
No election pay for teachers without 2019 budget – Comelec

MANILA, Philippines – If the government operates on a reenacted budget for the whole year, as proposed by some lawmakers, the Commission on Elections (Comelec) said it will not have funds to pay teachers who will serve in the May 2019 polls.
Comelec Spokesperson James Jimenez made the statement in a news briefing on Friday, February 1, when asked how the elections would be affected if the government operates on a reenacted budget for the whole of 2019.
Jimenez said not all budgetary requirements for the conduct of the midterm polls were included in the Comelec's 2018 budget, such as the honoraria of election workers.
"If [the budget is] reenacted, we won't have any money to pay the teachers…. Election service is not simple. It is not easy and the teachers deserve to be recompensed for it," he said.
"To the question on how will elections actually be affected – that's your biggest effect right there," Jimenez added.
Senate President Vicente Sotto III earlier proposed a reenacted budget for the whole of 2019 amid repeated allegations of pork barrel and fund insertions in the proposed budget, which had delayed its passage.
The government is currently operating under the 2018 budget worth P3.767 trillion, after Congress failed to approve this year's budget bill on time. This would be the case until a new budget is signed into law. (READ: What to expect as gov't operates on a reenacted budget)
According to Jimenez, operating on a reenacted budget has already affected preparations for the May polls.
He said training of personnel for the elections may not be completed and procurement of needed items may also be stalled since these items were not included in the Comelec's 2018 budget.
"We are already operating on a deficit and if we run out of capacity to do that then any future training might be put off. So hindi sila matetrain ng tama (they will be not be trained properly). There are election day supplies and paraphernalia which might not be procured. A lot of these could not be bought earlier," he said.
The Comelec said it needs some P3.2 billion for the May polls. Of this amount, only P1.9 billion was allocated by the Department of Budget and Management (DBM) in its 2019 proposed budget. For this reason, the Comelec also requested that Congress restore the budget needed for the midterm polls.
Senate finance committee chairperson Loren Legarda had assured the public there were enough funds for the May elections even under a reenacted budget.
She said that she personally called DBM officials, who told her that the election funding will be taken from the P10 billion that the Comelec has not yet utilized. The Contingency Fund under the Office of the President could also be tapped.
While Jimenez said the Comelec welcomed such options, the best situation would still be to have a budget crafted to fulfill the requirements of the May polls.
"Those are very welcome and certainly we will explore each one of them to the fullest but again, the most superior solution here is maipasa na natin 'yung budget (we pass the budget)," he said. – Rappler.com