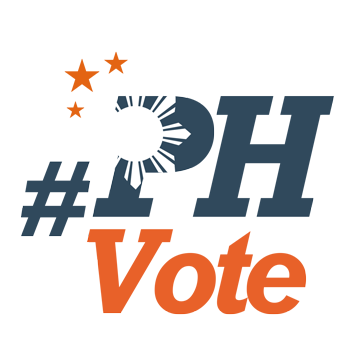 1
Grace Poe in Bacolod: Better to vote for mixed slate

BACOLOD CITY, Philippines – Senator Grace Poe on Tuesday, March 12, brought her reelection campaign to her mother's home city of Bacolod, where she told voters it's better for them to vote for candidates not according to party affiliation.
Poe, who is running as an independent, told reporters during her visit to the Burgos Public Market, a mixed senatorial slate "would really be for the advantage of everyone."
She told market vendors she's neither a candidate of the administration nor the opposition.
"Kayo ang partido ko. Ang utang na loob ko sa inyo," she told the vendors, who cheered for her. (You are my political party. I owe you this to you.)
It was a line she also used in her unsuccessful presidential bid in 2016, where she ran as an independent endorsed by individual members of the Nationalist People's Coalition.
Poe said: "Of course, one party will always push for a straight slate. But for me, for example, in my own personal capacity, I talk to the people to vote for certain people whom I know really work, like Senator Serge [Osmeña], si Senator Nancy [Binay]…and then, Senator JV [Ejercito]. Iba-iba naman ang mga partido namin, 'di ba? (We belong to different parties, don't we?)
The Duterte administration and its allies have 4 slates that slightly vary from each other, while there is a Liberal Party-led opposition coalition. A coalition of labor organizations has fielded a slate called Labor Win.
The reelectionist senator, who's topping pre-election surveys so far, said she's also campaigning for fellow reelectionists because, "together with them, we collaborated and we've come up with, I feel, substantial laws. And Senator Serge…is my mentor." (READ: How 7 reelectionist senators voted on key issues, bills)
On the second day of the campaign period, Poe organized a kick-off rally with other reelectionists in Tondo, Manila.
The senator traces her roots to Bacolod as her mother, veteran actress Susan Roces, was born here. Negros Occidental is one of the vote-rich provinces in the country, with 1.7 million registered voters.
Dilis (dried fish) vendor Jesusa Tarruvalles, 68, of Valladolid town was among those who were excited to see the senator.
"This is my first time to see her. I'm very happy. I really wanted to kiss her when I learned she's coming here. But when she saw me, she greeted me and kissed me. I really like her," the vendor said.
Poe said it's easier for her to go around being an independent candidate because "the schedule is my own and I can decide randomly."
Still, there are challenges. "You don't really have the machinery. But, on the other hand, there are 12 spots and I keep on telling people it's good to have a balance," she said. – Rappler.com