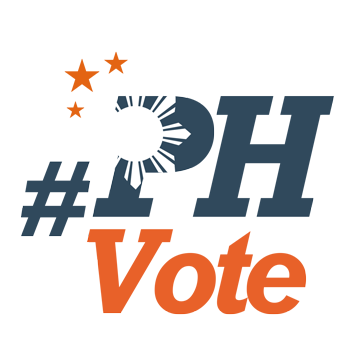 1
Why is Abra under Category Red on Comelec hot spot list?

BAGUIO, Philippines – Commission on Election has painted Abra red, declaring the whole province as a hot spot under Category Red.
Comelec assistant director for Cordillera Vanessa Roncal said that under Category Red, the highest stage among the hot spots, the commission may order the augmentation of the police and members of the Armed Forces of the Philippines (AFP) in Abra based on the need or the perceived need of the Comelec official assigned there.
Roncal, who was assigned to Abra up to last week, also said that during the election period from February 13 until June 12, the transfer of officials, the appointment of personnel, and possession of any firearm outside the residence are also prohibited, subject to permit Comelec may issue.
Abra joins Jones town in Isabela, Lope de Vega town in Northern Samar, and the whole Mindanao as Category Red hot spots.
Abra was expected to be a prime hot spot because of the various political killings and violations of the Omnibus Election Code made by its residents. Add to this the tradition of political violence and the tension among the warring political camps in Abra.
The recent visits by President Duterte and his daughter Sara also complicated the tense situation there.
Last November 20, Sara came to Abra to exchange symbolic keys to formalize the alliance of her party, Hugpong ng Pagbabago, with the Asenso party of incumbent Abra Representative Joseph Sto Nino Bernos and Governor Maria Jocelyn Valera Bernos. During the program, Sara was made an honorary Abrenian with the native name of "Dulimaman."
Last March 5, President Duterte came to Abra to grace the birthday celebration of Dolores Mayor Roberto Victor Guzman Seares Jr. who is running for governor against Maria Jocelyn Bernos.
President Duterte also raised the hand of Seares Jr. but the social media in Abra was abuzz over whether the hand-raising was done in Bangued or somewhere else.
In September 2018, officials of the Mayor Rodrigo Roa Duterte-National Executive Coordinating Committee held a convention in Tagudin, Ilocos Sur and endorsed Seares Jr.
Among the significant incidents of political violence included the bombing during the town fiesta in La Paz, Abra last January 25, 2018, where two police officers were immediately killed. RJ Manasan, the official photographer of the event, died only last week because of the injuries he sustained from the blast.
Among those injured were Rep. Joseph Sto Niño Bernos and his wife, Mayor Menchie Bernos. Rep. Bernos said that he was the target of the bombing.
One of the 3 prime suspects in the bombing was nabbed last September.
In October 2018, two supporters of Governor Joy Bernos were gunned down in Barangay Kimmalaba, Dolores town. Rodel Talledo Pilor and Roland Lasara were both killed by still unidentified assailants who repeatedly shot the two while they were riding a motorcycle in tandem.
Last New Year's Eve, George Pastor-Sanidad, the 45-year-old barangay captain of Gaddani in Tayum town, was shot dead while having a videoke session with friends inside his compound. Sanidad was singing when he was gunned down by unidentified assailants outside the compound. Sanidad was hit twice in the back with a 5.56 M16 rifle. – Rappler.com
*Photo of the ballot by Maria Tan/Rappler