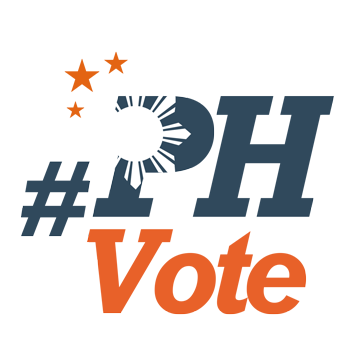 1
Poll officer: Candidates in Mindanao seeking more security 'paranoid'

CAGAYAN DE ORO CITY, Philippines – While the Commission on Elections (Comelec) itself had already declared the whole of Mindanao as an election hotspot, a poll officer believed that candidates in the region seeking additional security suffered from "paranoia."
Chubasco Cenen Caiña, election officer of El Salvador City, Misamis Oriental, made the statement at the security briefing for media on the May elections here here on Tuesday, April 16.
Caiña, who represented Comelec Region 10 in the media briefing, noted that Mindanao was under martial law, and that there was already an election gun ban in place.
"There is no other reason why they (candidates) would request security other than paranoia," Caiña said.
"During election time, this sickness of paranoia is very rampant. So just to satisfy the feeling of being threatened, the government will provide [security detail]," he added.
Caiña said that candidates will have to apply for additional security detail at the Comelec, while the Philippine National Police will assess the threat and if warranted, the request would be granted.
PNP Regional Spokesperson Lieutenant Colonel Surki Sereñas said that the police would investigate the reported threat to the candidate's safety upon the recommendation of the Comelec.
Mindanao had been under martial law since May 23, 2017, when local terrorists attempted to take over Marawi. The third and latest extension of martial law in the region is until December 31, 2019.
'Don't pay NPA'
Colonel Edgardo de Leon, 403rd Infantry Brigade Commander, said during the briefing that the Armed Forces of the Philippines (AFP) is ready to protect voters and candidates during the May polls.
De Leon also assured candidates that they need not "pay" communist rebels, apparently referring to the permit to campaign fee imposed by the New People's Army on candidates entering areas where it has presence.
"They don't have to pay the NPA. We are already there. We will secure the area," De Leon said.
He added: "People can freely vote whom they like and we make sure that the ballots are secured....We provide area security so people can freely vote and candidates can freely campaign."
Interior Secretary Eduardo Año had earlier issued Memorandum Circular 2018-11 which reminds local executives that "giving any form of support to communist rebels" – such as payment of a permit to campaign fee – is a violation.
De Leon also said the military has elaborate security preparations – including transporting election paraphernalia and movement of election officers before and after elections. – Rappler.com