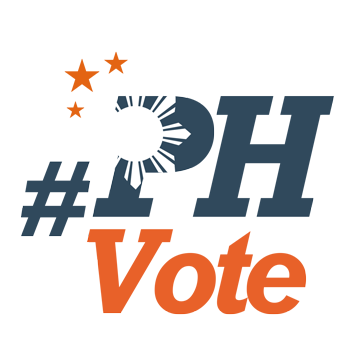 1
Boy Blue Abaya to host Otso Diretso bets in vote-rich Cavite

MANILA, Philippines – The Otso Diretso senatorial bets are returning to Cavite for the 5th time, banking on the support of their ally and reelectionist Cavite 1st District Representative Boy Blue Abaya to woo the country's second most vote-rich province.
Abaya, the provincial chairman of the once-ruling Liberal Party, has invited the opposition senatorial candidates to grace his miting de avance on Monday, May 6, at the Aguinaldo Freedom Park in front of the Aguinaldo Shrine in Kawit, Cavite.
Abaya is pulling all the stops for his miting de avance, which will be held in the shrine honoring his forefather Emilio Aguinaldo, the first Philippine president. Abaya is running against Jholo Granados of the Pwersa ng Masang Pilipino.
No other local candidate, however, is expected to share the stage with the opposition senatorial candidates.
Otso Diretso's presence in Cavite on Monday is crucial, as it is the ticket's last provincial campaign sortie as a group before their own miting de avance at the University of the Philippines Diliman on Wednesday, May 8. (READ: 'Enthusiasm edge' props up Otso Diretso, says Constitution framer)
Cavite has 2,148,899 voters registered for the May 13 elections, the second highest in the country.
But only 4 Otso Diretso bets will be present: Magdalo Representative Gary Alejano, Marawi civic leader Samira Gutoc, election lawyer Romy Macalintal, and former Quezon congressman Erin Tañada.
The rest of the ticket will be sending representatives to the event: Simon Aquino for his uncle reelectionist Senator Bam Aquino, director Pepe Diokno for his father and human rights lawyer Chel Diokno, Alex Hilbay for his brother and ex-solicitor general Florin Hilbay, and Pancho Joaquin for his cousin and ex-interior chief Mar Roxas.
While this is the 5th time Otso Diretso is courting Caviteño voters during the official campaign period, the slate was never complete during their past visits from April 13 to 16. (READ: 'Kailangan magmilagro': Otso Diretso plays catch-up on campaign trail)
The odds are against Otso Diretso, which had to turn to a volunteer-driven campaign given their lack of campaign funds and the few politicians willing to endorse them. Only Aquino is in the so-called winners' circle in the April Pulse Asia survey. – Rappler.com