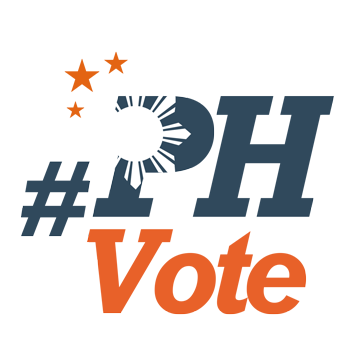 15
Youth groups protest against perceived election irregularities offline

MANILA, Philippines (2nd UPDATE) – A day after the elections, Tuesday, May 14, netizens took to Twitter to protest against the perceived irregularities in the midterm elections. On the same day, they have taken it offline – specifically to the streets.
Netizens are raising doubts over the integrity of the elections following the back-to-back transmission delays, technical glitches, and cases of election violations. In fact, a major glitch involving the Commission on Elections transparency server lasted 7 hours on Monday night, halting the relay of results to media organizations, watchdogs, and political parties.
At 3 pm on Tuesday, more than a hundred youth advocates and students also trooped to Comelec to raise their concern over the reported elections irregularities.
Women's rights group Gabriela pointed out how the glitch that stopped Comelec from sending data to the transparency server for more than 7 hours affected the credibility of results.



The Youth Act Now Against Tyranny group noted that "such a rare, conspicuous and suspicious error is highly questionable for an election process that promises to be fast and accurate, and preparations must have been done days or weeks before."
"Ngayon ang mga mamamayang Pilipino ay magpapakita ng pagkakaisa para labanan ang ganitong atake sa ating karapatan sa malaya at payapang halalan," Raoul Manuel from Youth Act Now Against Tyranny said.
(Today, Filipino people will unite to fight against these attacks to our right to credible and peaceful elections)
Other protests were held at the University of the Philippines - Diliman in Quezon City, University of Santo Tomas in Manila City, University of the Philippines Diliman Extension Program in Pampanga and at the Cebu Provincial Capitol.
Below are photos from the simultaneous protests nationwide:










– with reports from Josiah Antonio and Jomar Villanueva/Rappler.com