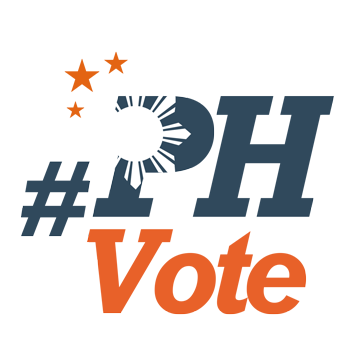 1
Robredo: No matter the election results, Otso Diretso's fight continues

MANILA, Philippines – Vice President Leni Robredo is keeping a positive attitude even if all of the Otso Diretso candidates she endorsed are poised to lose in the 2019 senatorial race.
The Vice President is hoping the senatorial bets and their loyal supporters would draw strength from each other to continue pushing for their advocacies even after the elections.
"Ipinamalas ng ating mga kandidato at volunteers ang tapang at dedikasyon sa ating adhikain. Huwag natin ito bitawan. Paghugutan natin ng lakas ang bawat isa. Marami pa tayong kailangan gawin at marami pa tayong magagawa. Hanggang sa huli, sama-sama tayo sa labang ito," Robredo said in a statement on Tuesday, May 14.
(Our candidates and volunteers showed their courage and dedication to our advocacies. Let us not let these go. Let's draw strength from each other. We still have much to do and we can still do so many things. Until the end, we're together in this fight.)
"Pagod man tayong lahat sa kampanya at sa mahabang araw kahapon, sulit ang lahat dahil pinanindigan natin ang ating mga prinsipyo at paniniwala. May laban pa tayong hinaharap. Hindi pa tapos ang bilangan, at kailangan pang bantayan," she added.
(Even if all of us are tired from the campaign and the long day yesterday, it was worth it because we remained firm in our principles and beliefs. We still have a fight to face. The tallying of votes is not yet over, and we need to guard this.)
None of the 8 candidates of Otso Diretso are in the winners' circle, according to the latest partial and unofficial results from the Commission on Elections transparency server as of 2:18 pm on Tuesday, with 94.85% of precincts having transmitted results.
But Otso Diretso campaign manager Senator Francis Pangilinan, as well as senatorial candidates Samira Gutoc and Erin Tañada, said they are not conceding defeat yet for their colleagues, reelectionist Senator Bam Aquino and ex-interior chief Mar Roxas, who are so far in the 14th and 16th places, respectively.
Still, Pangilinan urged Otso Diretso supporters to continue protesting the issues the slate still hopes to address, including Chinese militarization of the West Philippine Sea and President Rodrigo Duterte's bloody drug war.
"To our supporters asking about the next steps after the election, our answer is clearer than the light of day: the issues of Chinese encroachment into our territory and our economy, the everyday extrajudicial killings while no government official or drug lord who have snuck in illegal drugs through Customs has been arrested or detained, the lack of decent wage and jobs for our people and other similar issues do not end on election day," said Pangilinan in a statement.
He explained that the Otso Diretso candidates did not join the race because they were sure they would win.
"If victory was our goal, we should've simply aligned ourselves with the administration and set aside our conviction, just like what many politicians did when they switched parties after the 2016 election," said Pangilinan.
"We acted not for the certainty of victory but the certainty of our beliefs and conviction. Whatever the result of the election, we forge ahead with our convictions and beliefs. Our fight for justice, for sovereignty, and more progressive future for our people continues. Fight on!" he added.
The odds were stacked against Otso Diretso, most of whom had no steady campaign funds, and few to zero politicians and donors willing to endorse them publicly.
This has forced the slate to rely heavily on volunteers, whom they described to be the "heart" of their uphill battle to the Senate. – Rappler.com