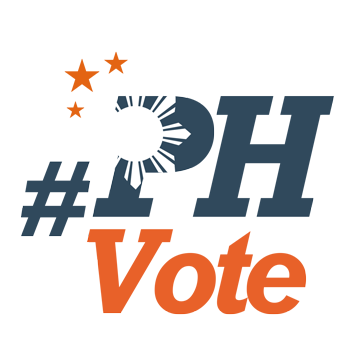 2
Guanzon hits National Printing Office over errors in voters' information sheets

MANILA, Philippines – Commission on Elections (Comelec) Commissioner Rowena Guanzon reprimanded the National Printing Office (NPO) over errors on voters' information sheets (VIS).
Guanzon said "it would've caused chaos" and possible failure of elections in some areas if the errors were not immediately discovered. The Comelec en banc stopped delivery of the materials before the polls.
"Dahil mali-mali, it could have confused the voters. It could have resulted in failure of elections. Mabuti na lang naagapan and we, order ng commission en banc na hindi i-distribtue yung voter information sheet," Guanzon said.
(Because of there were errors, it could have confused the voters. It could have resulted in failure of elections. It's a good thing we caught this and the commission en banc ordered to stop distribution of these voter information sheets.)
The VIS were supposed to help prepare voters before they cast their ballots on election day. It contains important information on the location of precincts, rules, and sample ballots.
Guanzon said there were information sheets that did not follow the official order of candidates in the ballots and mixed up their corresponding numbers.
Subcontracted?
Guanzon said the government printing agency subcontracted the printing to a certain "Holy Family Printing Press," which she said was against government rules.
"Sagutin nila ako kung totoo. Pinasub-contract ba nila sa Holy Family Printing press ang voter information sheet namin? Because thats against COA [Commission on Audit] rules (They should tell me if it's true. Did they subcontract the printing of voters information sheets to Holy Family Printing Press? That's against COA rules" Guanzon said.
Rappler called the office of NPO Director Francisco Vales Jr. for comment but he has not responded as of this writing.
COA earlier demanded the NPO to refund "illegal lease agreements," referring to payments it made to private printers. Its 2017 audit report on the NPO listed a certain "Holy Family Printing Corporation" among private companies it had questionable partnerships with.
Guanzon said Comelec awarded NPO the project to print the VIS to avoid a lengthy bidding process as "time was of the essence."
"Dapat sinabihan kami di 'ninyo pala kaya mag-print niyan. Kaya nga sayo ibinigay dahil gobyerno din kayo (You should have told us NPO could not print it. We gave it to you because you are also with the government.)
"'Pag totoo na sinub-contract nila at bawal sa COA, aba, that is a crime. (If it's true they subcontracted it, and it is prohibited by the COA, that is a crime)," Guanzon said. – Rappler.com
In these changing times, courage and clarity become even more important.
Take discussions to the next level with Rappler PLUS — your platform for deeper insights, closer collaboration, and meaningful action.
Sign up today and access exclusive content, events, and workshops curated especially for those who crave clarity and collaboration in an intelligent, action-oriented community.
As an added bonus, we're also giving a free 1-year Booky Prime membership for the next 200 subscribers.
You can also support Rappler without a PLUS membership. Help us stay free and independent by making a donation: https://www.rappler.com/crowdfunding. Every contribution counts.