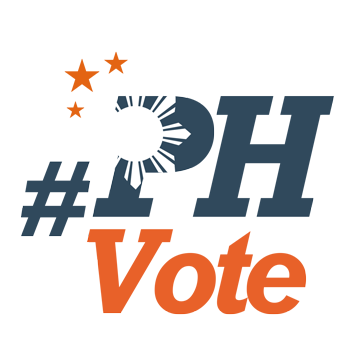 1
Ang Probinsyano heading to Congress: Where did its votes come from?

MANILA, Philippines – No, it's not that hit action TV series.
The Ang Probinsyano party is in 5th place, with 752,468 votes or 2.77% of the votes in the 2019 party-list race, with 96.3% of precincts reporting as of 12:19 pm on Wednesday, May 15.
It's the top vote-getter among party-list groups that joined the party-list elections for the first time. (The current leader, ACT-CIS party, already ran in 2016.)
Ang Probinsyano is set to obtain at least one seat in the House of Representatives since it met the 2% threshold for the party list, and may get an additional one if it obtains enough votes.
Where did its votes come from?
Data from the transparency server of the Commission on Elections show that Ang Probinsyano got most of its votes from multiple regions in Luzon and the Visayas. The top sources of its votes are:
Calabarzon - 91,140 (12.11% of total votes)
Central Visayas - 87,797 (11.67% of total votes)
Bicol - 80,720 (10.73% of total votes)
Central Luzon - 79,964 (10.63% of total votes)
Only 9.65% of its votes, or 72,585, came from Metro Manila.
The party-list group banked on the popularity of Ang Probinsyano, an action series on television starring Coco Martin. It even got an endorsement from Martin himself, as well as the show's lead actress Yassi Pressman. Its Facebook account and campaign materials prominently feature the two celebrities.
The party aims to represent Filipinos in the provinces. According to news reports, it plans to set up an "agri-tech extension program" to help farmers, push for an "open high school" concept for students, and promote Philippine history and culture.
Its nominees are Alfred delos Santos, Ronnie Ong, Edward delos Santos, Ronaldo Tuazon, and Eubendino Bitor.
In his Facebook account, Alfred delos Santos says he hails from Legazpi City, Albay, and is a member of the board of directors of WCS Group of Companies.
A similarly-named group, Probinsyano Ako, is also heading to the House. Its first nominee comes from a political dynasty: Rudy Caesar Fariñas, son of outgoing Ilocos Norte 1st District Representative Rodolfo Fariñas.
So far, Probinsyano Ako is in 8th place, with 619,055 votes, or 2.28% of party-list votes.
Nearly 20% or 19.71% of its votes came from the Ilocos Region, followed by Calabarzon (11.24%), Central Visayas (10.31%), and Central Luzon (9.78%). – Rappler.com
We keep you informed because you matter
We tell you the stories that matter. We ask, we probe, we explain.
But as we strive to do all this and speak truth to power, we face constant threats to our independence.
Help us make a difference through free and fearless journalism. With your help, you enable us to keep providing you with our brand of compelling and investigative work.
Joining Rappler PLUS allows us to build communities of action with you. PLUS members will receive our editorial newsletters and industry reports, get to join exclusive online conversations with our award-winning journalists, and be part of our monthly events.
Make your move now. Join Rappler PLUS.