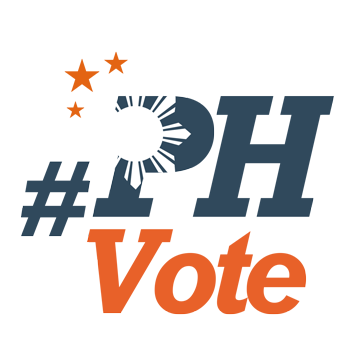 1
Grupo Progreso wins big in Bacolod City


BACOLOD, Philippines– Hugpong ng Pagbabago-endorsed Grupo Progreso swept the local elections in Bacolod City, winning 14 out of 15 positions at stake or just 1 short of its appeal for a "15-0" victory.
The City Board of Canvassers on Thursday, May 16, proclaimed reelectionists Mayor Evelio Leonardia, Vice Mayor El Cid Familiaran, and lone district representative Greg Gasataya, along with the newly elected councilors, at the Bacolod Government Center.

The proclamation, however, was delayed as defective secure device (SD) cards from 4 clustered precincts halted the counting of votes.
Leonardia garnered 144,776 votes, defeating former Councilor Jocelle Batapa-Sigue and independent candidate Rey Carmona who obtained 81,248 and 1,762 respectively. (READ: Duterte calls out ex-Bacolod mayor for distorting his speeches)
Familiaran received 126,238 votes in the final count. He had a huge lead over his opponent Jude Thaddeus Sayson's 91,821 votes.
Meanwhile, Gasataya had 135,346 votes, winning over former Mayor Monico Puentevella's 84,705 votes, and Kevin Moises' 3,751 votes.
In the 2016 polls, Grupo Progreso also bested its rival coalition, Magbinuligay Kita para sa Kauswagan (MKK), taking 11 out of 15 posts.

Only one
The slate dominated the city council with 11 member candidates winning. Only one candidate from outside Grupo Progreso was able to make it to the Magic 12.
At the start of the canvassing, the whole slate was able to take the lead, but it did not last long as councilor bet Marlon Solidum started to lag at the 13th spot, while independent candidate Wilson Gamboa Jr ranked 12th.
Based on the final tally, Gamboa secured a spot in the city council with a narrow lead of 674 votes.
Long-time rivals
Though they did not vie for the same post in this year's election, Bacolod City has seen the decades-long political rivalry between Leonardia and Puentevella.
In 1988, Leonardia was hailed top councilor leaving Puentevella at the 2nd spot. In 1992, Leonardia again prevailed over Puentevella in the race for vice mayor. In 2010, Leonardia beat Puentevella for the mayoral post.
Meanwhile, in 2013, Puentevella became city mayor as Leonardia ran for Congress. In 2016, both vied for the mayoralty post and Leonardia won.
In the 2019 midterm polls, Puentevella opted to run for a spot in Congress, while Sigue faced incumbent mayor Leonardia.
History makers
Leonardia continued to make history, pulling away as the longest serving chief executive of Bacolod City. He served as city mayor from 1995 to 1998; 2004 to 2013; and 2016 to present.
Compared to previous polls, Leonardia also posted wider margins of overall voting percentage this year.
He received 63.56% overall voting percentage in 2019, improving from his 54.2% showing in 2016.
Leonardia described the turnout of the midterm elections to be "overwhelming, unprecedented and historical."
"You have given us a mandate like no other in the history of politics in Bacolod. We can only now promise you we will work as no one has ever worked to build a better, stronger Bacolod," he said through a statement via Bacolod Public Information Office.
He thanked the Iglesia ni Cristo, President Rodrigo Duterte, Davao City Mayor Sara Duterte, Danding Cojuangco, Senate President Tito Sotto and Senator Koko Pimentel for endorsing him.
The President supported the opposing coalition, MKK, during the 2016 presidential elections before favoring Grupo Progreso, which became stalwarts of Partido Demokratiko Pilipino - Lakas ng Bayan 3 years ago. – Rappler.com
John Philip Rollo is a Rappler mover in Bacolod City. He is a student journalist and a BS Nursing student at the Colegio San Agustin - Bacolod.