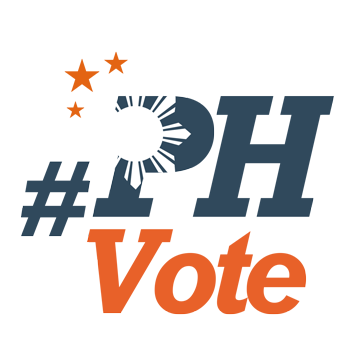 6
IN PHOTOS: Pro-Duterte senators-elect take oath in Malacañang

MANILA, Philippines – The last week of June saw politicians who have professed support for President Rodrigo Duterte take their oath before the man himself in Malacañang, the seat of the executive branch.
On Tuesday, June 25, 7 incoming senators backed by both Duterte and his daughter Davao City Mayor Sara Duterte joined the afternoon ceremony, a symbolic gesture of gratitude and loyalty to the President.
Those present were Sonny Angara, Pia Cayetano, Imee Marcos, Francis Tolentino, Cynthia Villar, Bong Revilla, and Ronald dela Rosa.


Senator Aquilino Pimentel III was in Switzerland with his wife Kathryna at the time. He had taken his oath last June 10, before Marikina Mayor Marcy Teodoro.
It was on Tuesday when Imee Marcos had a family photo in the Palace in front of the portrait of her father, the late dictator Ferdinand Marcos. Imee, her siblings, and their mother Imelda Marcos were longtime residents of Malacañang during her father's regime.
The photo quickly made the rounds on social media, visual proof that the Marcoses truly were back in power.
An 8th pro-Duterte incoming senator was present at the Tuesday oathtaking but did not take his oath then. A special oathtaking ceremony for former presidential aide Bong Go was arranged with the President on Thursday, June 27.
The ceremony included his family. Go has a wife from Davao City and two children, one of them a son who studies in De La Salle University, Go's own alma mater.
Go had requested media not to publicize any photos of his family.
It was an emotional moment for Go, who rose from being a mayor's executive assistant to a Cabinet member, then to a senator in a span of 3 years.


Duterte, during the ceremony, told his longtime aide: "You deserve it. This is your destiny."
The Chief Executive was himself active in campaigning for Go, singing him praises in all public speeches, wearing his campaign shirts, and defending him from controversies.

Go's oath-taking ceremony was also attended by actors Robin Padilla and Phillip Salvador, who had been constants in Go's senatorial campaign. Along with comedian Bayani Agbayani, the two performed skits and song numbers with Go, to the delight of crowds.
The 9 Duterte-allied incoming senators are expected to support the President's priority legislative agenda and policies in the critical last half of his administration. – Rappler.com
In these changing times, courage and clarity become even more important.
Take discussions to the next level with Rappler PLUS — your platform for deeper insights, closer collaboration, and meaningful action.
Sign up today and access exclusive content, events, and workshops curated especially for those who crave clarity and collaboration in an intelligent, action-oriented community.
As an added bonus, we're also giving a free 1-year Booky Prime membership for the next 200 subscribers.
You can also support Rappler without a PLUS membership. Help us stay free and independent by making a donation: https://www.rappler.com/crowdfunding. Every contribution counts.