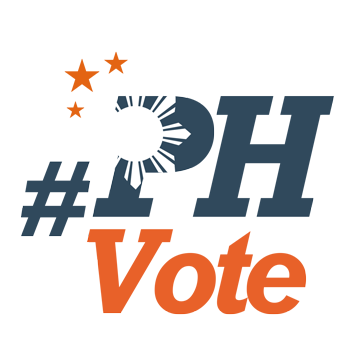 1
Guanzon seeks probe into 'misrepresentation' in Cardema's nomination document

MANILA, Philippines – Commission on Elections (Comelec) Commissioner Rowena Guanzon has filed a memorandum with the poll body's law department to probe whether or not Duterte Youth chairman Ronald Cardema committed material misrepresentation in filing his nomination.
Guanzon announced this in a press conference at the Comelec's headquarters on Wednesday, August 7, saying if the law department found grounds that Cardema committed material misrepresentation in his certificate of nomination and acceptance (CONA), a criminal case would be filed against him.
"I have sent a memorandum to initiate an investigation [into] the probability that Cardema may have committed the criminal offense of material representation by stating under oath that he is qualified to be representative of the youth sector," she said.
Guanzon said if the law department found probable cause, it would elevate the matter to the Comelec en banc. If the en banc approves it, a criminal case will be filed against Cardema for violating the Omnibus Election Code.
In Guanzon's separate opinion that agreed with the first division's decision to cancel Cardema'a nomination, she pointed out material misrepresentation existed due to Cardema's filing of a CONA despite being ineligible to sit as youth representative in the 18th Congress. (READ: Comelec's Guanzon: Cardema bid 'clear attempt' to circumvent law)
"Respondent [Cardema] is aware that he is 34 years old, and, thus, committed a falsity when he misrepresented that he is eligible for nomination by Duterte Youth despite not possessing the age qualification provided by law for representatives of the youth sector, which is at least 25 years but not more than 30 years old on the day of election," she said.
"In view thereof, this Commission finds Respondent to have committed material misrepresentation on his qualifications," she added. (READ: After Cardema nomination canceled, other Duterte Youth nominees withdraw)
Guanzon's message to House party-list bloc
Guanzon urged the House of Representatives party-list coalition to call out Cardema's attempts to sit in the Lower House.
"I wish to emphasize to the party-list group that they should take a stand on this issue. Why? Because someone – Mr Cardema – has attempted to circumvent the party list act and it makes them all look bad," Guanzon said.
"After all, I heard they allowed him to sit in meetings. Why do they allow him to sit in meetings? Why do they recognize him as their peers? Why? On what basis?," Guanzon challenged.
While the poll body had yet to release a decision on his qualifications, Cardema had been spotted several times both during the proclamation of winning party-list groups and when different blocs of congressmen held a series of meetings before the July 22 election for Speaker. (READ: Duterte Youth's Cardema already proclaims himself congressman on Facebook)
While the Comelec first division's decision is a setback for Cardema, he can still file a motion for reconsideration with the Comelec en banc. Fearing a reversal, groups urged the public to guard Cardema's congressional bid. – Rappler.com
In these changing times, courage and clarity become even more important.
Take discussions to the next level with Rappler PLUS — your platform for deeper insights, closer collaboration, and meaningful action.
Sign up today and access exclusive content, events, and workshops curated especially for those who crave clarity and collaboration in an intelligent, action-oriented community.
As a bonus, we're also giving a free 1-year Booky Prime membership for the next 200 subscribers.
You can also support Rappler without a PLUS membership. Help us stay free and independent by making a donation: https://www.rappler.com/crowdfunding. Every contribution counts.