Vice President Leni Robredo says she will work from home during her quarantine period
Vice President Leni Robredo is under self-quarantine after one of her "very close" contacts tested positive for the coronavirus.
In a Facebook post on Wednesday, August 25, the Philippine opposition leader said she started her quarantine a day earlier after one of her employees at the Office of the Vice President (OVP) started showing COVID-19 symptoms.
The OVP employee's test results came back positive on Wednesday.
"I have been exposed to somebody from our office who tested positive for COVID today. While we have been religiously following health protocols, I was a very close contact. I started my quarantine yesterday after she developed symptoms. Because of this, I need to continue with my quarantine," Robredo said.
The Vice President said she will be undergoing her RT-PCR test on Monday, August 30, or the seventh day after her last exposure to her staff member.
Government protocols indicate Robredo should still finish her 14-day quarantine even if she tests negative.
The Vice President – whose office has drawn praise for its swift and efficient pandemic response programs despite a measly budget – said she will continue to work from home during her quarantine period.
Still, Robredo apologized to the public since she would have to cancel certain activities she earlier committed to join.
This is the third time the Vice President had to go on quarantine after she became a close contact of individuals who got infected with COVID-19. Her previous exposures were in October 2020 and April 2021. In both cases, Robredo later tested negative for the virus.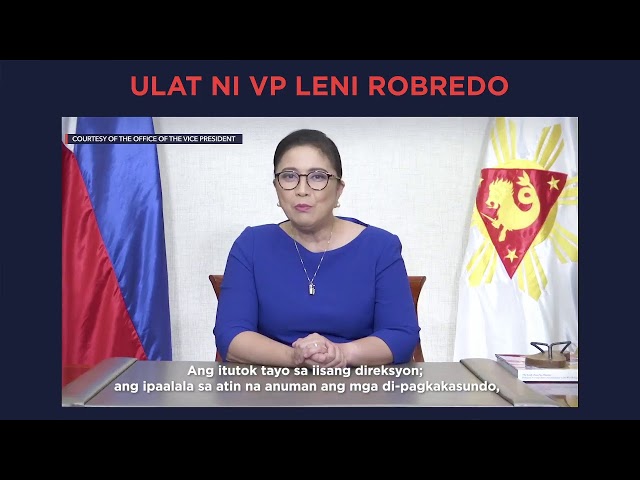 Robredo is considering running for president in the high-stakes polls that would elect President Rodrigo Duterte's successor in 2022. Pre-election surveys indicate Robredo remains the most viable standard-bearer for the anti-Duterte forces despite her dismal numbers.
She is weighing her prospects and plans to finalize her electoral bid by October 8 at the latest or the last day of filing of candidacies. – Rappler.com