WHAT YOU NEED TO KNOW
The campaign period for the 2022 elections comes to a close as presidential and vice-presidential candidates hold their miting de advance rallies across the country on Saturday, May 7.
The miting de avance rallies end their 90 days to court voters for the Philippines' high-stakes election on Monday, May 9.
Watch Rappler's panel discussion on Saturday's miting de avance rallies by clicking the YouTube video below.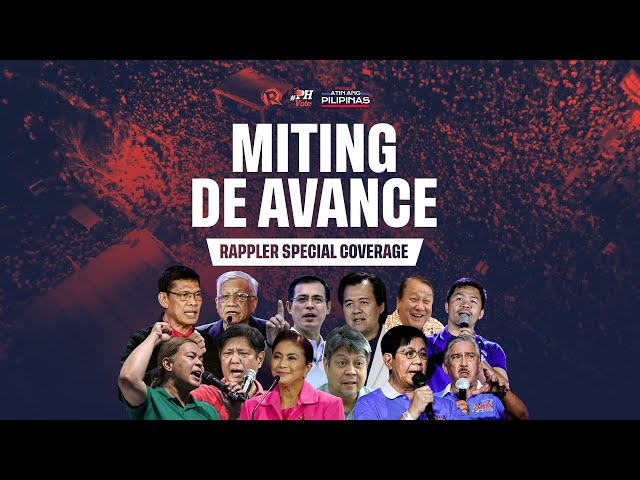 Scroll down this page for other live updates and livestreams, as the events unfold. Further down the page, click "load more."
LATEST UPDATES
Thoughts on the controversial Easter Sunday briefing