WHAT YOU NEED TO KNOW
Former Philippine president Benigno "Noynoy" Aquino III died on Thursday, June 24, at the age of 61.
Aquino had been suffering from various illnesses since 2019. He had been undergoing dialysis for at least five months and had recently undergone a heart procedure.
He served from 2010 to 2016, riding on a wave of goodwill after the death of his mother, democracy icon Cory Aquino, and on the promise of leading the nation to prosperity through "Daang Matuwid" – or the straight and honest path.
Bookmark and refresh this page for the latest news updates, opinion essays, and analysis pieces about the death of the Philippines' 15th president.
LATEST UPDATES
LOOK: Bicolanos pay tribute to Noynoy Aquino in makeshift memorial  
Albayanos from all walks of life have been lighting candles and offering flowers at the makeshift memorial of former president Benigno "Noynoy" Aquino III in the St. Gregory the Great Cathedral compound in Legazpi City.
People who want to pay tribute to Aquino can visit the makeshift memorial, which was set up by the Diocese of Legazpi, for nine days, or until July 2.
Among those who paid their respects for the late president was a call center employee who said Aquino gave him hope that the country could rise from poverty.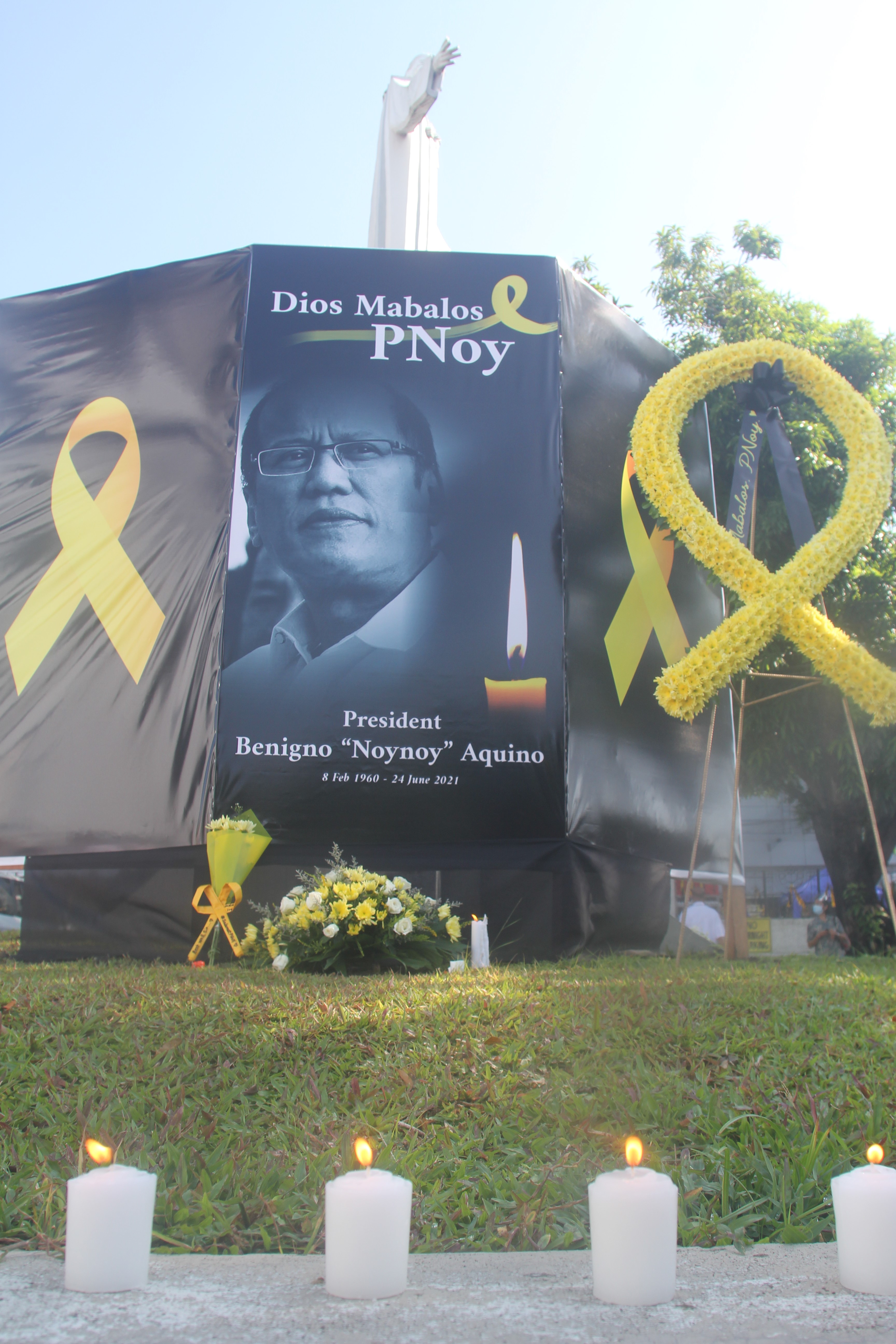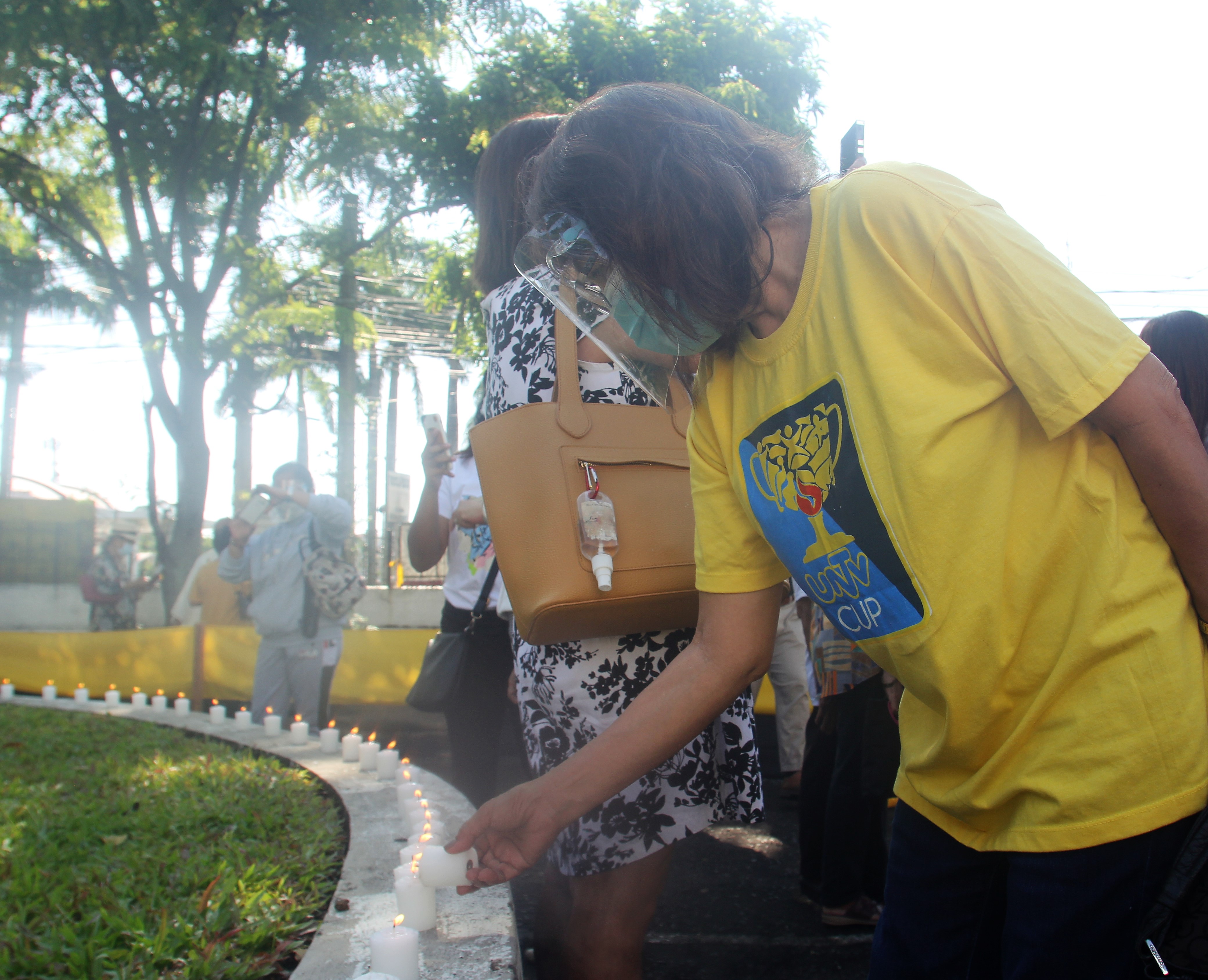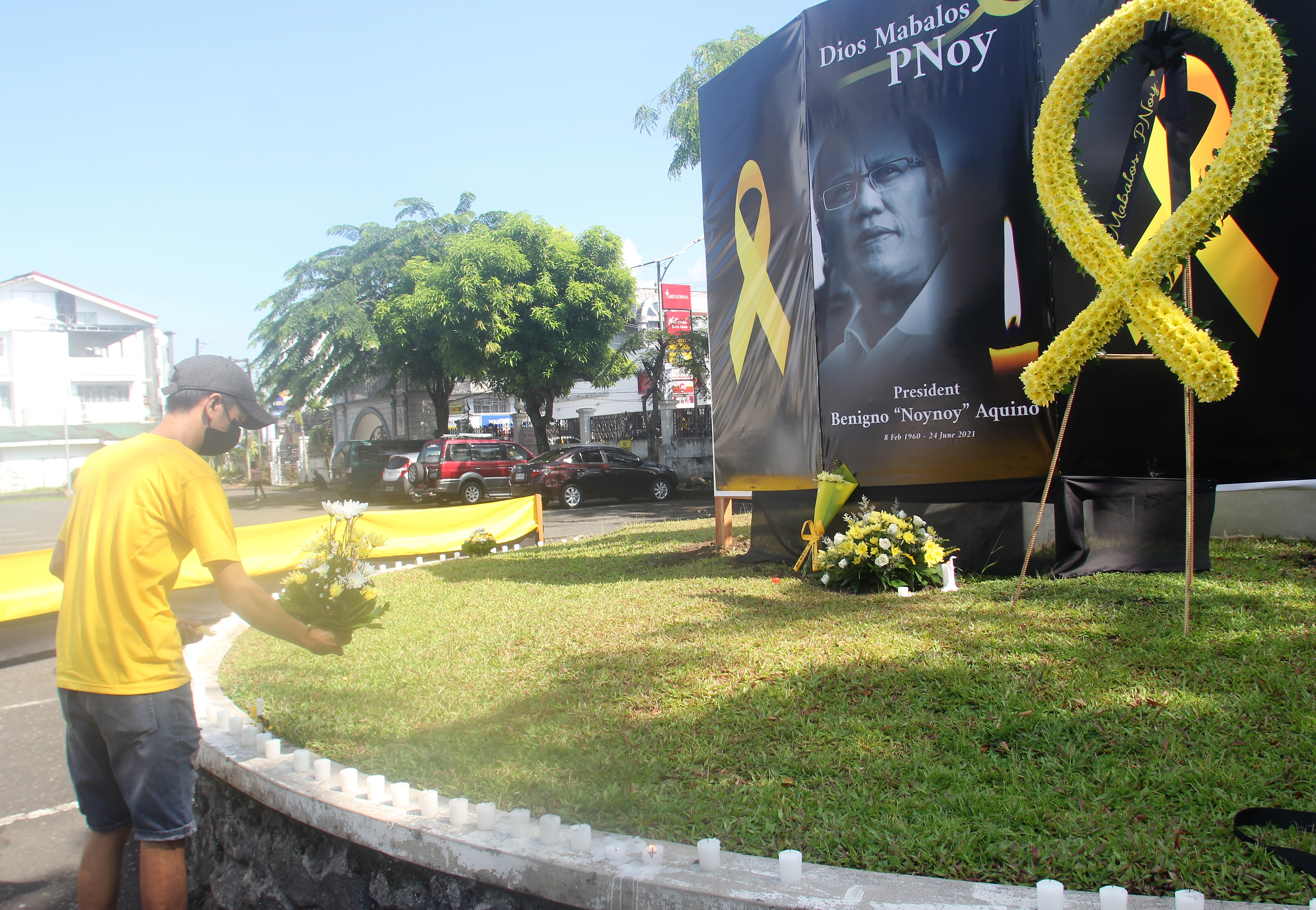 Jovellar town Vice Mayor Jorem Arcangel also expressed gratitude to Aquino for various projects in their town that fueled the local economy.
"We the people of Jovellar, Albay extend our condolences to the bereaved family of former Philippine President Benigno Simeon C. Aquino 111. Thank you, Mr. President, for giving us good governance and for making our municipality a recipient of your BUB (bottom-up budgeting) projects which included infrastructures and farm to market roads which contributed to the economic betterment of our municipality. Thank you and may you rest in peace," Arcangel said. 
[OPINION] Noynoy Aquino: Simple and dignified till the end
Former president Benigno Aquino III was laid to rest today at the Manila Memorial Park in Sucat, Parañaque, beside the graves of his parents, Ninoy and Cory Aquino. At the request of his family, there was no lying in state at either house of Congress, where he served both as representative of the 2nd district of Tarlac and as a senator; nor was there the usual state funeral accorded to a former president.
Instead there was a mass at his alma mater, Ateneo de Manila University, some short remarks by his eldest sister Ballsy, and a motorcade to Manila Memorial. Simple but dignified. 
I can't help but think that the family's request not to have the pomp and trappings of his former offices was reflective of what Noy himself would have wanted. Again, simple but dignified.
Read more here.
FULL TEXT: Archbishop Socrates Villegas' homily for Noynoy Aquino's funeral Mass
Archbishop Socrates Villegas of the Archdiocese of Lingayen-Dagupan delivered this homily during the funeral Mass for former president Benigno Aquino III on Saturday, June 26.
Read the prepared text of his homily here.