WHAT YOU NEED TO KNOW
The persisting coronavirus pandemic has turned the world upside down, changing even the way Filipino Catholics celebrate their most fervent and intense tradition – the Traslacion of the Black Nazarene of Quiapo Church in Manila.
COVID-19 will not dampen the intensity and passion of this religious activity. Though mostly online, the multitude of the faithful is still there.
We will update you on the latest developments and schedules of activities, novena prayers, and Masses in the Minor Basilica of the Black Nazarene in Quiapo, as well as the livestreams of Masses for this annual feast.
At the same time, we will also feature the outpouring of devotion in the different places, including the list of churches that the Black Nazarene will visit.
Bookmark and refresh this page for stories, articles, images, and important headlines of the Traslacion, this year and even in previous years.
LATEST UPDATES
Environment group lauds 'waste-less' Nazareno 2021
EcoWaste Coalition praised Nazareno devotees for a "waste-less" show of faith on Saturday, January 9, a far cry from the huge amounts garbage that characterized the Feast of the Black Nazarene in previous years.
"Despite the absence or lack of 'please don't litter' signs and garbage bins, most devotees who gathered in Quiapo yesterday chose not to leave any trash behind," said Jove Benosa, zero-waste campaigner of EcoWaste Coalition.
"The respect for the environment shown by most devotees prevented yet another 'trashlacion' from degrading the time-honored feast of faith," Benosa added.
[LOOK BACK] Nazareno 2015: Huge crowd at procession causes delay
In 2015, the Traslacion served as a dry run and a warmup for the scheduled pastoral visit of Pope Francis to the Philippines two weeks later.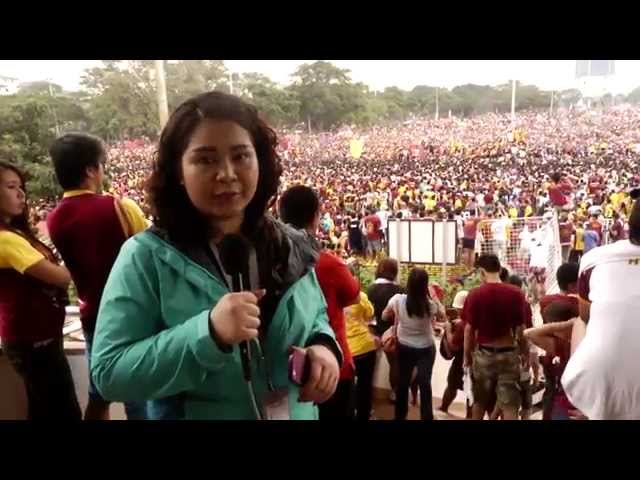 LIVESTREAM: Quiapo Church Mass – 10:15 pm
Here is the live video of the 10:15 pm fiesta Mass in Quiapo Church, the final one this year, presided over by Monsignor Hernando Coronel.