WHAT YOU NEED TO KNOW
From October 1 to 8, 2021, aspirants for local positions will be filing their certificates of candidacy (COCs) for the 2022 Philippine elections. More than 18,000 positions in the provincial down to the municipal governments will be up for grabs across the country. 
In the Visayas, they are running in 16 provinces, 39 cities, and 369 municipalities.
Bookmark and refresh this page for real-time news, photos, videos, and context and analyses during the COC filing week in the Visayas.
LATEST UPDATES
CEBU: Newcomer Theresa 'Doc Tess' Heyrosa runs for vice governor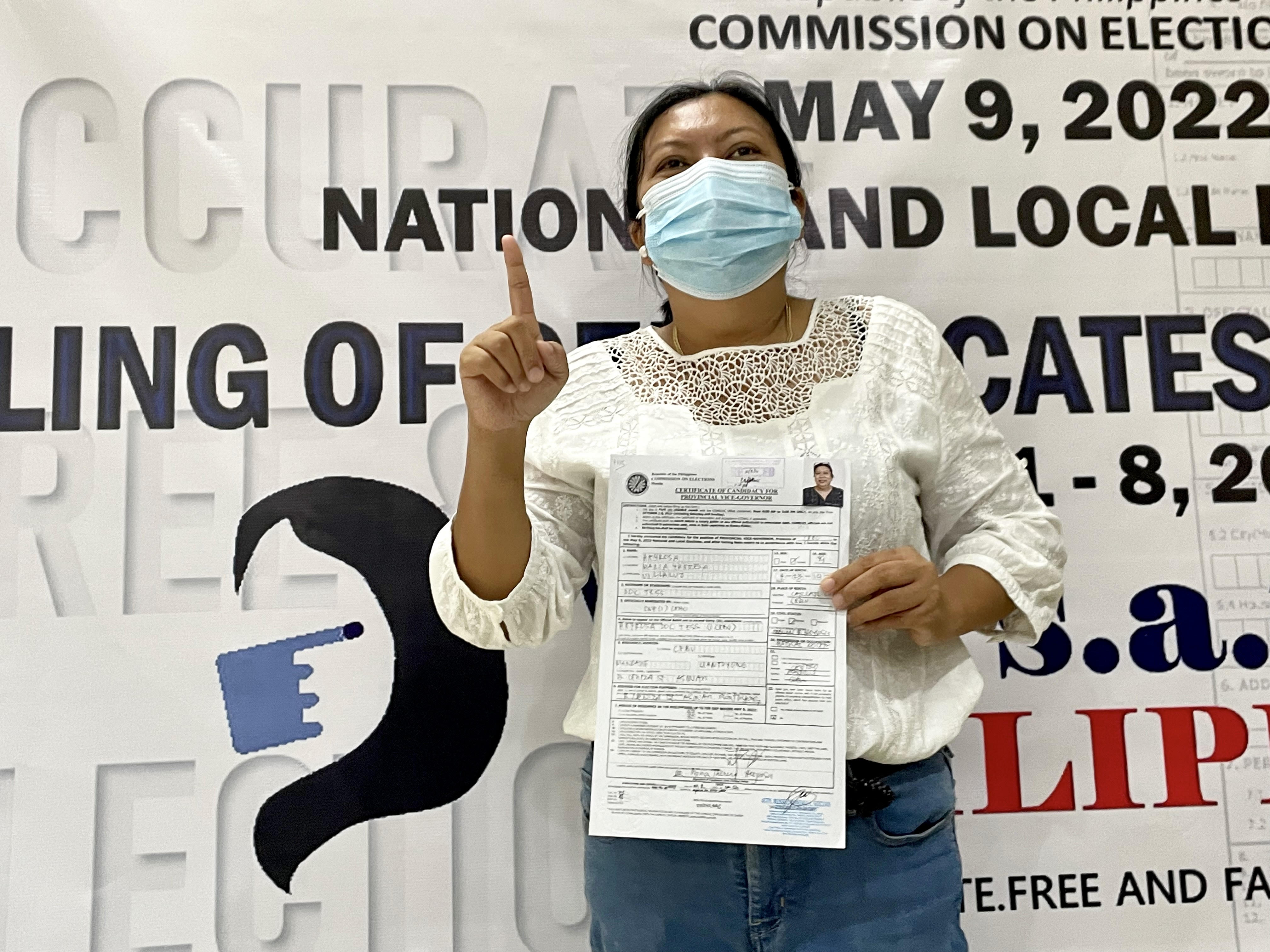 In a surprise move, Theresa "Doc Tess" Heyrosa, a physician, is chosen as the running mate of incumbent governor Gwen Garcia for vice governor in the 2022 election. Heyrosa said her only political experience previously was when she was Sanggunian Kabataan chairperson in her barangay in the 1990s.
"We chose Doc Tess because number one, it's time for a fresh face in Cebu politics, and number two, the number one challenge we are facing as a province is the health crisis brought about by the pandemic," One Cebu's Secretary General PJ Garcia, Cebu's 3rd District representative, told reporters. Gwen Garcia, who filed her candidacy for reelection earlier the same day, has been criticized for allegedly downplaying the pandemic.
Heyrosa said she hopes she could "guide" the governor in leading the province through the COVID-19 crisis. Garcia and Heyrosa will face former tourism secretary Ace Durano and incumbent Vice Governor Hilario Davide III in the election.