WHAT YOU NEED TO KNOW
Ferdinand Marcos Jr., the second of his name to be elected Philippine president, officially begins his term at noon on June 30, 2022.
Marcos, the first majority-elected president since democracy was restored in 1986, is set to take his oath at the National Museum of Fine Arts in Manila.
Scroll down this page for live updates, livestreams, context, and analysis from the Rappler team. Further down the page, click "load more."
For our live video coverage, click the YouTube link below: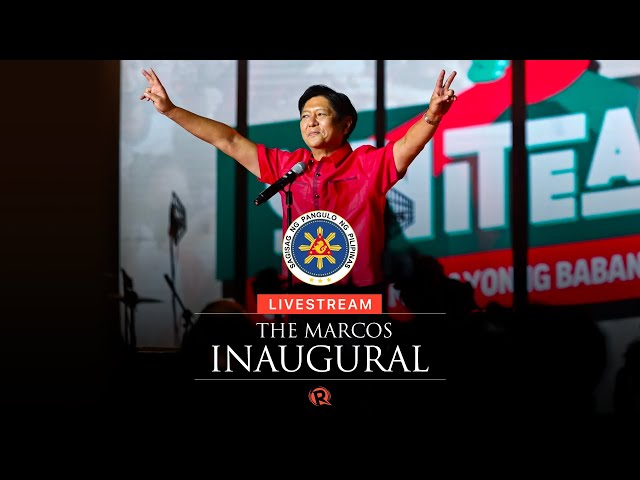 LATEST UPDATES
FALSE: Marcos Jr. got biggest electoral mandate in Philippine history
Claim: President Ferdinand Marcos Jr. got the biggest electoral mandate in the history of Philippine democracy.
Rating: FALSE
The facts: Other former presidents got bigger electoral mandates, which is measured by the percentage of the votes that they got, not the number of votes.
Why we fact-checked this: Marcos made this claim during his inaugural speech on Thursday, June 30, 2022.
Read the detailed fact check here.