WHAT YOU NEED TO KNOW
Ferdinand Marcos Jr., the second of his name to be elected Philippine president, officially begins his term at noon on June 30, 2022.
Marcos, the first majority-elected president since democracy was restored in 1986, is set to take his oath at the National Museum of Fine Arts in Manila.
Scroll down this page for live updates, livestreams, context, and analysis from the Rappler team. Further down the page, click "load more."
For our live video coverage, click the YouTube link below: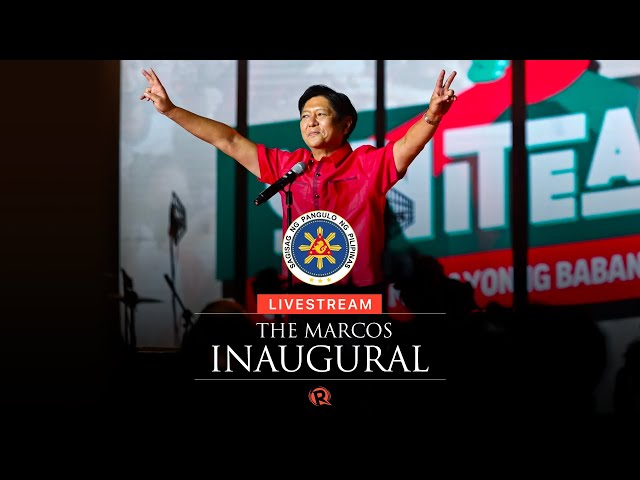 LATEST UPDATES
Marcos trusts Sara Duterte can fix education system
President Ferdinand Marcos Jr. believes Vice President Sara Duterte will be able to solve problems in the Philippines' education system. Marcos gives his marching orders to Duterte: improve on the sciences, sharpen theoretical aptitude, impart vocational skills, and emphasize the national language with equal emphasis on a global language. Marcos believes these are key in ensuring Filipino graduates would secure jobs. 
"What we touch in our schools, the materials used, must be rethought. I am not talking about history, I am talking about the basics: the sciences, sharpening theoretical aptitude, and imparting vocational skills, such as in the German example, alongside the national language with equal emphasis and facility in a global language, which we had and lost," said Marcos. 
"Once we had an education system that prepared coming generations for more and better jobs, there is hope for a comeback. Vice President and soon to be Secretary of Education Sara Duterte-Carpio will fit that mission to a tee," added the President.