WHAT YOU NEED TO KNOW
President Ferdinand Marcos Jr. flies to Jakarta, Indonesia from September 4 to 7 to attend the 43rd Association of Southeast Asian Nations (ASEAN) Summit. 
Marcos is expected to attend all leaders-level meetings with fellow ASEAN leaders and representatives from the different dialogue partners of the Southeast Asian bloc. He will also be holding bilateral meetings on the sidelines of the summit. 
Bookmark this page for updates from Jakarta and Manila.
LATEST UPDATES
WATCH: 43rd ASEAN Summit Closing Ceremony
The 43rd ASEAN Summit closing ceremony is held in Jakarta, Indonesia on Thursday, September 7.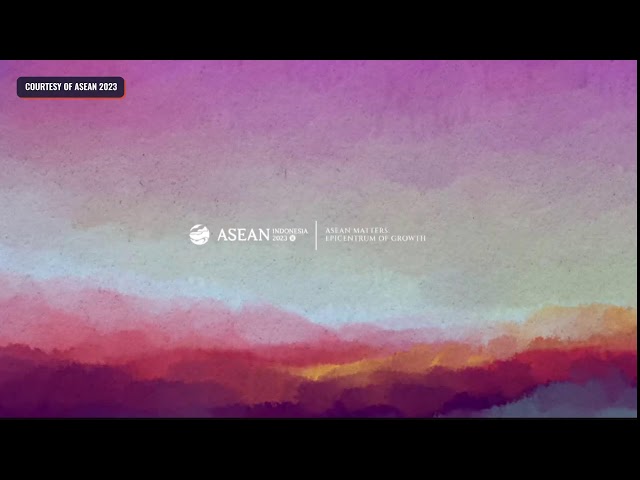 Marcos pushes for realization of loss and damage fund 
President Ferdinand Marcos Jr. urged fellow leaders to realize the loss and damage fund (LDF) that would assist poor countries battered by the effects of the climate crisis.
Marcos said countries with the smallest carbon footprints "disproportionately bear the heaviest burden."
Aside from climate financing, technology transfer and country specific capacity-building are needed to "expedite a just transition to a climate-resilient economy," he said.
Last year, at COP27, world leaders approved the creation of the LDF.
Marcos scores 'dangerous use' of coast guard, militia vessels in South China Sea
"We must oppose the dangerous use of coast guard and maritime militia vessels in the South China Sea," President Marcos says in his intervention at the 18th East Asia Summit attended by Chinese Premier Li Qiang.
Read more
Jokowi warns against creating 'new tensions' 
In what was, perhaps, his most pointed remarks during the ASEAN Summit in Jakarta, Indonesian President Joko Widodo urged leaders in the East Asia Summit – all ASEAN members, Australia, China, India, Japan, New Zealand, the Republic of Korea, Russia, and the United States – to create a "determination to continue making this region as the epicentrum of growth." 
"We have a shared responsibility to not create new conflicts to not create new tensions, to not create new wars and at the same time, we are also responsible to ease high tensions, to soften hard conditions to create rooms for dialogue and to bridge existential differences," said the ASEAN chairman in his remarks at the opening the East Asia Summit. 
He added, "I ask the leaders of the East Asia Summit to make this forum a forum for us to strengthen cooperation [and not to… sharpen] rivalries."
WATCH: Indonesian President Joko Widodo's opening speech at the 18th East Asian Summit
Indonesian President Joko Widodo speaks at the 18th East Asian Summit in Jakarta, Indonesia on Thursday, September 7.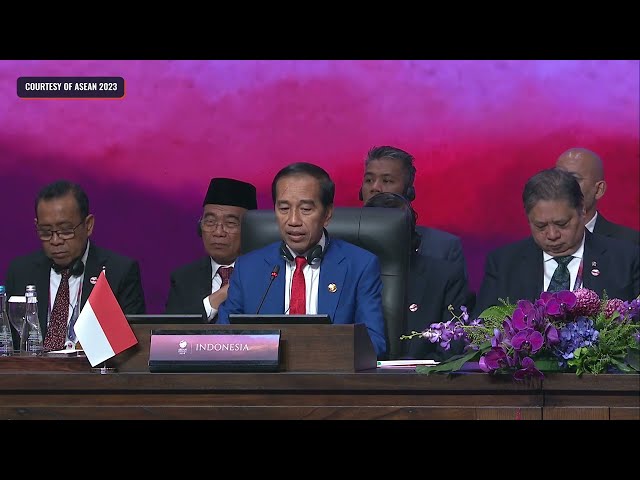 PH, Vietnam eye rice trade cooperation
Marcos met with Vietnamese Prime Minister Pham Minh Chinh on the sidelines of ASEAN to talk about "increased connectivity" in agriculture and aquaculture.
"Our two countries will conclude an inter-government agreement on rice trade so that our rice export to the Philippines will ensure food security in the Philippines," said Phạm.
The Vietnamese leader said he looked forward to a "stable framework of cooperation of rice trade" of "at least five years."
PH, US, Japan, talk about South China Sea 
While a sit-down trilateral meeting in Indonesia might be difficult to pull off, leaders of the Philippines, the US, and Japan met informally during the ASEAN Gala Dinner on Wednesday, September 6. 
According to Kyodo News, the three leaders agreed to work together in addressing "unilateral attempts to change the status quo" in the resource-rich South China Sea, which China claims in its entirety. Manila has been the subject of China's harassment in those waters.
Citing the Japanese Foreign Ministry, Kyodo said Marcos, US Vice President Kamala Harris, and Japan Prime Minister Fumio Kishida agreed to strengthen their cooperation "in various forms."