The health official says that going around the country and seeing the situation of the health sector herself convinced her to take on the position should it be offered to her
MANILA, Philippines – After six months of being the officer-in-charge (OIC) of the Department of Health (DOH), Undersecretary Maria Rosario Vergeire said on Tuesday, January 31, that she is now ready to be appointed as the country's health secretary.
"This will be a process, where I can discuss this with the President, that I am now ready to be appointed, if and when that would be his decision. But he doesn't need to approach me and and ask me to be the health secretary. I will be the one who would tell him and talk to him," Vergeire told reporters in a mix of English and Filipino, when asked if she would be willing to accept the position.
The career official said that going around the country and seeing the health sector situation herself for the past six months convinced her to take on the position should it be offered to her.
"As all you know, I have a lot of hesitancies because of my career executive position, the tenure of this position, pero sa tingin ko, with all of these things happening, at sa lahat lahat ng trabahong dapat gawin (but I think, with all these things happening, and the work that we need to do), I think this is the appropriate time for me to help the country," Vergeire said.
Vergeire had cited her tenure as among the reasons behind her reluctance in taking on the highest position at the agency.
"I have been here for almost three decades already, and I am a career official. So, if we have a term, such as the case of a DOH chief, it's only six years. And by the time I finish the six years, I still have years left to serve. And I want to still serve until I retire," she said in October 2022.
Seven months into his presidency, Marcos has yet to appoint a permanent health secretary who will spearhead the country's exit out of the COVID-19 crisis. Critics said that this indicates the priorities of the government.
"We need a leader in health. If it is OIC Vergeire, so be it. We will actually support Vergeire if she is indeed the designated secretary of health," Philippine College of Physicians past president Dr. Maricar Limpin said in a Rappler Talk interview in October 2022.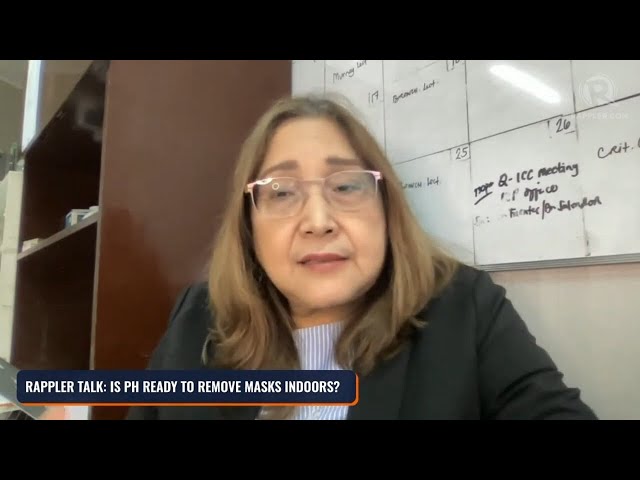 – Rappler.com