Here are the names for tropical cyclones that will enter or form inside the Philippine Area of Responsibility in 2021
The Philippines' first tropical cyclone for 2021, Tropical Depression Auring, arrived mid-February.
The country usually gets around 20 tropical cyclones each year. In 2019, it had 22, exceeding the average.
The Philippine Atmospheric, Geophysical, and Astronomical Services Administration (PAGASA) gives local names to tropical cyclones when they enter or form inside the Philippine Area of Responsibility.
As for international names, these are assigned by the Regional Specialized Meteorological Center Tokyo-Typhoon Center. The names come from a list contributed to by several countries, including the Philippines.
For the local names, PAGASA has 4 sets that are used alternately. Each set contains 25 names that are arranged alphabetically.
The names in 2021 will also be used in 2025, 2029, 2033, and so on – except when a name gets decommissioned or removed (more on this below).
Check out this year's names: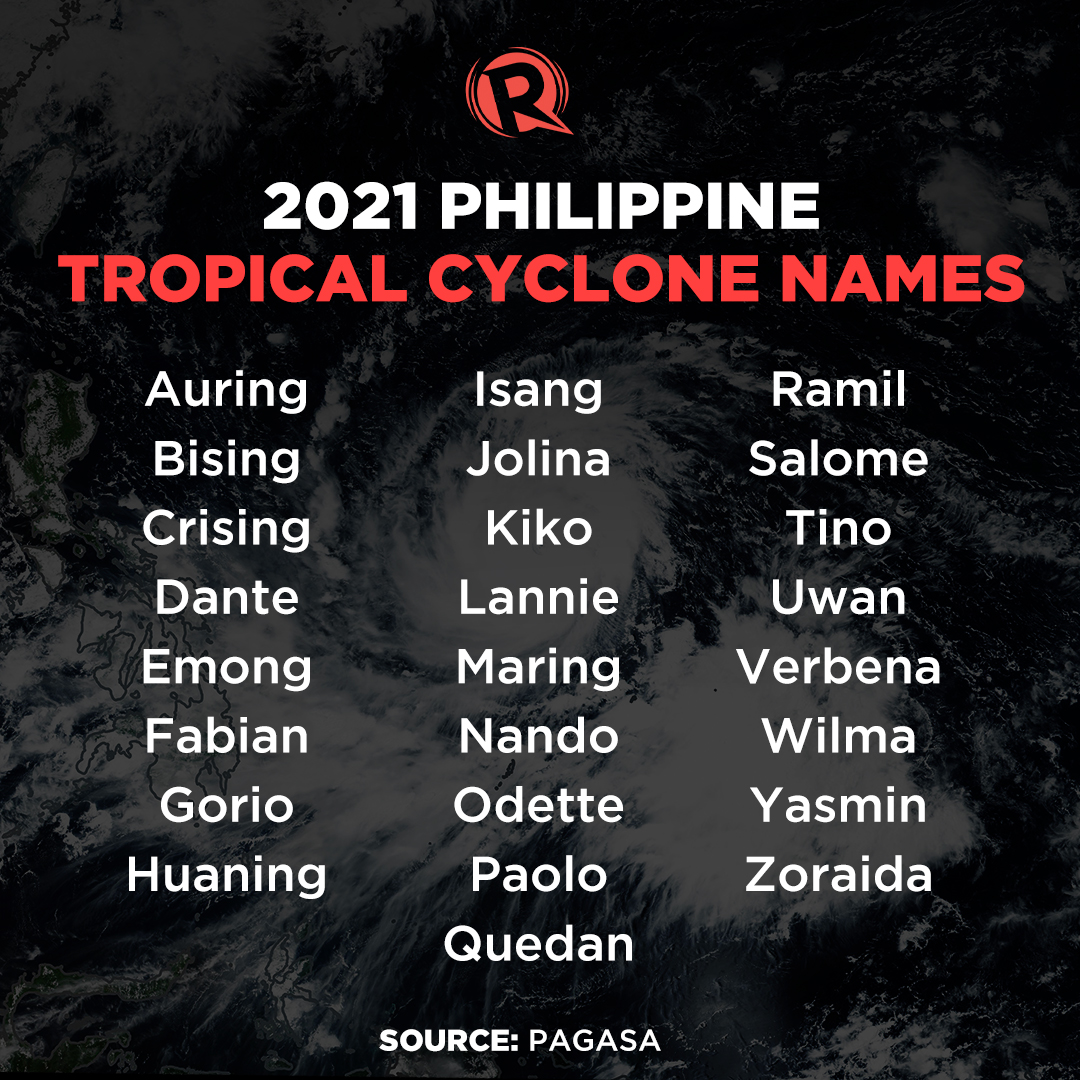 What happens if there are more than 25 tropical cyclones in a year?
PAGASA prepared auxiliary sets – also 4, corresponding to each of the 4 original sets. Here are the 10 extra names for 2021, just in case: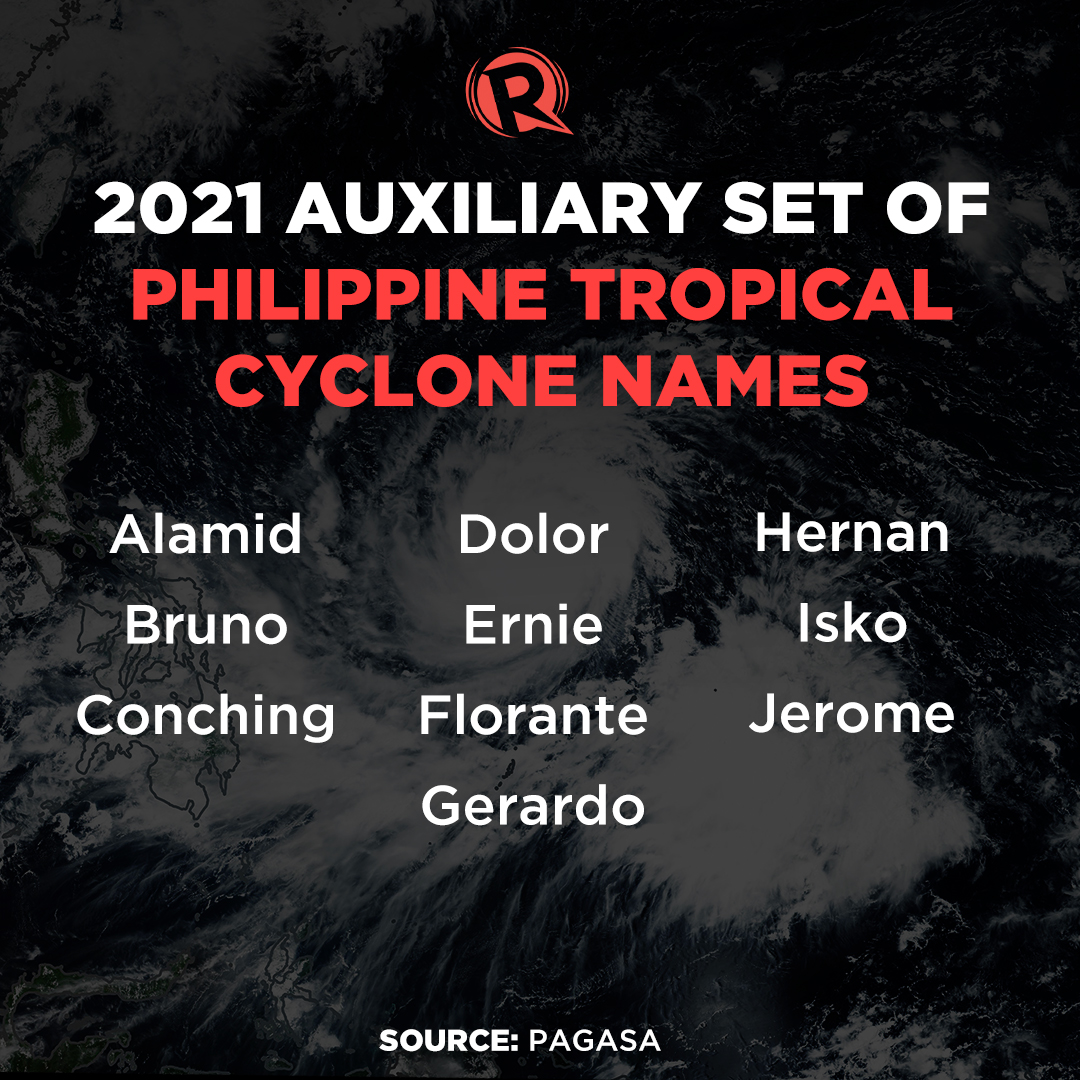 Another set of local names will be used in 2022, which in turn will be repeated in 2026, 2030, and 2034. Yet another set is for 2023 – to be repeated in 2027, 2031, and 2035 – and also a different set for 2024 – to be repeated in 2028, 2032, and 2036. The cycle continues.
PAGASA permanently removes a name, however, when the tropical cyclone is particularly deadly or destructive.
If a tropical cyclone causes at least 300 deaths and/or P1 billion worth of damage to agriculture and infrastructure, it is replaced by another name starting with the same letter, taken from a list that is also already prepared.
The following tropical cyclone names used in 2020 have been removed:
They have been replaced with these names:
Super Typhoon Rolly (Goni) was the world's most powerful tropical cyclone in 2020, while Typhoon Ulysses (Vamco) was the Philippines' deadliest tropical cyclone last year.
Typhoon Ambo (Vongfong) and Typhoon Quinta (Molave) were both destructive. – Rappler.com