After escaping her abusive employer, then-14-year-old 'Lenlen' says she was allegedly sexually harassed by a Philippine embassy official before being repatriated home
During a Senate hearing on Tuesday, May 4, three young Muslim women said they were recruited as minors and trafficked to Damascus, Syria, and were able to slip past immigration.
The Senate committee on women, children, family relations and gender equality continued its probe into reports of Filipino workers being trafficked to conflict-ridden Syria. An earlier testimony by "Diana" showed that she was forced to abort her baby upon arriving there.
This time, the testimonies came from younger women, who said they experienced physical and sexual abuse from a work recruitment they did not know would bring them to Syria. They understood they would work in different countries.
The girls' recruitment began from their hometowns in Cotabato and Maguindanao. As of Tuesday's hearing, they had been brought home.
Listed years older in fake travel documents
Omaima and Aleah, not their real names, were trafficked in 2008 from Mindanao. Both of them had travel documents with fake birthdates. Omaima was born in 1991 and Aleah in 1992, but their passports said they were born in 1981 and 1984, respectively.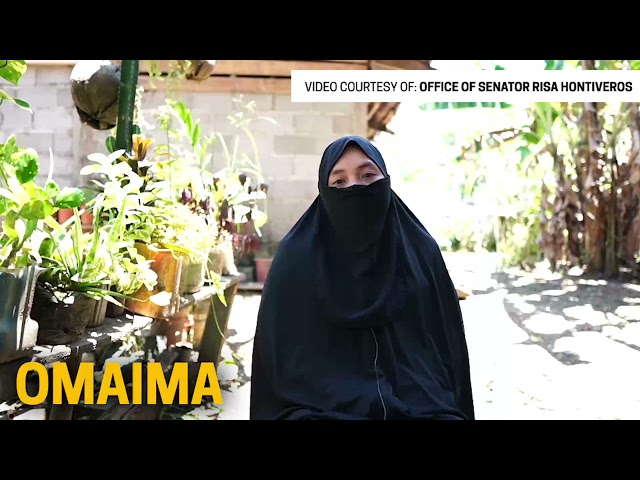 Aleah stayed in Syria for 11 years. At first, her employer was kind, but then he turned physically and emotionally abusive. She was forbidden to have a cellphone and was only allowed to have one in 2017.
When the war in Syria struck, her employer told her there were no flights home and it would be too risky to send money to her parents.
She was allowed to go home in December 2020, after her family requested help from the Philippine embassy.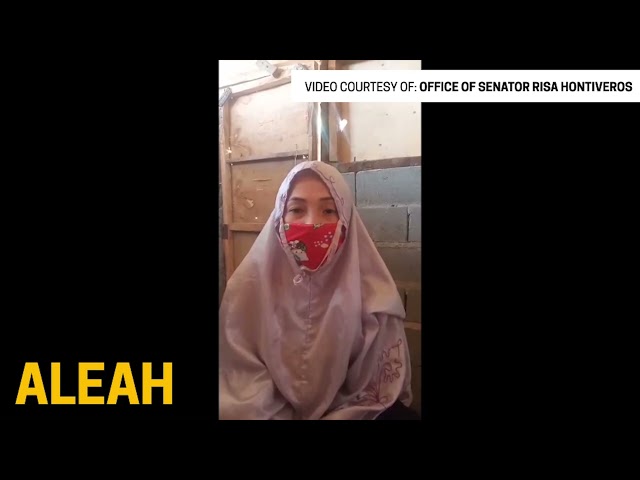 Alleged abuse by PH embassy official
After being set up for a job in Dubai, United Arab Emirates, Lenlen, also not her real name, was brought to Damascus instead in 2018. She was 14 then.
After several stopovers, from Manila to Malaysia to Sri Lanka to Kuwait, and then to Damascus, her agency denied her from seeking another employer because her employer had "paid a lot" for her.
"Mahirap 'yung trabaho, hindi [ako] pinapakain ng maayos, at sinasaktan (The work was difficult, I wasn't fed properly, and I was harmed)," Lenlen said.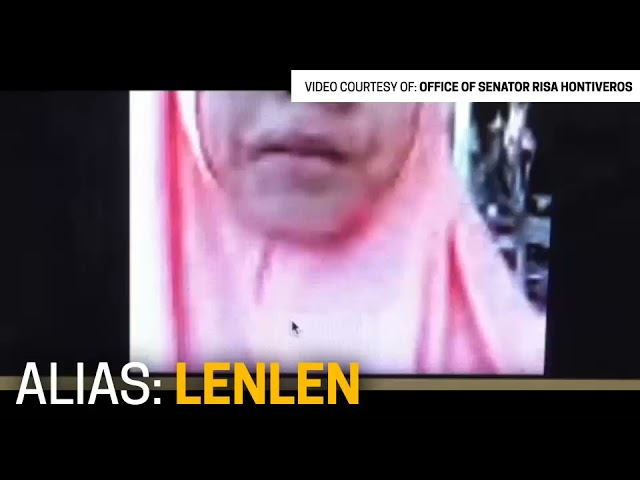 In December 2019, she escaped by jumping out of her employer's second floor window. Still, her troubles did not end there.
According to Lenlen, she was allegedly verbally and sexually harassed by a certain Jun Carillo, who was an employee at the Philippine embassy's shelter in Damascus. Lenlen said Carillo knew she was a minor when he had conversations with her that were laden with sexual innuendos.
Lenlen was repatriated in January 2020 and brought to a shelter run by the Department of Social Welfare and Development. She was reintegrated into her community in September 2020.
Lenlen said another girl she was recruited with was around 11 years old when they left for Syria.
"I call on the DFA to regularly check the welfare of our women and girls abroad. Kahit na-recall na daw itong si Jun Carillo, dapat masigurado natin na wala nang katulad niya sa hanay ng ahensya," said Senator Risa Hontiveros, who chairs the Senate committee on women, children, family relations and gender equality.
(Even if Jun Carillo had been recalled, we need to make sure there won't be anyone like him in the agency.)
She added: "We would not have known of this case had Lenlen kept this story to herself. The DFA should be proactive in protecting our women. Hindi pwedeng dahil lang nagsumbong, saka lang maaksyunan (It's unacceptable to take action only after somebody had come forward.)
Religious face covers 'used' in immigration
These reports of outward trafficking point to the alleged complicity of Bureau of Immigration (BI) officers.
According to Allision Chiong, the immigration officer who exposed the pastillas scam, immigration officers usually don't have much time to fully screen passengers with religious head covers like hijabs and niqabs.
In February 2020, the Senate uncovered bribery schemes called "pastillas," where BI officers allegedly facilitated the seamless entry of Chinese employees of Philippine offshore gaming operators or POGOs into the country. In March 2021, Hontiveros's committee found that immigration officers were allegedly involved in outbound trafficking as well.
During cases of suspected trafficking involving passengers with head covers, they are referred to a female immigration officer to check their faces.
"Kapag nasa list ng passenger, wala nang tanong-tanong (When the passenger is on the list [for the pastillas scam], there are no more questions asked," said Jeffrey Dale Ignacio, another immigration officer.
According to Chiong, immigration officers usually only check passports and documents from the Philippine Overseas Employment Administration.
BI Commissioner Jaime Morente said he created a fact-finding committee on the issue. He also recommended filing grave misconduct and gross neglect charges against erring immigration officers.
The National Bureau of Investigation has sued at least 86 officials involved in the pastillas scam. – Rappler.com