For the police officers waging the government's war against drugs, it's kill or be killed. But the climbing death toll and the number of extrajudicial killings have proven to be a divisive issue.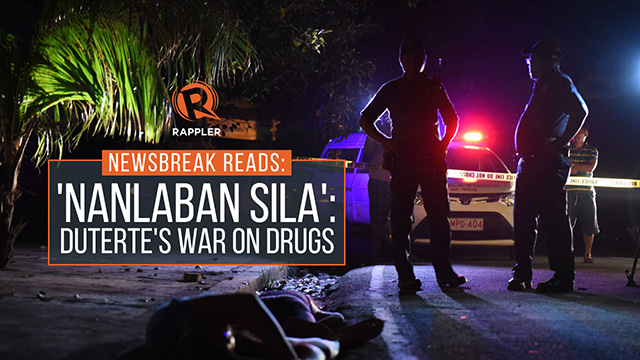 MANILA, Philippines – In the government's continuing war against illegal drugs, it's kill or be killed.
The Philippines' top cop and even President Rodrigo Duterte has repeatedly told law enforcers not to waver in the crackdown against drugs – to shoot suspected drug users if necessary, if they fight back. 
But as images of lifeless bodies on Manila's streets grab international headlines, the police force finds itself having to defend itself from criticism of human rights violations and inaction against extrajudicial killings. In the war against drugs, who wins and who loses? – Rappler.com
13-minute listen. Written by Bea Cupin, read by Chay Hofileña, edited by Jaene Zaplan. If you missed this story earlier, you can read the full text story here.