Pope Francis is the third pope to say Mass at one of Manila's historical park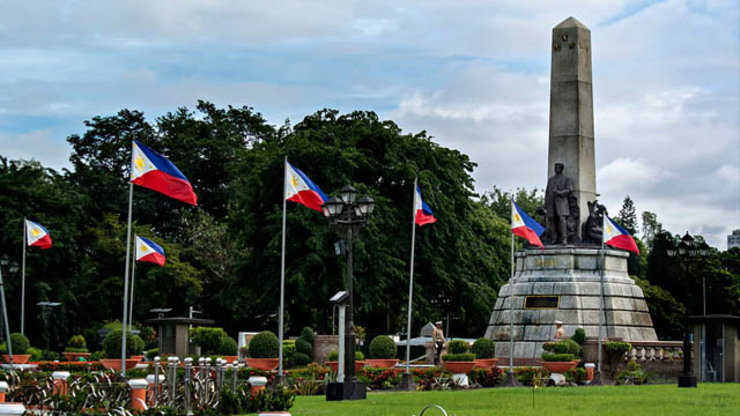 MANILA, Philippines – The 58-hectare Rizal Park, found at the heart of Manila, has always been a major part of Philippine history. Also known as Luneta Park, it was named after the country's national hero, Jose Rizal, who was shot to death there. His remains are said to lie there.
Apart from recreational purposes, the park has been a popular venue for big events such as concerts or political movements, where huge crowds are expected. (READ: AS IT HAPPENS: #MillionPeopleMarch)
This is where Pope Francis will hold a Mass on January 18 to conclude his 5-day papal visit to the country.
This is the third time a pope will say Mass in the same park. In 1970, Pope Paul VI held ordinations of priests in the park. In 1995, Pope John Paul II also concluded his trip to the country via a Mass in the same venue, and gathered a record-breaking number of attendees.
Pope John Paul II led the 1995 Mass held before 4 million people – others estimated up to 5 million – holding the record for the largest papal crowd in history from the Guinness Book of World Records. The event was mostly attended by the youth.
Because of the large crowd at the venue, the pope arrived late for the Mass. According to an article by the Los Angeles Times, the expected 15-minute travel time from the Apostolic Nunciature (his residence in Manila) to the altar in Rizal Park lasted 1 hour and 41 minutes due to the crowd. Authorities decided to let him use the helicopter instead of the Popemobile.
Rizal Park is considered as the largest urban park in Asia, and has also been a venue of various attempts to break world records. In an attempt to break the record for the longest line of coins, a group collected around 3.6 million 25-centavo coins and laid them out on the park. It is said to reach a 73-kilometer distance.
In February 2014, Iglesia Ni Cristo (INC) set the world record for the largest charity walk after an estimated 200,000 members walked from Roxas Boulevard to Rizal Park to raise funds for Typhoon Yolanda survivors. (READ: Iglesia Ni Cristo breaks 2 Guinness records)
In March 2014, as part of International Women's Day, over 10,000 gathered in Rizal Park and formed the largest gender symbol for women. (READ:Philippines bid to set world record for biggest 'woman' symbol) In June 2014, an estimated 2,784 Couples for Christ (CFC) couples gathered in an attempt tobreak the recordfor the highest number of couples renewing their vows. The United Kingdom holds the record with more than 1,400 couples. – Rappler.com
SOURCES: Official website of Papal Visit, Official website of Rizal Park, Tomasinoweb, Guinness Book of World Records, various news websites 
---
Learn about the other spots in Pope Francis' itinerary: