'Most recruiters take advantage of Filipinos who want to work in the US and earn dollars. They make them emotionally invested in this opportunity from the start.'
Mairi Nunag could hardly believe her luck. After 10 years of working in local government, the 33-year-old mother of two from Bohol would finally see her American Dream come true.
Her uncle had just told her about a recruitment agency called United Placement International (UPI) that would help her find work in America and Nunag, a former teacher herself, had the right credentials to teach abroad.
"It was uso (common) at the time," Nunag recalled, referring to the cadre of her fellow Filipinos who left home in the early to mid-2000s to teach in the US. Many of these professionals did not necessarily come from teaching backgrounds, but they all shared a singular purpose and dream: to work in America.
In the summer of 2008, Nunag was one of the few lucky hundred to be selected from thousands of applicants in the Visayas, who had heard about the opportunity through word-of-mouth or who saw the agency's ads in local newspapers.
But it wasn't until a few days after Nunag paid UPI the initial recruitment fee of P300,000, that she noticed something was seriously wrong. After picking up her visa, she was confronted with a harsh new reality she didn't expect.
"[The recruiters] called me into another room, and that is where they told me [about the rest of the fees]," she said. This new amount, which now totaled over P700,000, was something the teachers would also be required to pay for the first few years upon their arrival in America.
UPI said this was necessary to defray the rest of the processing and facilitation costs associated with their work and travel.
By then, it was too late. Nunag had already put down a small fortune. So with her fast-tracked US visa and ticket in hand, she soon found herself on a plane headed across the Pacific less than 3 months after her interview: final destination, New Orleans.
The biggest perpetrators when it comes to the abuse of immigrants are fellow immigrants themselves
Ethel Tungohan, MIgration policy expert
Nunag was one of more than 350 Filipino teachers trafficked to America in 2008 to teach in struggling school districts in the southern US state of Louisiana. That group of teachers is still waiting to reap the full benefits of a $4.5-million judgment more than 8 years after the notorious Fil-Am recruiter behind UPI was convicted for the scheme, lawyers said.
"Our intention is to try and get as much money to satisfy that judgment as we possibly can," said Jim Knoepp, an American immigrant rights attorney who works for the Southern Poverty Law Center (SLPC) in Alabama.
With US President Donald Trump suspending H1-B and J-1 working visas for skilled foreign professionals through the end of 2020, questions now arise about the future of the US guest worker program, which provides thousands of Filipino teachers and professionals each year with lucrative opportunities to work in the US, but also puts many of them at risk of exploitation and abuse.
"Most recruiters take advantage of Filipinos who want to work in the US and earn dollars," said Ian Seruelo, a Fil-Am immigration lawyer based in San Diego whose firm represents human trafficking victims. "They make them emotionally invested in this opportunity from the start."
Recruitment scheme
In 2010, Knoepp and his team at SPLC helped mount the federal class suit that won relief for the teachers against the California-based UPI that recruited Nunag and which was managed by Lulu Navarro. "It's still a live issue."
In 2007, court records show that Navarro conducted a trans-Pacific recruitment scheme where she advertised fast-tracked opportunities for Filipinos with certain teaching qualifications to come work in the US.
Eager to go abroad, many of these recruits took up special certifications that allowed them to teach in-demand subjects in the US, like special education, science, and math.
Navarro and UPI served as the main broker between the recruits and the Louisiana school districts, arranging everything – from their job interviews, flights and work visas, to housing accommodations. The teachers were then required to pay UPI a total of up to P750,000 in fees, and sign a contract stating they had to submit 20% of their annual salary to the agency.
When some of the teachers complained, Navarro threatened to deport them back to the Philippines or confiscate their passports, according to the suit.
Multiple attempts were made to contact Navarro, but she could not be reached at the number provided.
A US federal court finally convicted Navarro in 2012, allowing the teachers to apply for human trafficking visas that would help legalize their stay in America instead of going through UPI.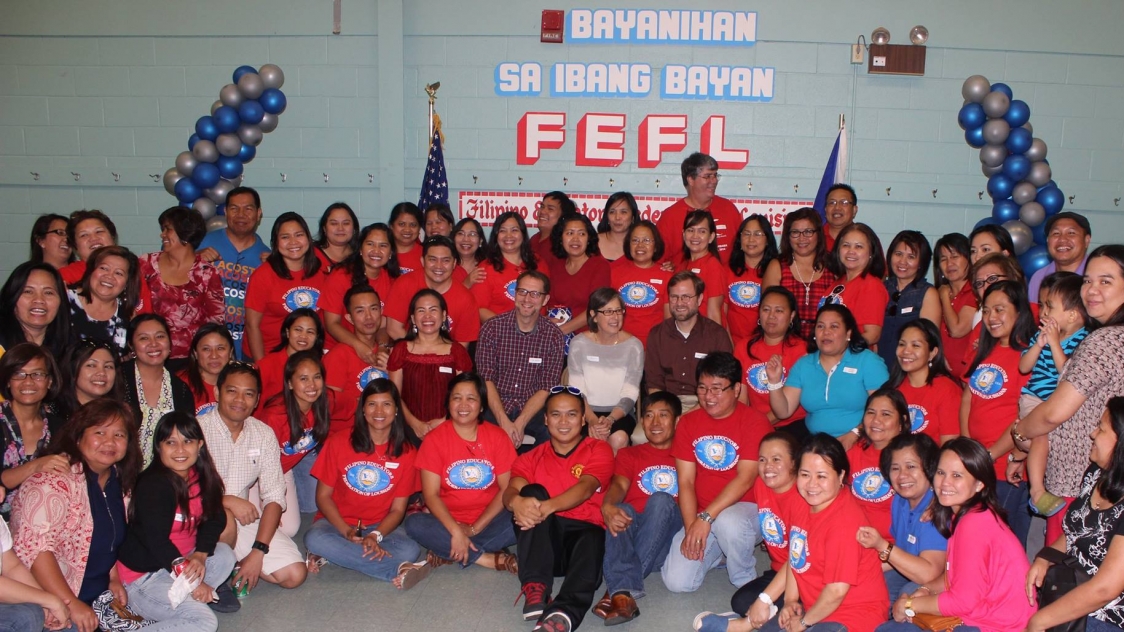 Nunag and the rest of the Louisiana teachers were also entitled to receive over P225 million in damages. But Nunag said they've each only received up to P100,000 ($1,000 to $2,000) so far from the judgment.
"I think [getting the visas] was a win, but some of those teachers still paid the full amount," Nunag added.
For our kababayans eager to chase the American Dream, the Lulu Navarro case is a cautionary tale for what happens when recruitment goes awry. Every year, thousands of Filipinos wanting to work abroad in the US pin their hopes on, and pour their money into, recruitment agencies like UPI that are run by their fellow Filipinos.
Working with Filipino recruiters may be helpful to overseas Filipino workers (OFWs), since they could help them navigate the unfamiliar social rules and cultural etiquette in another country. But this sense of familiarity could also be fertile ground for exploitation.
"One of the harshest truths that the Filipino community has to face is that a lot of the time, the biggest perpetrator when it comes to the abuse of immigrants are fellow immigrants themselves," said Ethel Tungohan, a migration policy expert and professor at York University in Canada.
"But there's a way to do this without having to be extortionist," she said, referring to the longtime practice of guest worker recruitment in Western countries. In Canada, for instance, immigration consultants are typically subject to the rigorous review of a regulatory body before they can start recruiting.
However, many OFWs still face the real possibility that a recruiter could end up exploiting them. Because the current domestic market of recruitment agencies is overcrowded and there are numerous agencies to choose from, existing Filipino laws against illegal recruitment are difficult to enforce, and workers are often left to their own devices to figure out whether an agency is legitimate. At the time, UPI was also accredited by the POEA, according to Nunag.
"Usually the person who will exploit you is the person who already knows you better [than yourself]," Seruelo said. A former union organizer in the Philippines, he helped Nunag organize the teachers in the initial stages of their complaint against UPI.
Usually it's a person from the same country who will take advantage of your vulnerabilities
Ian Seruelo, Fil-Am immigration lawyer and former union organizer
Lulu Navarro's decision to focus on filling the staffing needs of struggling Louisiana public schools in the mid-2000s represents a peculiar supply-and-demand relationship in the US labor market.
Teacher shortage
According to Knoepp, Navarro spotted an opportunity to fill the growing need for public school teachers after Hurricane Katrina hit New Orleans in 2005, and many of its residents left the devastated area for good. Louisiana school districts had to fill huge teacher shortages, and Navarro offered an easy, one-stop shop for school administrators looking to hire teachers on short notice.
"You have these highly-qualified teachers who speak English. And one of the Philippines' biggest exports is people, right?" Knoepp said. According to the suit, UPI then paid for the Louisiana school administrators to travel to the Philippines and interview the prospective teachers firsthand.
Recruitment scams targeting guest workers are unfortunately too common in America, said Knoepp. And while some people have had good experiences, the vast majority have ended up in enormous debt.
"A lot of those problems are related to how people are basically forced to pay for these visas, and as a result, get put in debt," Knoepp added. "They're already tied to a specific employer by the terms of the visa, but then you add on top of that the debt that they have to pay off. So now they're in an even more vulnerable position."
Indeed, Nunag felt like she and the other teachers had no choice but to agree with Navarro's demands because they had already paid her thousands of dollars and also quit their previous jobs in the Philippines. There was nowhere else for them to turn.
Many of them also sold off personal assets and properties, borrowed money from family or friends, and risked bankruptcy just to cover these upfront costs, Nunag said. And if they didn't have enough money, Navarro threatened to give up their spot in the list, or pressured them to take out high-risk loans from lenders she knew personally.
"There's not much time for you to think. Your visa and ticket are already there, so you're going," Nunag said.
"If you don't go, then you're indebted. There's no way you can pay all those fees with our salary in the Philippines." (To be concluded) – Rappler.com
Maki Somosot is a Filipino-American journalist who was born and raised in Manila. She is now based in the States where she reports on human rights issues, including Fil-Am and Filipino communities in the diaspora. Her work has appeared in a variety of outlets, including The Guardian, Fast Company, Reuters TV, Rappler, and Newsbreak Magazine.