Calling pardon as an 'act of grace,' Justice Secretary Menardo Guevarra says President Rodrigo Duterte 'may exercise this plenary power of executive clemency at anytime and under any circumstance'
President Rodrigo Duterte granted "absolute pardon" to United States Marine Joseph Scott Pemberton, who was convicted of homicide over the killing of Filipino transwoman Jennifer Laude. 
This was confirmed by Foreign Secretary Teodoro Locsin Jr via Twitter on Monday, September 7.
The grant of absolute pardon came amid controversy over the application of good conduct time allowance (GCTA), which shortens prison sentences on account of good behavior.
Presidential Spokesperson Harry Roque said Duterte granting the pardon "cleared the punishment that was imposed on Pemberton."
What is a pardon?
A pardon is a form of executive clemency that's granted post-conviction.
A 2003 report by the Department of Justice refers to pardon as "an act of grace from the Chief Executive absolving a person from the punishment prescribed for the crime he has committed."
A pardon does lead to "the restoration of the right to hold public office, or the right of suffrage" unless explicitly stated in the pardon conditions.
It, however, does not absolve the convict from paying civil indemnity imposed by the sentence.
The Philippine president has the power to grant a pardon, as stated in Section 19, Article VII of the 1987 Constitution.
This power does not cover those who violated election laws, in which any petition for pardon has to have the approval of the Commission on Elections.
Justice Secretary Menardo Guevarra said that the President "may exercise this plenary power of executive clemency at anytime and under any circumstance."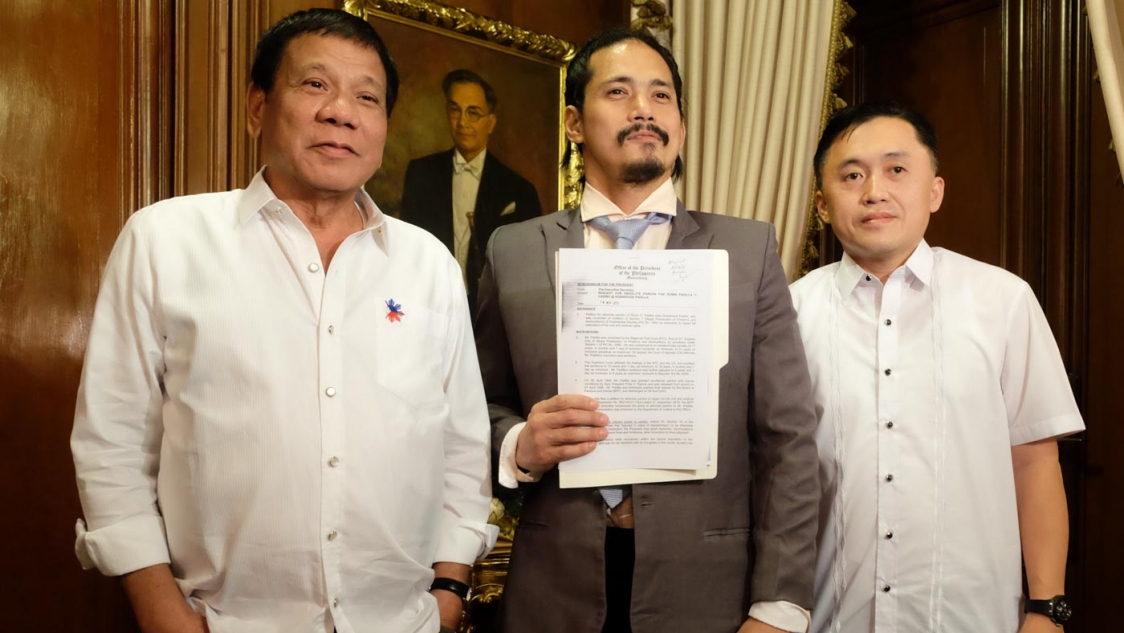 What are the two types of pardons?
There are two types – absolute pardon and conditional pardon.
The Parole and Probation Administration defines an absolute pardon as the "total extinction of the criminal liability."
"It restores to the individual his civil and political rights and remits [or cancels] the penalty imposed for the particular offense of which he was convicted." 
A conditional pardon, meanwhile, refers to the "conditional exemption of a guilty offender for the punishment imposed by a court." This means that there would be certain limits imposed and that criminal liability is only partially extinguished, according to Article 94 of the Revised Penal Code. 
A person granted a conditional pardon is required to abide by the limits and guidelines imposed. He or she is also required to be under the supervision of a pardon officer. Non-compliance shall result in the revocation of the pardon.
Who qualifies for pardons?
Convicts already served a "maximum sentence or granted final release and discharge or court termination of probation" may apply for absolute pardon.
Those who want to avail of conditional pardon should already serve at least half of the maximum prison term imposed by the court. 
How does an application process start?
A petition for pardon should be addressed to the Philippine president and coursed through the Board of Pardons and Parole (BPP).
It should also be supported by documents such as the certificate of finality of judgment and documented service of sentence, among others.
Authorities are expected to conduct an investigation prior to the grant of a pardon to determine if the applicant is eligible.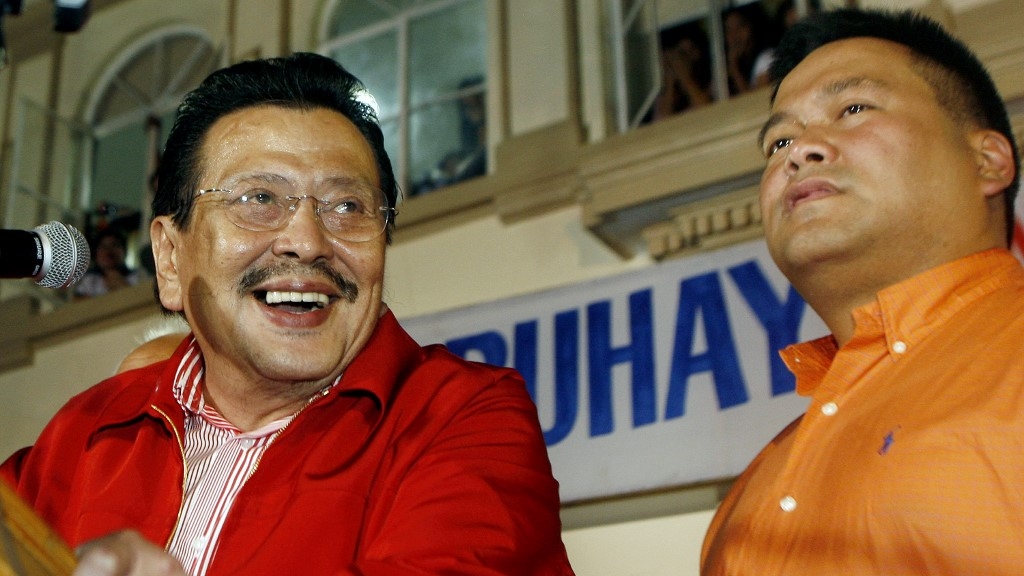 Who are the notable recipients of presidential pardons?
Philippine presidents usually grant executive clemency, including pardon, to convicts who are of old age.
Pemberton joins the list of notable people granted pardon.
Even a former president, Joseph Estrada who was convicted of plunder, was pardoned by then-president Gloria Macapagal Arroyo in 2007.
In 2016, Duterte pardoned Robin Padilla, who was convicted of illegal possession of firearms in 1994. This particular pardon fully restored the actor's civil and political rights, as the one granted by then-president Fidel Ramos in 1998 did not.
Duterte has also often said in public speeches that he will pardon policemen who kill people – criminal or civilians – in line of duty.
After Pemberton, who will he pardon next? – with a report from Lian Buan/Rappler.com