21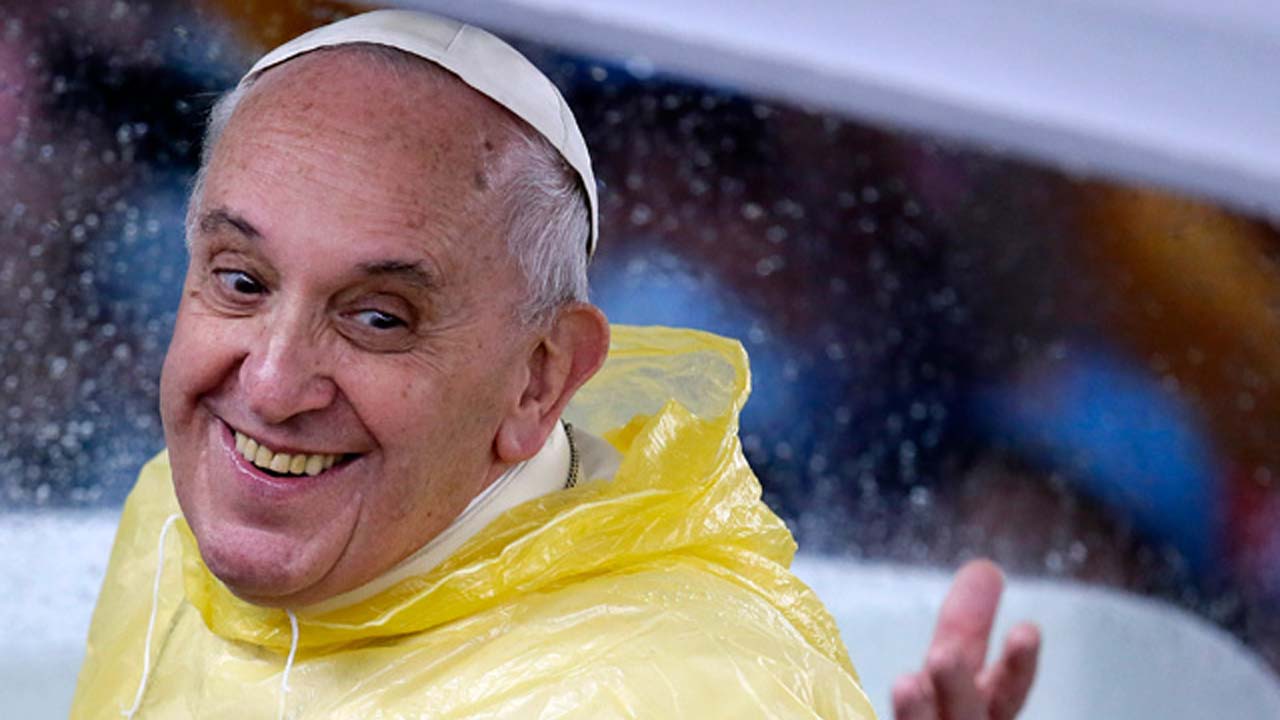 IN QUOTES: Pope Francis in the Philippines
In his 5 days in the Philippines, Pope Francis – the "Pope of quotes" – managed to not only gather crowds of the faithful, but also imparted important messages in his speeches and homilies.
He made Filipinos cry, laugh, hope. He inspired. He asked tough questions. He made us think – and wonder.
Here is a collection of quotes from Pope Francis' state and pastoral visit to the Philippines. – Rappler.com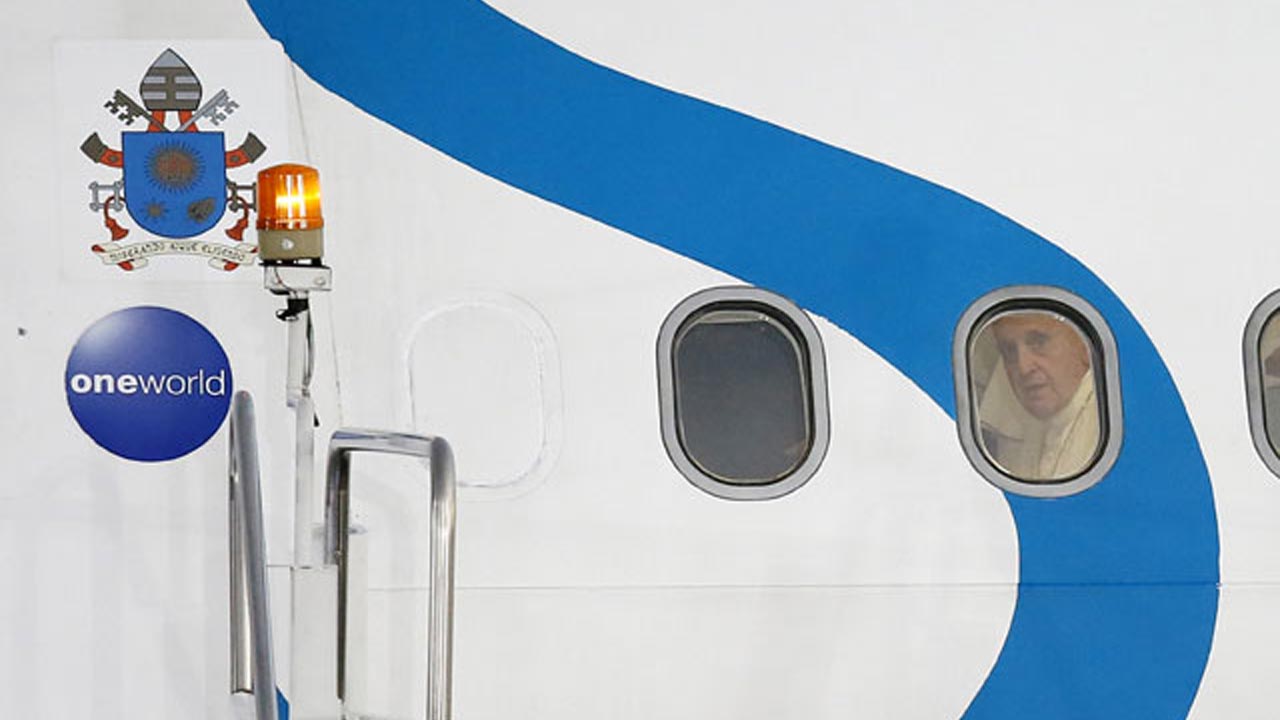 "The central message of this trip will be the poor, the poor who want to carry on; the poor who suffered from Typhoon Yolanda and who are still suffering the consequences; the poor who have faith and hope... I'll think of them when I'm in the Philippines."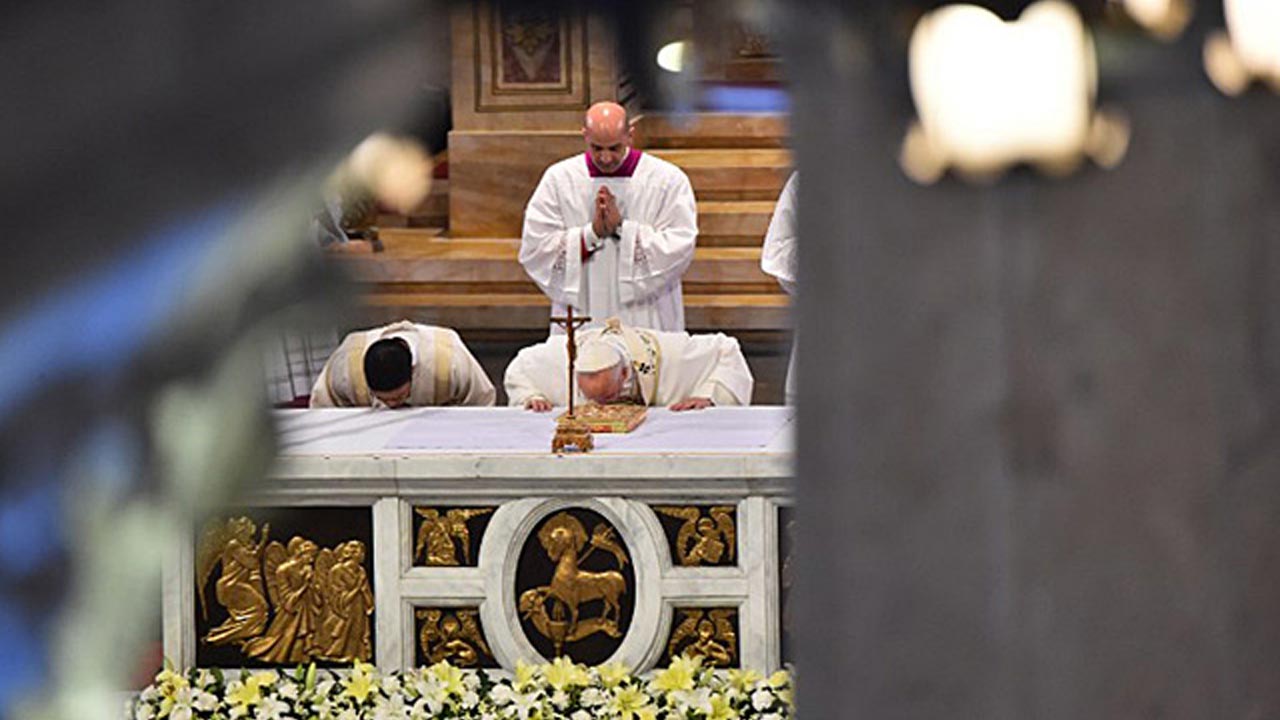 "[All people are enjoined] by the duty to hear the voice of the poor. It bids us break the bonds of injustice and oppression which give rise to glaring, and indeed scandalous, social inequalities."
"[This year] has been set aside as the "Year of the Poor". I hope that this will challenge everyone, at all levels of society, to reject every form of corruption which diverts resources from the poor, and to make concerted efforts to ensure the inclusion of every man and woman and child in the life of the community."
"Only by becoming poor ourselves, by stripping away our complacency, will we be able to identify with the least of our brothers and sisters."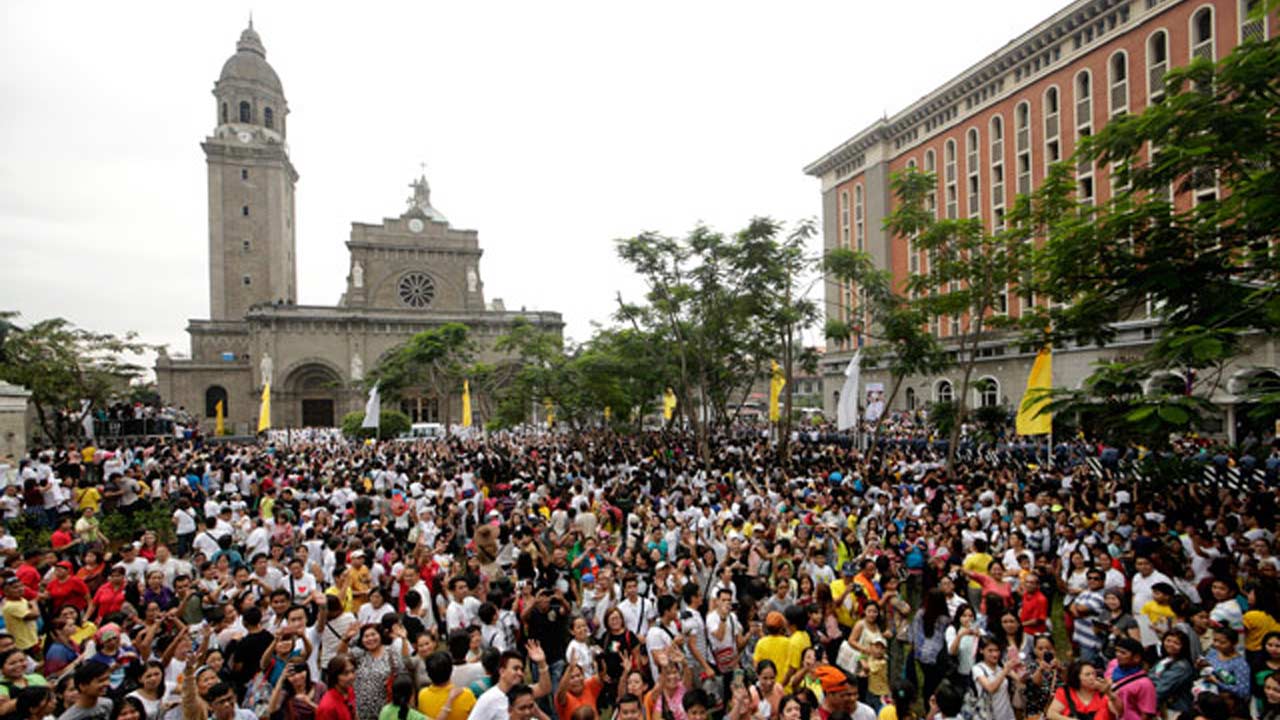 "Filipinos everywhere are known for their love of God, their fervent piety and their warm devotion to Our Lady and her rosary. This great heritage contains a powerful missionary potential."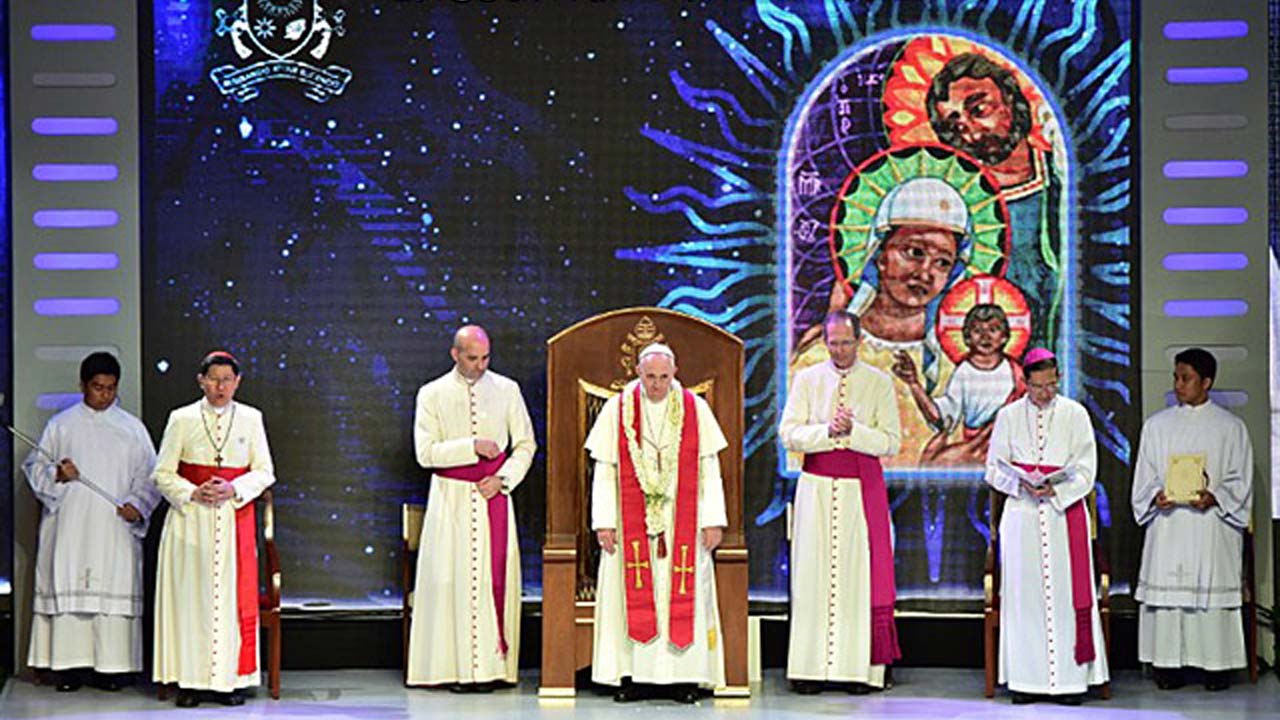 "Rest is so necessary for the health of our minds and bodies, and often so difficult to achieve due to the many demands placed on us. But rest is also essential for our spiritual health, so that we can hear God's voice and understand what he asks of us."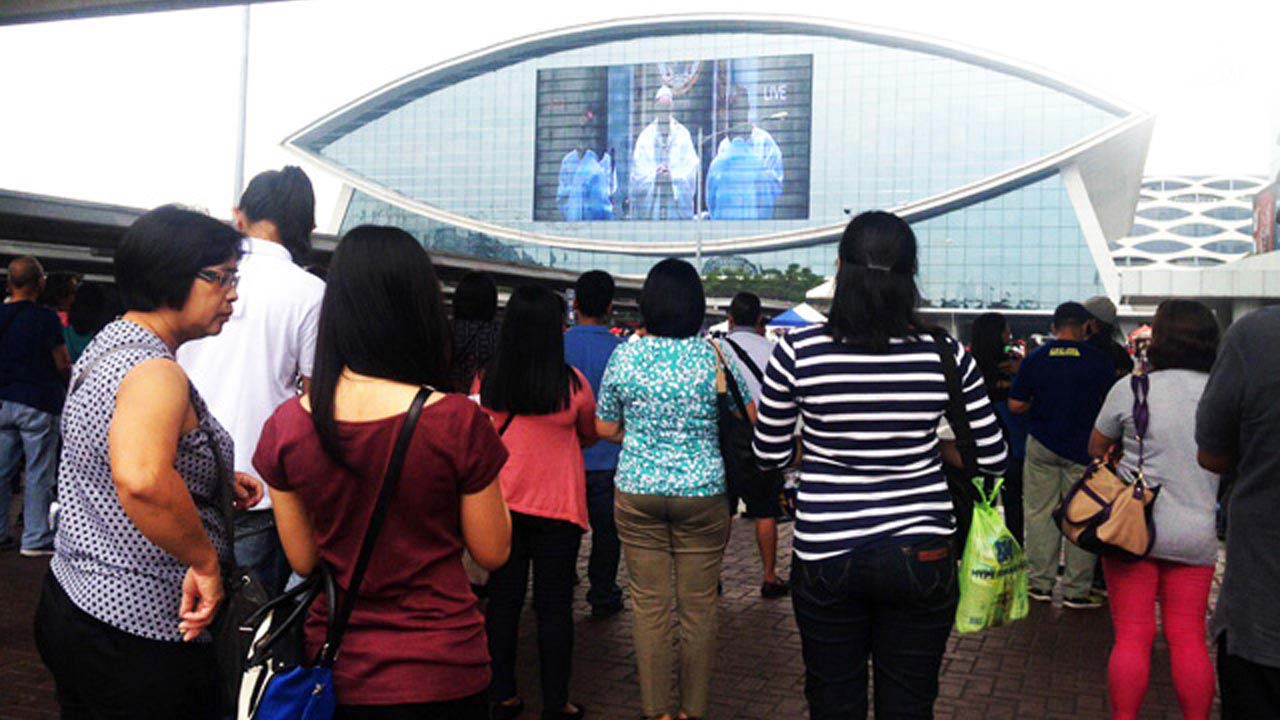 "Families will always have their trials, but may you never add to them! Instead, be living examples of love, forgiveness and care. Be sanctuaries of respect for life, proclaiming the sacredness of every human life from conception to natural death."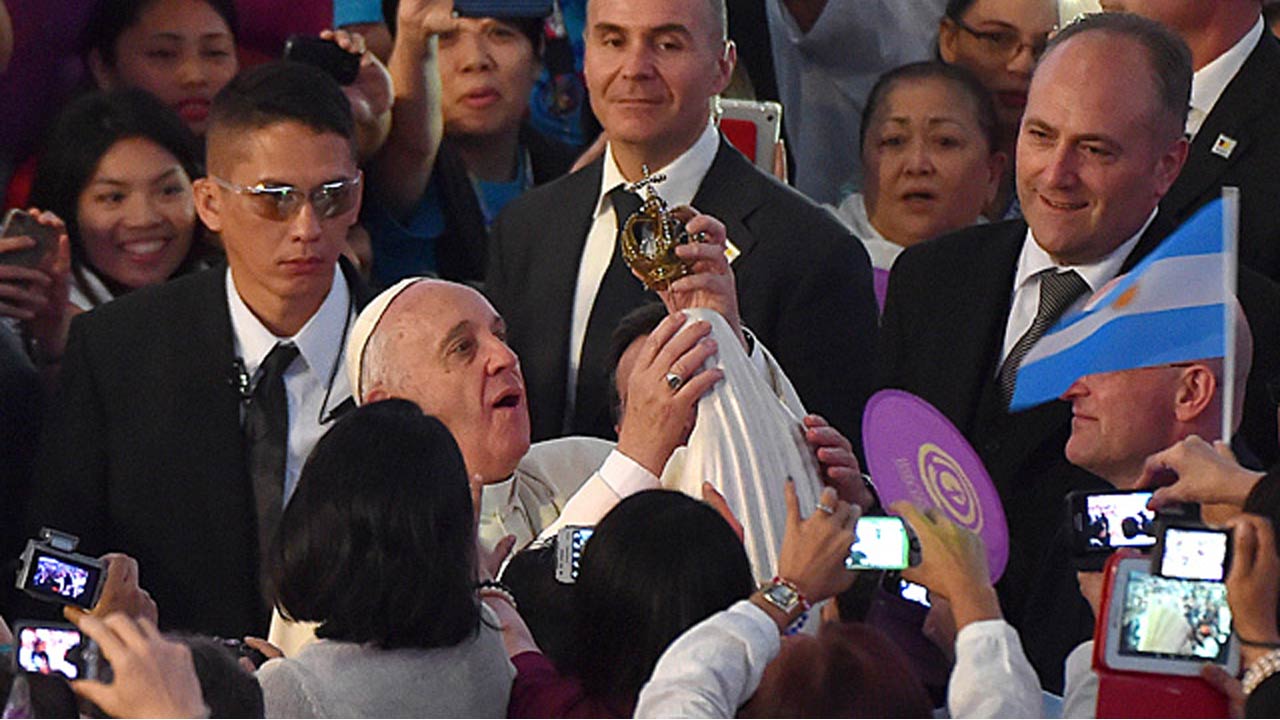 "You may be poor yourselves in material ways, but you have an abundance of gifts to offer when you offer Christ and the community of his Church."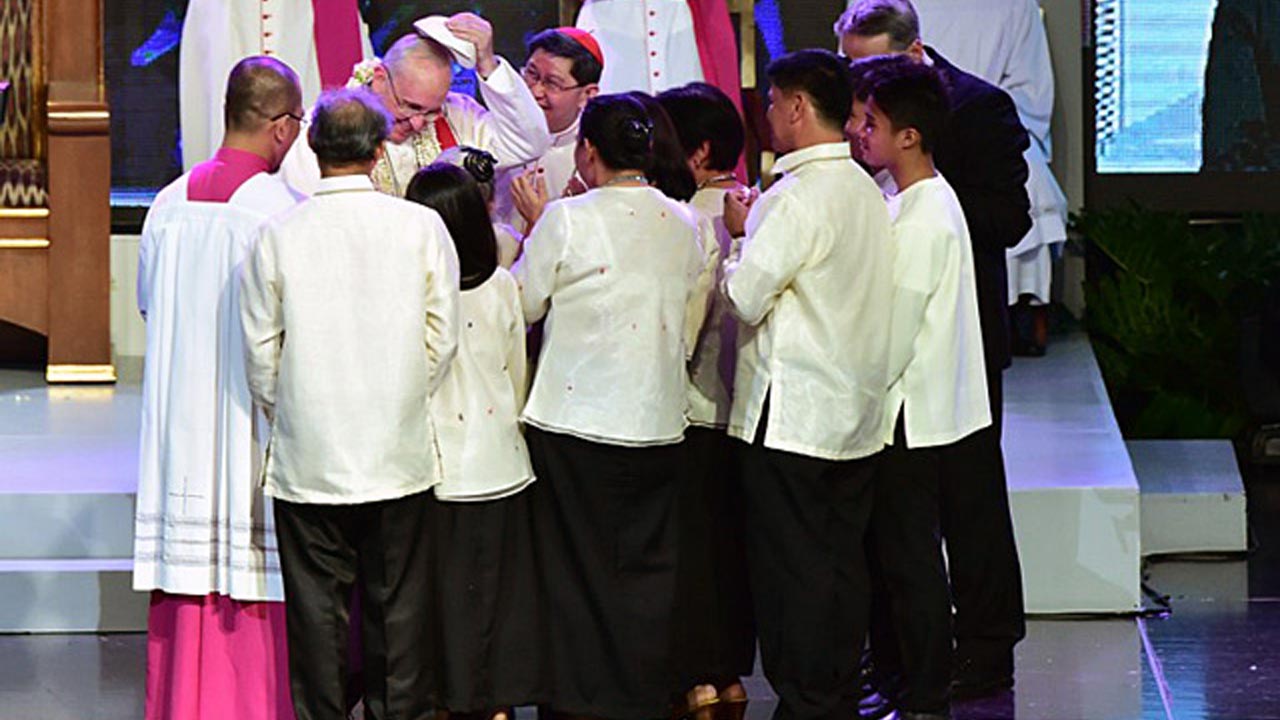 "I like this idea of dreaming in a family...When you lose this capacity to dream, then you lose the capacity to love, and this energy to love is lost."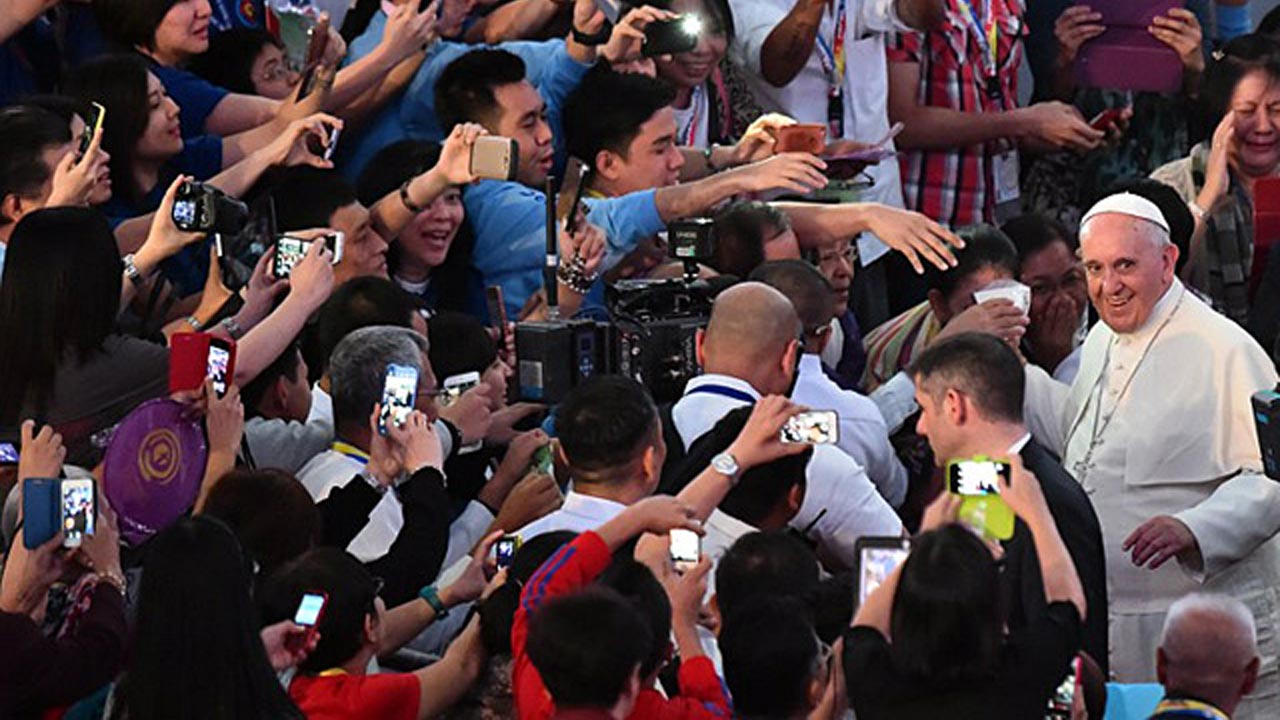 "How many solutions are found to family problems if we take time to reflect? If we think of a husband or wife and we dream about their good qualities that they have? Don't ever lose the illusion of when you were boyfriend and girlfriend!"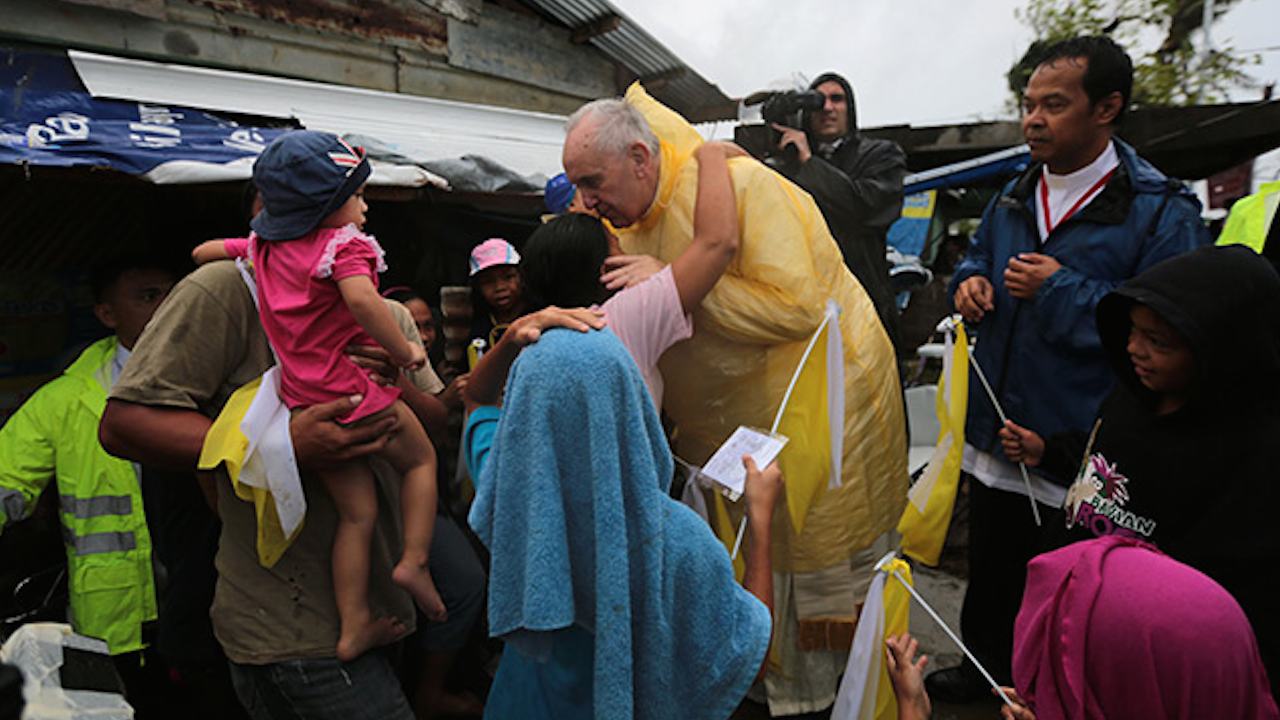 "When I saw from Rome that catastrophe (brought by Yolanda) I had to be here. And on those very days I decided to come here. I am here to be with you – a little bit late, but I'm here."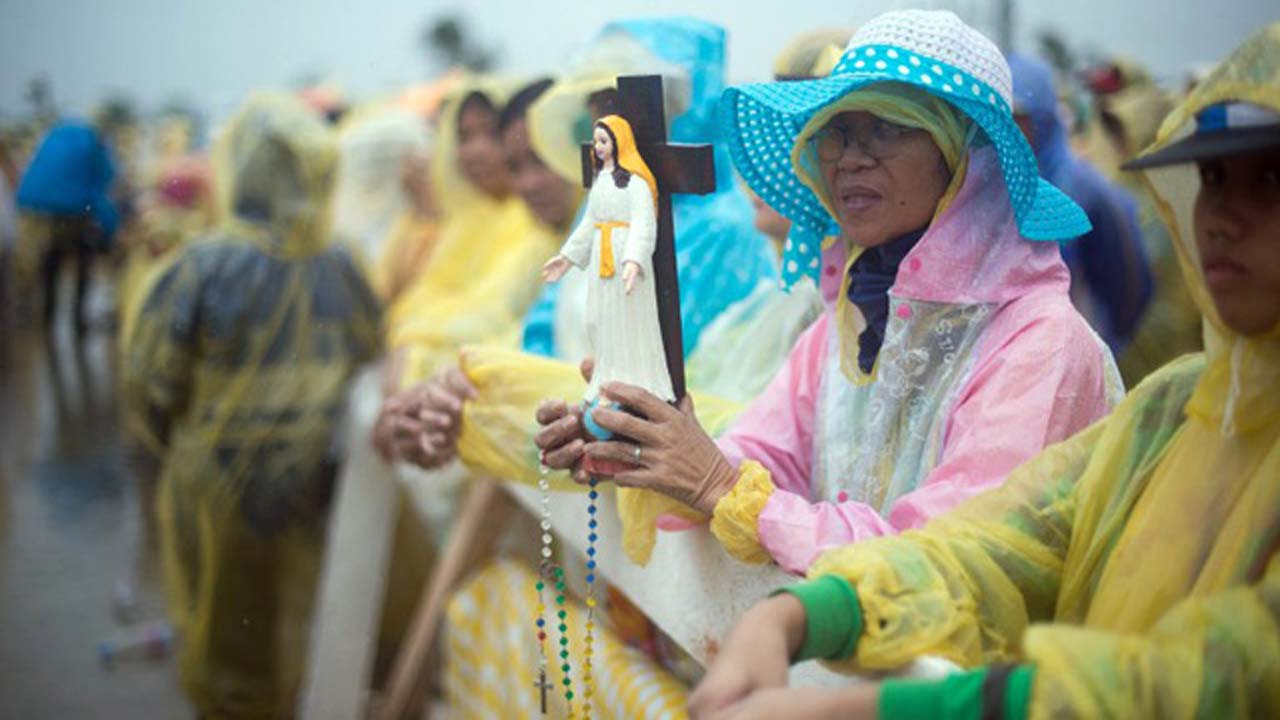 "So many of you have lost everything. I don't know what to say to you. But the Lord does know what to say to you. All I can do is keep silence and walk with you all with my silent heart. And to each of you, to your heart, Christ responds with his heart from the cross."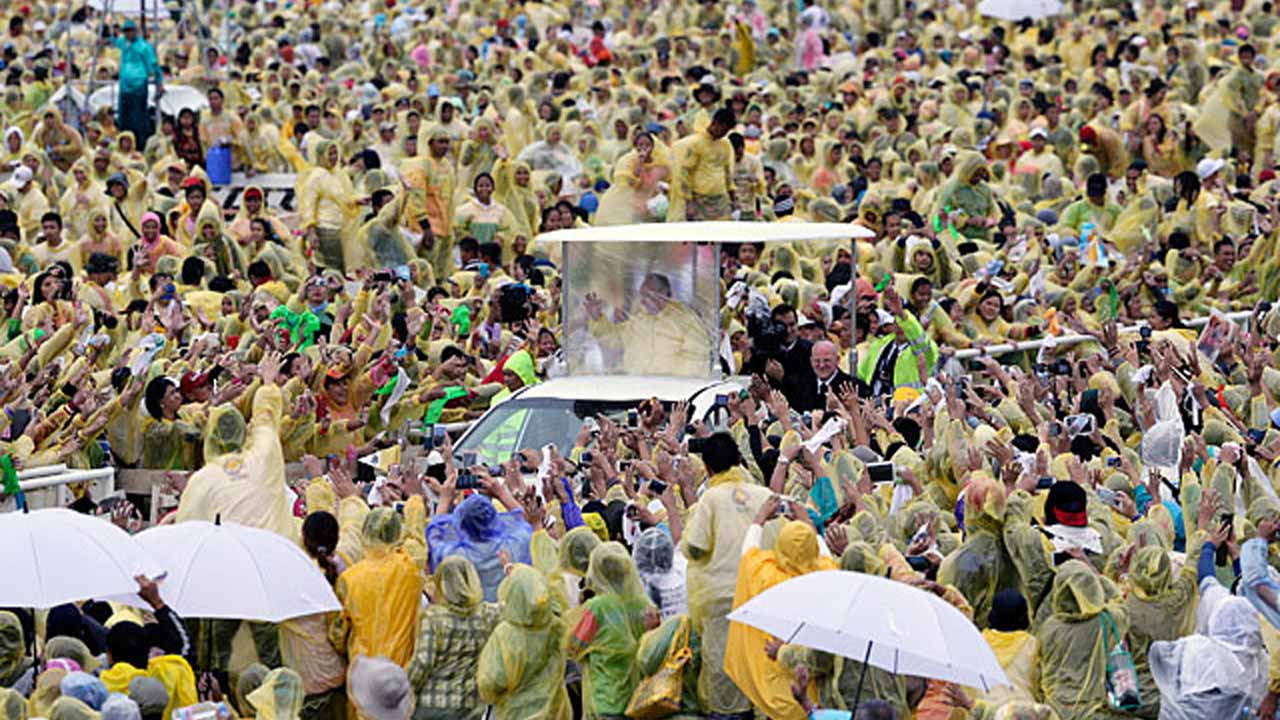 "We are not alone. We have many brothers who in this moment of catastrophe came to help. And we too, because of this, we feel more like brothers and sisters because we helped each other."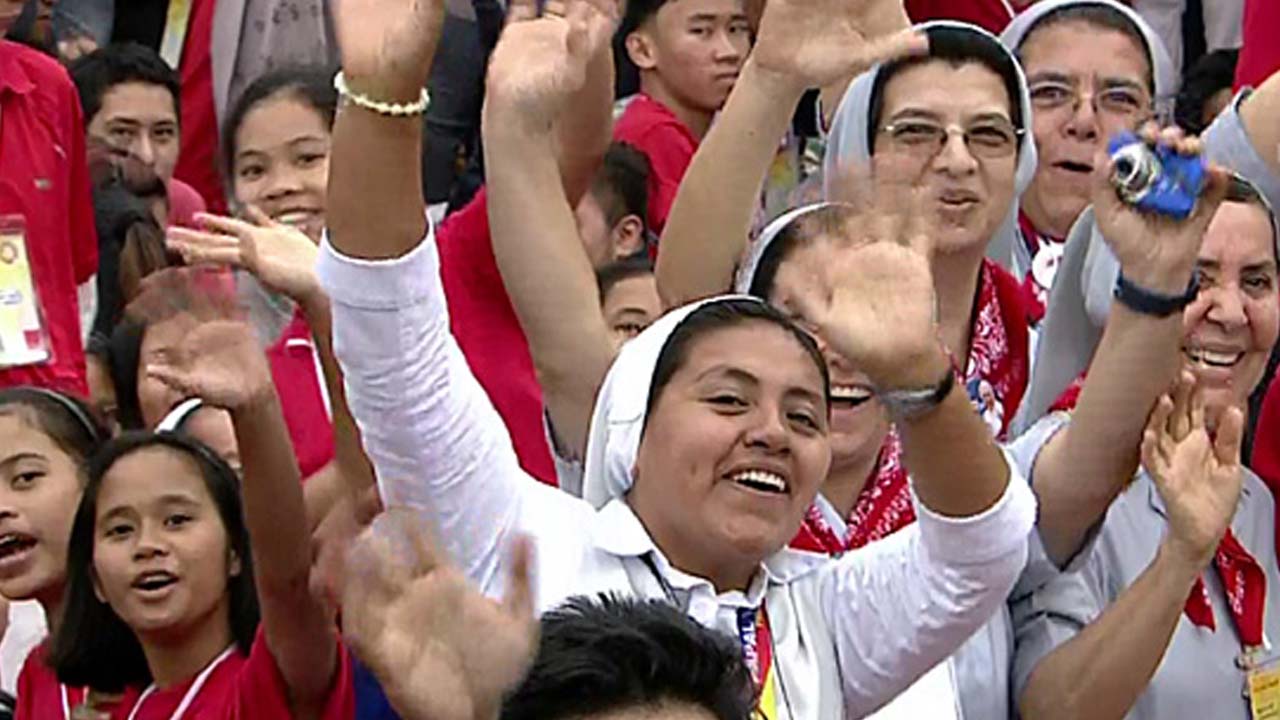 "Women have much to tell us in today's society. Sometimes we are too "machistas" and we don't allow enough space to women. But women can see things from a different angle to us, with a different eye. Women are able to pose questions we men are unable to understand."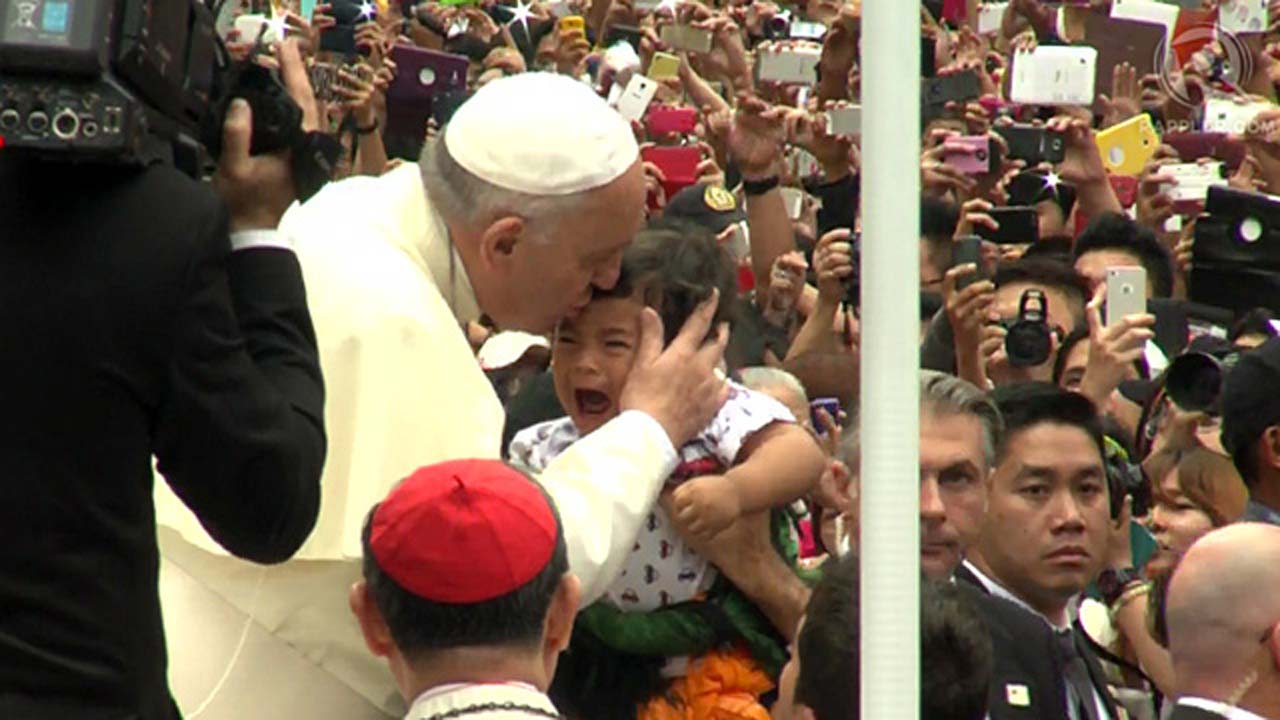 "If you don't learn how to cry, you cannot be a good Christian. When they posed this question to us – why children suffer, why this or that tragedy occurs in life – our response must be either silence or a word that is born of our tears. Be courageous, don't be afraid to cry."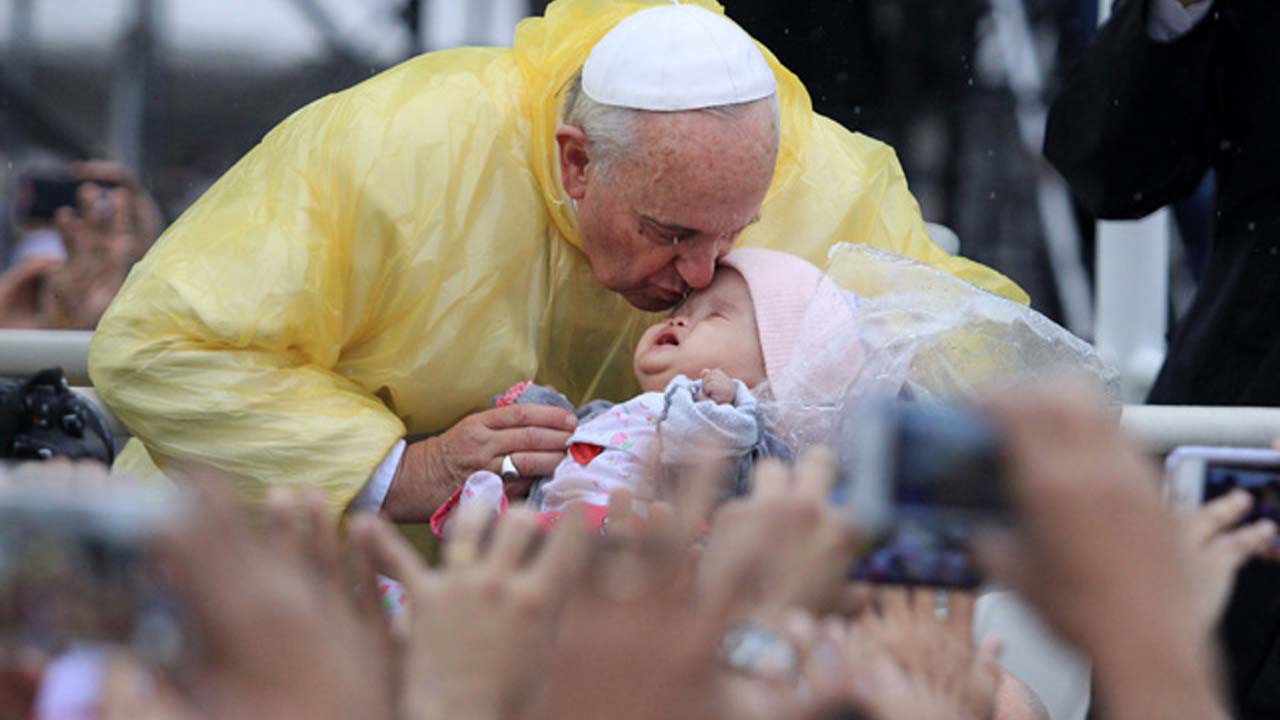 "We have so much information but maybe we don't know what to do with that information. So we run the risk of becoming museums of young people who have everything but not knowing what to do with it. We don't need young museums but we do need holy young people."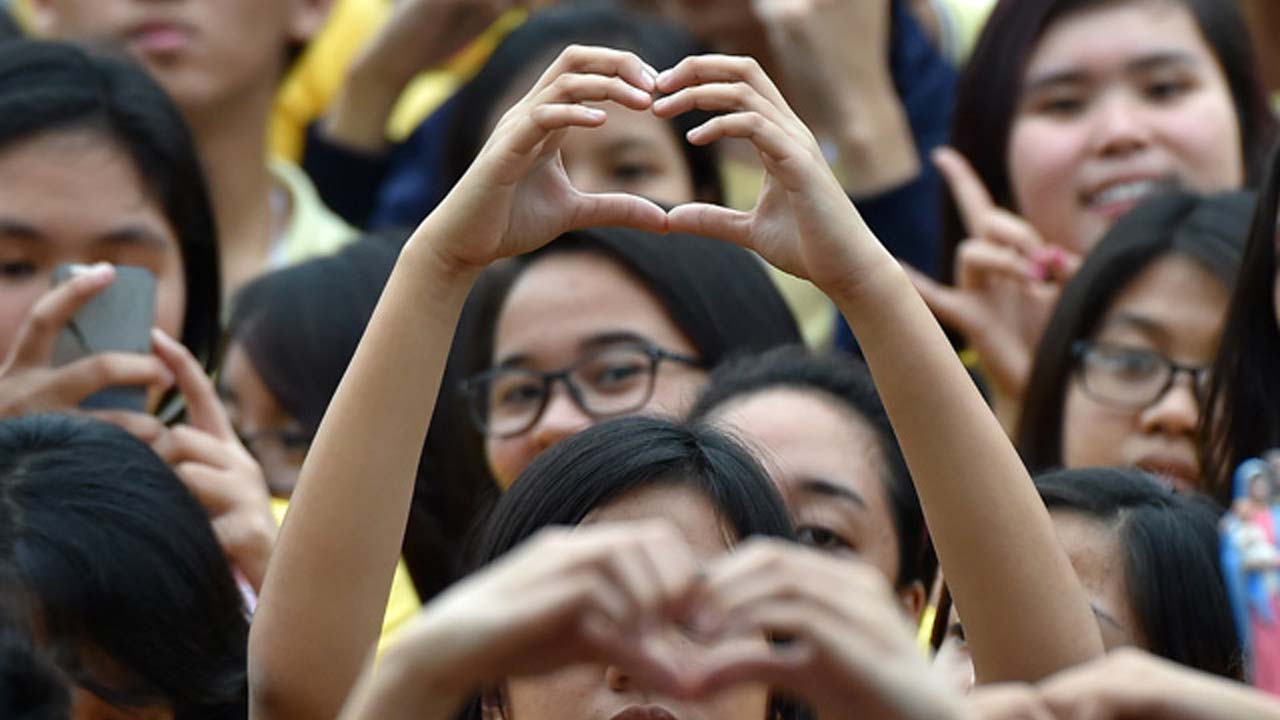 "What is most important subject you have to learn in life? To learn how to love. This is the challenge that life offers you: to learn how to love. Not just to accumulate information without knowing what to do with it.. But through that love let that information bear fruit."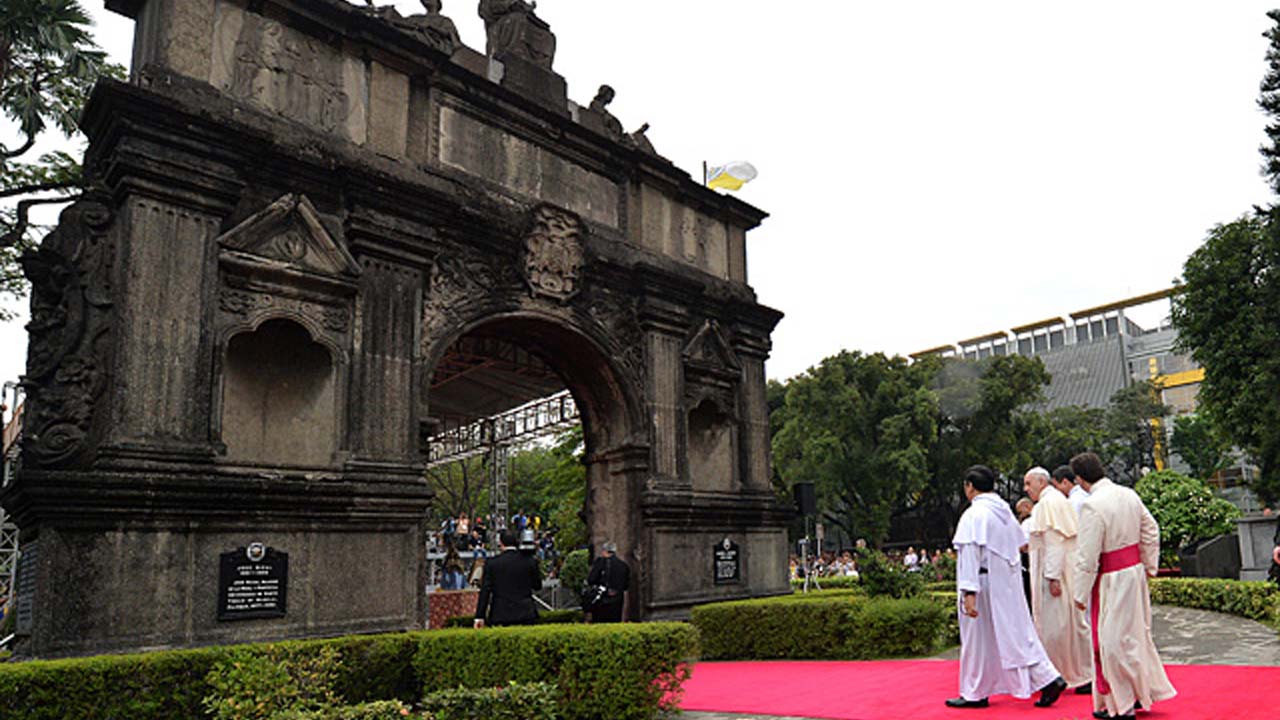 "Let us not have a computer psychology that makes us think we know it all. All answers on computers - but no surprises. The challenge of love. God reveals himself through surprises."
"To be wise use three languages: think well, feel well and do well. And to be wise allow yourselves to be surprised by the love of God. That will guarantee a good life."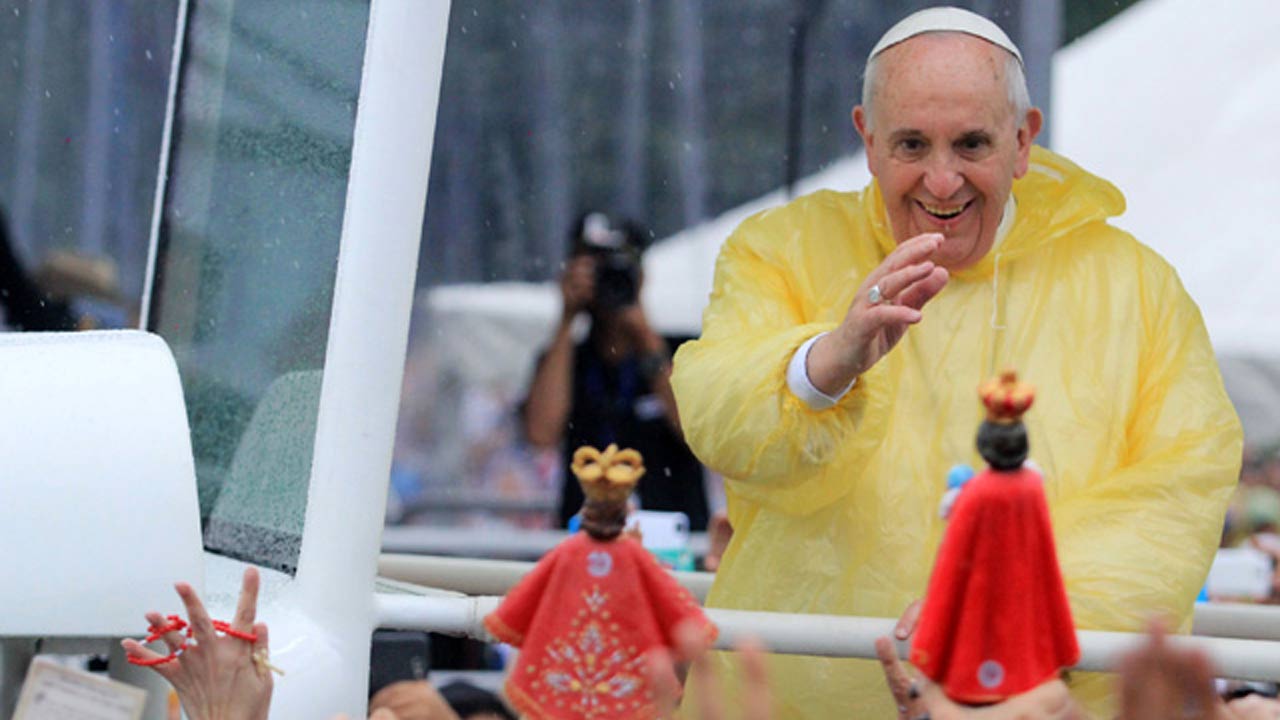 "We need to protect, guide and encourage our young people, helping them to build a society worthy of their great spiritual and cultural heritage. Specifically, we need to see each child as a gift to be welcomed, cherished and protected. And we need to care for our young people, not allowing them to be robbed of hope and condemned to life on the streets."
Photo credits
---
Slide 1, 2, 3, and 13: Dennis Sabangan/EPA
Slide 4, 6, 9, and 10: Giuseppe Cacace/AFP
Slide 5: Ritchie Tongo/EPA
Slide 7: Jodesz Gavilan/Rappler
Slide 8: Ettore Ferrari/EPA
Slide 11 and 12: Johannes Eiselle/AFP
Slide 14 to 19, 21: Rappler
Slide 20: Zalrian Sayat/EPA