Van Opstal looks forward to the possibility of learning under June Mar Fajardo on a daily basis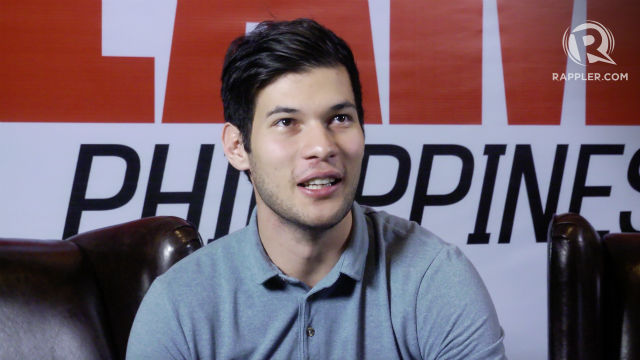 MANILA, Philippines – De La Salle University big man Arnold Van Opstal says he's excited at the opportunity of joining the San Miguel Beermen in the PBA and learning under 3-time league MVP June Mar Fajardo.
Speaking during the SLAM Draft Suite on Friday, October 28, Van Opstal responded "That would be a dream come true," to joining the Beermen. Per Spin.ph, San Miguel had reportedly taken Van Opstal during the PBA Gilas Draft which took place on Thursday.
"Coach Gee [Abanilla] is there as well, my former coach [at La Salle in 2012], and being against June Mar every day will just make you such a good player."
Van Opstal, who won a UAAP title with the Green Archers in 2013, averaged 9.4 points and 6.7 rebounds in his best season with La Salle. The 6-foot-8 big man is one of the most sought-after prospects due to his height and skill.
"Being matched up with him in practice, there wouldn't be a better person to learn from in the PBA as a big, honestly, right?" Van Opstal said about Fajardo, who became the first player in PBA history to win the MVP award 3 straight years.
"So it would be really exciting and a tremendous honor for me to be under such a great name and great organization."
Van Opstal also shared that there are some areas of his game he wants to improve on. Already an established post presence, the big man also wants to expand his range.
"Definitely I want to add my mid-range game. I really want to be dominant in the mid-range as well, so I could be versatile – play 5 and 4 maybe. Right now, people see me as a 5 and just a 5, so if I can transition into a 4, 5, that would be a nice thing for me. I'd like to do that." – Rappler.com