Two-division world champion Johnriel Casimero will face former title challenger Richie Mepranum on June 25 in Iligan City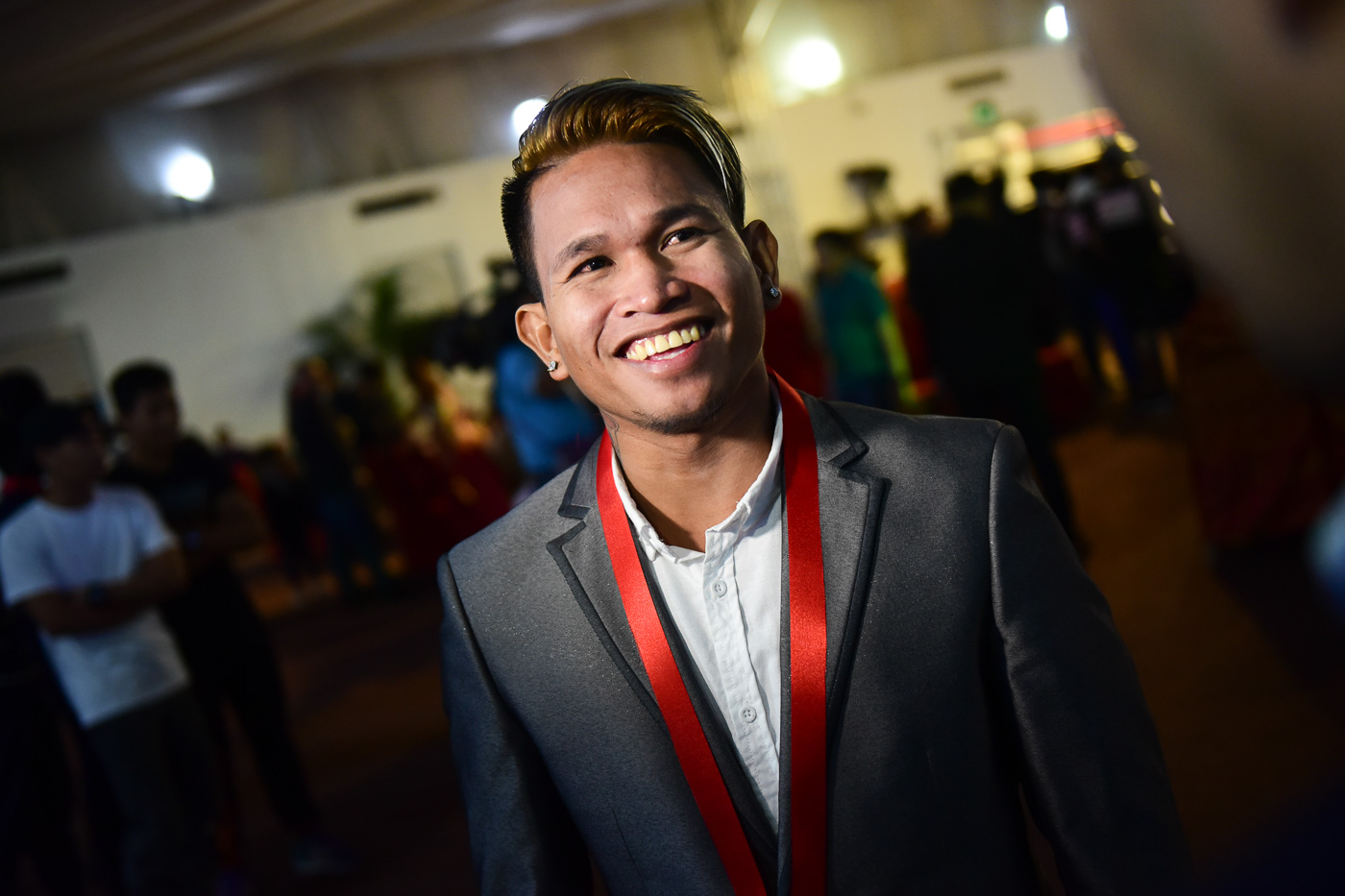 MANILA, Philippines – Johnriel Casimero will begin his search for a third world title on Sunday, June 25 when he faces former title challenger Richie Mepranum in a 10-round scheduled junior bantamweight fight in Iligan City, Philippines.
The information was relayed by Casimero and confirmed by his promoter Sammy Gello-ani, who will handle the show at the Iligan Public Market with a local promoter.
The fight will be the first of Casimero (23-3, 15 knockouts) since September of 2016, when he knocked out Charlie Edwards in 10 rounds in England in his first and only defense of the IBF flyweight title. He previously held the IBF junior flyweight title.
The Ormoc City native dropped the title afterwards and voiced his intent to campaign 3 pounds north to 115 pounds.
Mepranum (31-6-1, 8 KOs) of Maasim, Sarangani, Philippines last fought in October, being stopped in two rounds by Luis Nery in Mexico. He had challenged unsuccessfully twice for world titles, losing for the vacant WBO flyweight title in 2010 to Julio Cesar Miranda, and in 2014 against Juan Francisco for the unified WBO/WBA flyweight titles. A Facebook message to Mepranum was not responded to by the time of this story's publication.
What happens next for the 27-year-old Casimero if he wins isn't so clear-cut. The quickest route to a world title would be through the IBF, which has rated Casimero number 4 for the title held by Casimero's countryman Jerwin Ancajas.
Ancajas is set to make his mandatory defense against Teiru Kinoshita on the undercard of Manny Pacquiao vs Jeff Horn on July 2, and Casimero would be the highest ranked contender afterwards, and in line for an elimination bout to be named mandatory challenger. 
But Gello-ani, concerned about whether the fight would be financially worthwhile since neither Casimero nor Ancajas have had their recent title fights broadcasted on television in the Philippines, would prefer to opt for another route to a title.
"It's high time [for a Filipino vs Filipino world title fight] but the problem for me is the TV networks are not working," said Gello-ani, who adds he's not keen on waiting another 9 months for Ancajas' next mandatory defense to be due.
"That's the reason it cannot happen in the Philippines. As a promoter I would rather fight outside where the purse is a bigger amount. So it's useless, not unless the television will finance a really good amount of money that will become attractive for the fighters. Then I think that would happen."
The plan for Casimero now is to wait and see what happens on July 2. If Ancajas wins, Gello-ani says they'll look elsewhere. But if Kinoshita wins, Gello-ani wants to position Casimero for the next shot.
"I'll be honest with you, I care for Ancajas. I don't think Ancajas will get good money meeting with Casimero," said Gello-ani, who had previously promoted Ancajas.
"I said to [Ancajas] last time, if I have my way, I will not allow you to meet with Casimero. I told him that, you better make that defense a success because otherwise we will be running after Kinoshita. But if you win, I would rather get another opportunity for Casimero from one of the other organizations."
Casimero is also rated number 7 by the WBC, but that title held by Thailand's Srisaket Sor Rungvisai is tied up in a mandatory rematch with Roman Gonzalez on September 9. Casimero is currently unrated by the WBO, of whom the highly regarded Japanese fighter Naoya Inoue is champion, and the WBA, which is held by England's Khalid Yafai.
On the Casimero-Mepranum fight's location, Gello-ani said he had made arrangements for that location prior to the declaration of martial law in Mindanao on May 23, but wasn't concerned about any danger befalling the event due to Iligan's nearly 40-kilometer distance from Marawi City, where the unrest is concentrated.
"I don't think it is advisable [to cancel] because everything has been prepared. I think there's nothing to worry because the danger is in Marawi. I think [the locals] can enjoy watching the fight," said Gello-ani about the show, which is free to the public. – Rappler.com