Ben Mbala moves on from De La Salle University and the UAAP to pursue the next stage of his career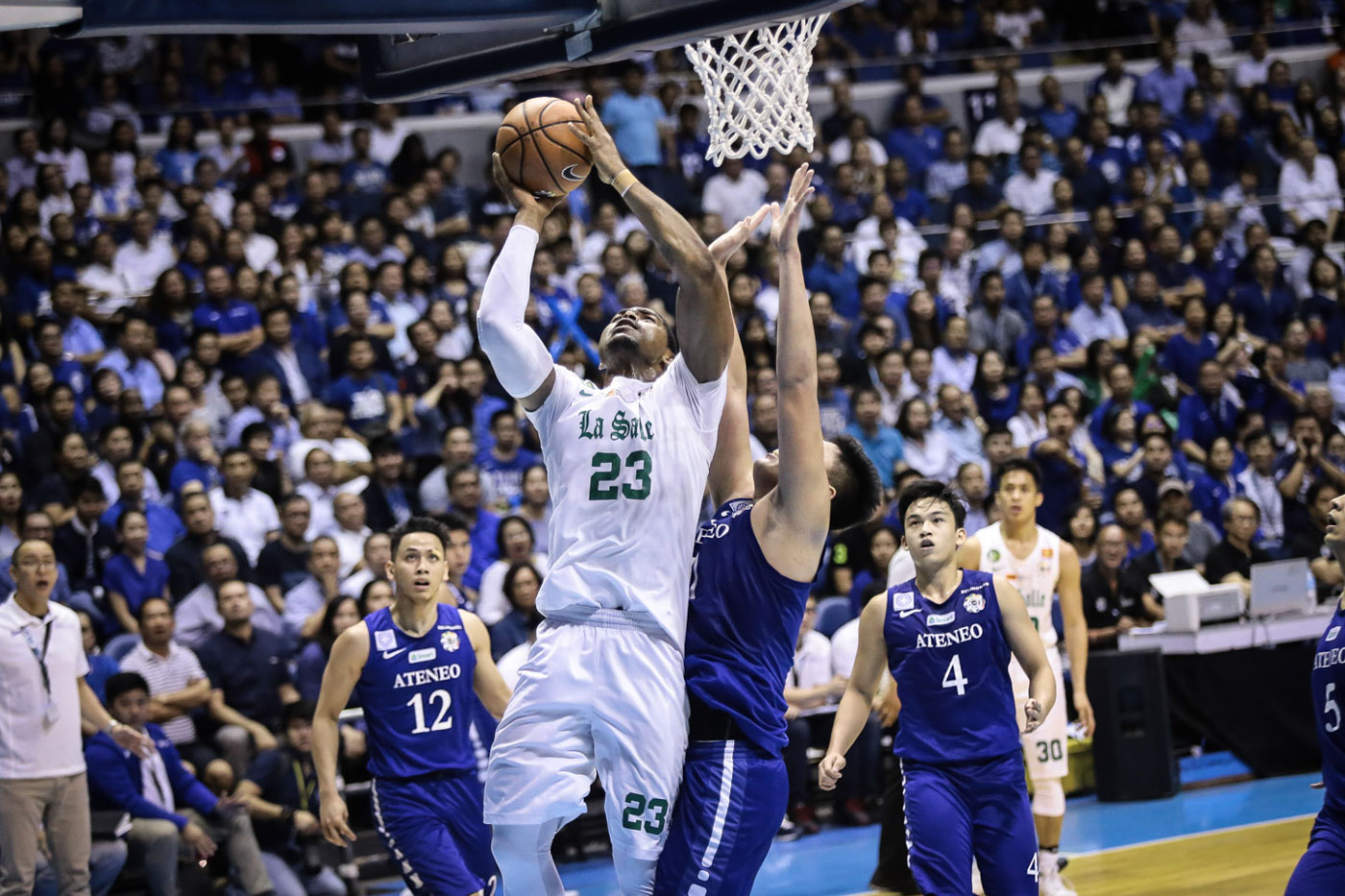 MANILA, Philippines (UPDATED) – De La Salle University (DLSU) Green Archer Ben Mbala announced on Friday, December 22, that he will not be back in UAAP Season 81 with the Green Archers. 
In a tweet Friday morning, the back-to-back UAAP Most Valuable Player said he will be "moving on from De La Salle University and the Green Archers." 
"After five years, two incredible UAAP Seasons, numerous off season tournaments and of course, countless unforgettable memories, it is with a heavy heart that I announce that the time has come for me to move on from De La Salle University and the Green Archers," tweeted Mbala. 
December 22, 2017
In an Instagram post by Mexican professional basketball club Fuerza Regia, Mbala is reported to be suiting up for the club that competes in the Liga Nacional de Baloncesto Profesional – the top pro league of Mexico.

Mbala underwent 3 years of residency and made his UAAP debut in Season 79, where he helped lead the Green Archers to a championship while clinching the Mythical 5 and Most Valuable Player honors. 
(READ: IN PHOTOS: Mbala crowned UAAP MVP; Melecio is ROY)
In Season 80, Mbala missed out on his first two games with the Green Archers, as he donned the colors of Cameroon in the 2017 FIBA Afrobasket tournament. However, the DLSU big man still managed to top the league's numbers with 96.5833 statistical points, meriting him the Most Valuable Player award once again. 
Mbala and the Green Archers ended their campaign for a title defense with a loss to the Ateneo Blue Eagles in the finals game 3 of Season 80, but the two-time UAAP MVP was still expected to return in Season 81 to finish his last year of eligibility. 
(READ: De La Salle Green Archers' UAAP defeat will make them stronger)
Mbala ended his note with gratitude to all his supporters during his time in DLSU and reassured the public that his exit from the UAAP would be the "best for the next stage in his career and development." 
"I know my choice might come as a surprise to many, and I have to admit, the decision to leave was the toughest I have had to make after being with La Salle for many years, but I feel that this decision is best for the next stage in my career and development," wrote Mbala. 
"I am truly grateful for having had the opportunity to represent the Green Archers and will always be Lasallian at heart." – Rappler.com