The former NBA player debuts with a remarkable statline of 30 points, 19 rebounds, 6 assists, 4 blocks and 3 steals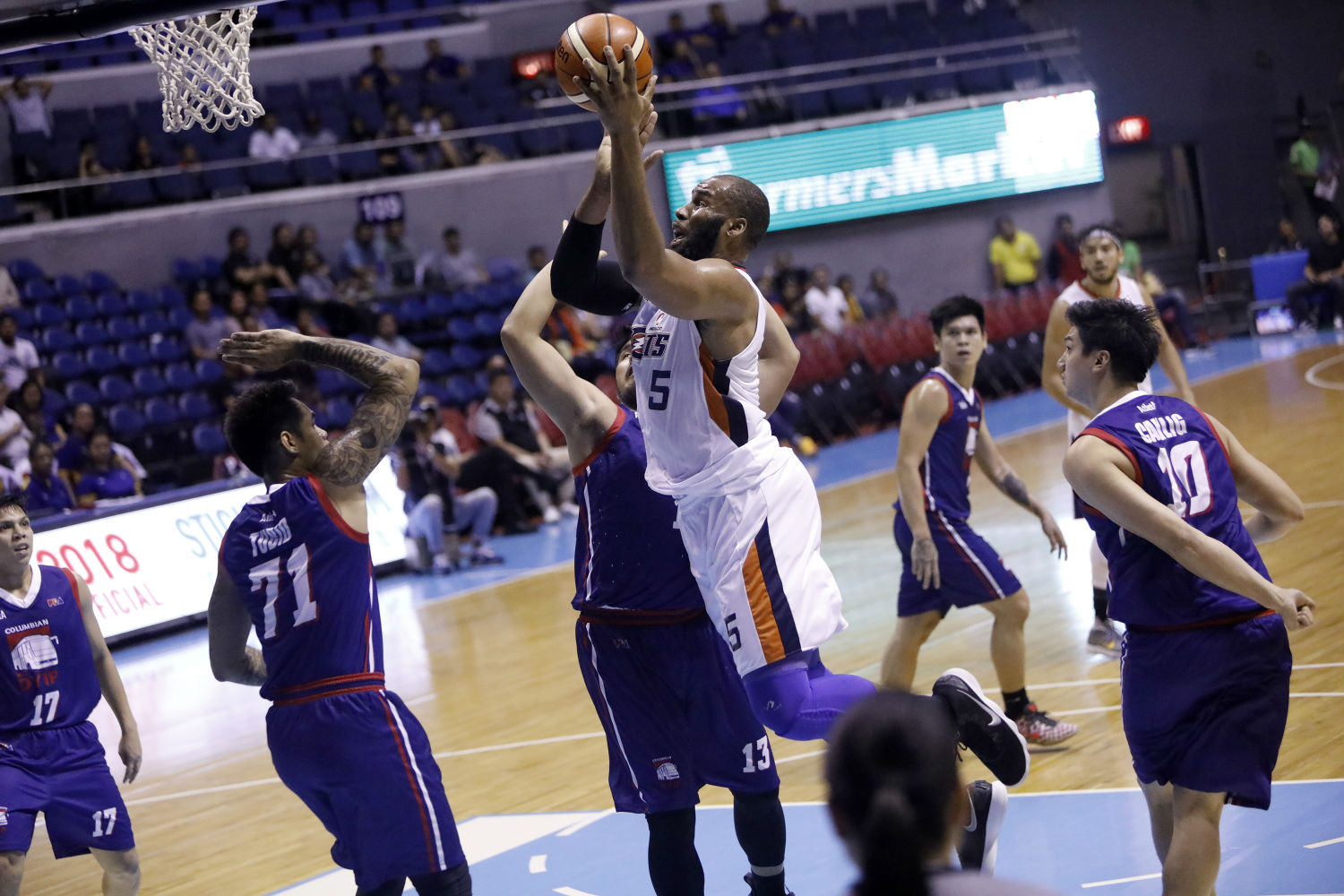 MANILA, Philippines – Arinze Onuaku had a scintillating 2018 PBA Commissioner's Cup debut as he tallied 30 points, 19 rebounds, 6 assists, 4 blocks and 3 steals in the Meralco Bolts' 116-103 win over Columbian Dyip on Wednesday, April 25. 
But what makes Onuaku's performance, which was just a block and two steals away from a "5×5" – a feat wherein a player tallies at least 5 in each of the major statistical categories in basketball – more impressive is that he battled a stomach virus throughout the game. 
"I'm still sick but I just tried to give my team what I could today," Onuaku told reporters after the game.
The American import said his apperance was just a "game time decision."
Meralco head coach Norman Black shared that Onuaku, who hasn't been with the team since Friday, April 20, was confined at the Cardinal Santos Medical Center before arriving at the Araneta Coliseum to suit up for the Bolts. 
It wasn't the first time, though, that Onuaku suffered a bum stomach ever since he reinforced the Bolts in 2016. 
"I'm not sure what caused it, last time it was because I drank some water. And then one time I got sick again because I ate some salad. I don't really know but I get sick everytime I come here.
Still, Onuaku looked as sharp as Meralco hoped him to be. 
The former NBA player missed only one of his 15 shot attempts and committed just two turnovers despite seeing action for 43 minutes.
He also showed consistency throughout, scoring 6 points in the first quarter and 8 points apiece in the remaining 3 periods. 
"I didn't really know how it was going to go, I haven't seen my team since Friday. But they kept me involved in the game and what they wanted to do, guys were able to make some shots," said Onuaku.
"I knew my guys needed me so I tried to give them what I could."
Onuaku seeks to provide the same production on Friday, April 27, when the Bolts take on the GlobalPort Batang Pier at the same venue. – Rappler.com