Gyra Barroga fires 17 points, built on 12 attacks and 4 blocks, for the Asset Managers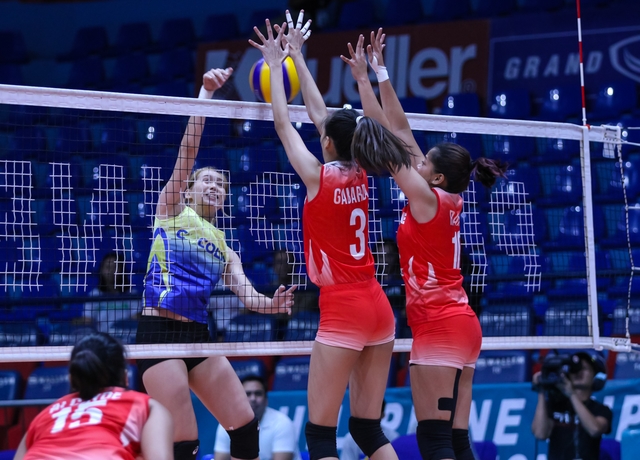 MANILA, Philippines – The Cocolife Asset Managers pulled off a 4-set win over the Cherrylume Iron Lady Warriors to open their 2018 Philippine SuperLiga Invitational Cup campaign on a high note at the Arena in San Juan on Monday, June 25. 
Gyra Barroga made her Invitational Cup debut remarkable with a team-high 17 points, built on 12 attacks and 4 blocks, as the Asset Managers bucked off a slow start en route to a 22-25, 25-13, 25-22, 25-18 triumph. 
Alex Tan added 15 points off 13 attacks and two blocks, including an off-the-block hit that sealed Cocolife's first win against the pesky Cherrylume squad. 
"For me, it's [a] big win," said Cocolife head coach Moro Branislav.
Following an error-strewn first set, the Asset Managers underwent a major revamp and led by as much as 11 points in the second set, 22-11.
Although Cocolife still struggled with its errors in the second set, its lead was too large to overcome for the Iron Lady Warriors as the Asset Managers tied things up at one set apiece. 
Cocolife continued to take control – leading 23-15 in the 3rd set – before the Iron Lady Warriors unloaded 7 straight points to come within a whisker, 22-23. 
However, a Judith Abil error and a Tan attack put the Cocolife Managers a set away from the victory. 
Abil poured in 12 points off 9 attacks and 3 aces while Mary Anne Mendrez chipped in 11 points from 10 attacks and a block. – Carla Molina/Rappler.com