From finishing dead last in the 2015 Southeast Asian Games, Philippine floorball aims to bounce back with a sweep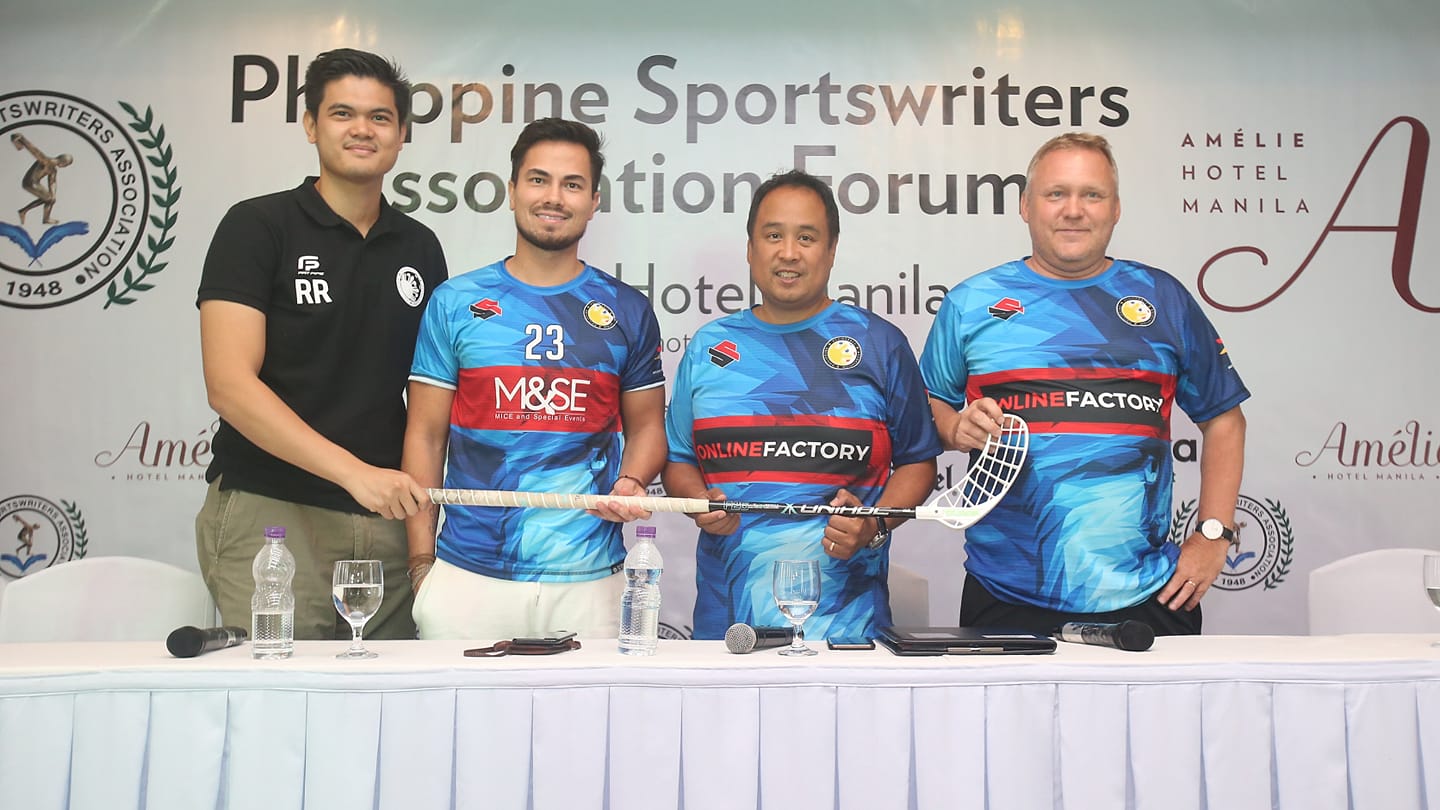 MANILA, Philippines – Philippine floorball is cooking up a surprise in the country's hosting of the 2019 Southeast Asian Games.
From finishing dead last in the sport's debut during the 2015 edition of the regional meet, the Philippine Floorball Association (PFA) promised a complete sweep of the gold in both the men and women's divisions.
"I think we can win both golds in the SEA Games," said team manager Peter Eriksson in the weekly Philippine Sportswriters Association (PSA) Forum at the Amelie Hotel-Manila on Tuesday, July 2. 
Philippine floorball has been beefing up its national team by recruiting Filipino-foreigners from Sweden, where the sport originated.
The national team is also being mentored by a world-renowned coach in Noel Johansson, a pure-blooded Filipino who was adopted by Swedish parents. 
"We have Swe-noy players, half-Filipino players, 9 players from Sweden helping the team, so it will be good preparation for SEA Games," said Johansson.
Despite the limited budget of the national federation, the Philippine floorball team has been getting foreign exposure to help the team and the sport develop in the country.
From July 7 to 12, the Philippines will host the Asia-Oceania Floorball Confederation Cup (AOFC Cup) set at the Alonte Sports Complex in Biñan City. This will form part of the federation's preparation for the SEA Games. 
The national team also played in some tournaments in Sweden and joined a qualifying tournament in Bangkok last January.
Two weeks ago, the Philippine women's team won a silver medal in a Singapore meet.
"We have players who went to Sweden and they played in a tournament there and they have more experience playing in the tougher games, so it will be good for us in the SEA Games," added Johansson. 
Defending champion Singapore and runner-up Thailand remain the biggest threats to the Filipinos' gold medal bid in the SEA Games, while Malaysia and Indonesia complete the five-team cast. – Rappler.com