The Philippines will be competing in an international tournament again. Here's what to expect.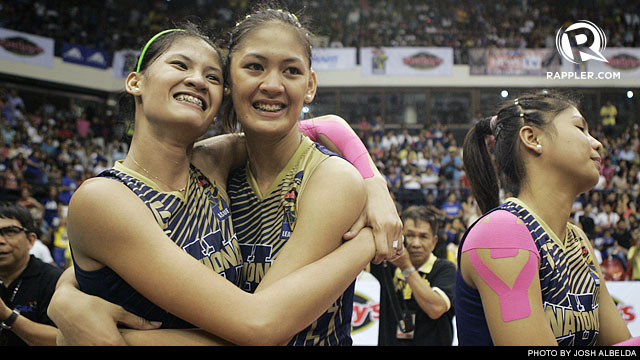 MANILA, Philippines — The Philippines is quickly becoming a volleyball-crazy country and what better way to satiate the sport's supporters craving for a national team than finally sending one (although not an official national squad) to an international competition.
After 8 years, we were able to set up a crew who will be carrying the country's flags in the FIVB World Championship Qualifiers for the Southeast Asian zone, where we will be facing Vietnam, Indonesia and Myanmar.
For some who have not followed the international scene closely, the draw might sound easy as there will be no powerhouse Thailand in the roster of teams competing in the qualfiiers. But our opponents are definitely no pushovers as these are teams who have perrenially finished next to Thailand in the SEA Games.
Scouting the opposition
What our neighbors have aside from experience is their speed. Vietnam, Indonesia and even Myanmar have been competing in a lot of international tournaments, giving them an edge when it comes to knowing how the game is played in this stage.
Likewise, since these three teams are relatively smaller than other national squads, they invest on developing skills such as speed and floor defense. Expect a lot of quick plays and good digging from all our opponents.
For Vietnam, expect star player Nguyen Thi Ngoc Hoa to carry the load for the home team, with veterans Do Thi Minh, Nguyen Thi Xuan and Pham Thi Hue lending helping hands. The Vietnamese play a fast-paced game involving a lot of quick and running attacks. The middles of the Philippines should be really ready.
Meanwhile, the Indonesian team is wing-oriented and most of their sets normally go to the outside hitters or the opposite. Three strong players in Maya Kurnia Indri, Tiara Putri Anggraeni and Amalia Fajrina Nabila, who is just 19 years old and has won the Indonesia Proliga MVP thrice, will banner Indonesia.
Myanmar is a young team, but they are not to be underestimated since they have been competing in a lot of international tournaments while boasting of a tall player in Tin Htay.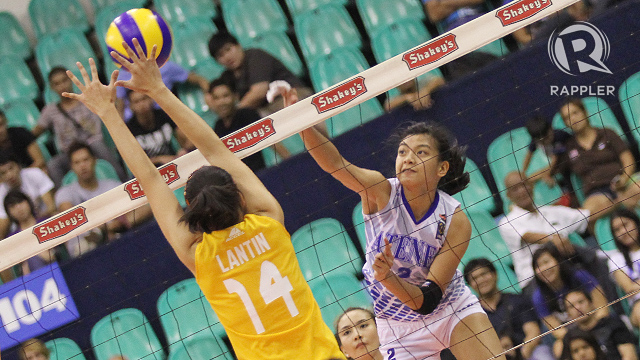 What the PH belles bring to the table
We might not be considered favorites in this competition, but what the Philippine team brings, aside from our superior height, is the element of surprise. 
Since the country has not been joining international tilts, scouting has been minimal and opponents do not know exactly how the team plays. We are bringing in a relatively tall team, too, with most Filipino players standing above 5-foot-9 — the tallest in the 4-nation meet.
What's more is that we have good setters in Rhea Dimaculangan and Rubie de Leon, who just led National University to the Shakey's V-League title. We also have exceptional liberos in Jheck Dionela and Jen Reyes. Ace Ateneo spiker Alyssa Valdez and V-League MVP Dindin Santiago, who has been converted into an outside hitter, will definitely be at the forefront of the Philippines' attack. And of course, we cannot forget about reliables like Maika Ortiz, Pau Soriano, Sue Roces and Jaja Santiago.
Although the primary goal is to gain international experience, the Philippines has a good chance of winning this tournament if they maximize their strengths: height and power.
#OneForTheCountry – Rappler.com