The Philippine team is ready to battle giants in the Asian Volleyball Championships.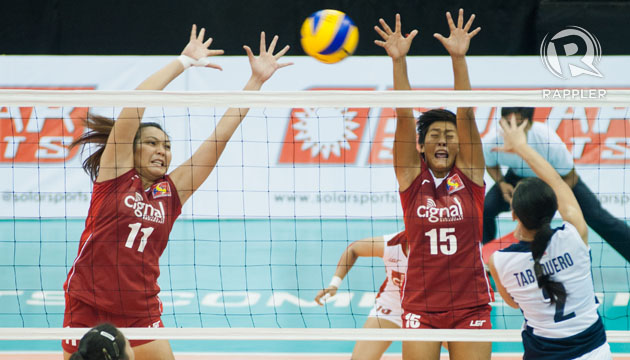 MANILA, Philippines — Giants, beware.
Team captain Angeli Tabaquero leads a crack crew of Filipino volleyball players who will be representing the country in the Asian Volleyball Championship starting September 10 in Thailand.
Backed by the Philippine Volleyball Federation and PLDT Fibr, the national crew will be bannered by veteran volleybelles Aiza Maizo-Pontillas, Pau Soriano, Angela Benting, Chie Saet and Jheck Dionela.
Also joining the squad headed by team manager Sammy Acaylar and head coach Nes Pamilar are Rose Vargas, Wenneth Eulalio, Joy Benito, Royse Tubino, Danika Gendrauli, Mitch Datuin, Arianne Argarin and Lizlee Ann Gata-Pantone.
Though not included in the roster for the AVC, May Jennifer Macatuno, Venus Bernal, Faye Guevara and Sandra delos Santos will be kept in the pool of the PH team for future tournaments.
Need to start now
It might be puzzling to rabid followers of volleyball why some marquee names in the Shakey's V-League and the UAAP are not in the list. There are only two reasons to that: it is either they weren't allowed by their schools/clubs to represent the Philippines or they declined due to personal reasons.
"Kulang na lang magmakaawa tayo sa players and coaches," said Dr. Ian Laurel. "Pero wala tayong magagawa kung ayaw talaga."
Laurel stressed, though, that instead of giving up, he looked for players who can do well and possesses the heart to play for the country.
"It will be tough," he said. "But we have to start somewhere. We have to show local players that this lineup will be intact even after the AVC so they will be more inclined to joining us next time."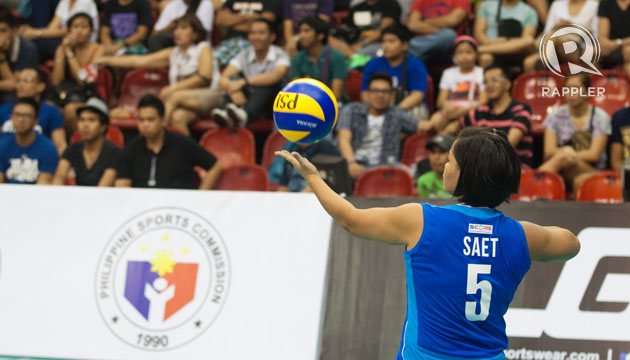 He noted the case of the previous V-League selection, one that placed 3rd in a 4-team tournament in Quang Tri, Vietnam and was immediately disbanded when they returned to the Philippines.
"This time, it will be different," Laurel added. "Tiwala lang and dasal na sana magtuloy-tuloy na ito."
Everything for the country
The PH team will be up against India (September 13), Iran (September 14) and reigning champion China (September 15) in the first round of the competition. And for a young team, it will be a daunting task to be pitted against teams that have rich winning traditions.
The Filipinos, though, believe they are ready to put up a good fight.
"There are a lot of things at risk. Una, siyempre buong buo ang suporta ng PLDT sa atin. Ayaw naman nating mapahiya sa kanila. Pangalawa, gusto nating makilala ulit sa international leagues. Para mangyari yun, kailangan natin muling manalo. And we have to start now." said Pamilar.
Pamilar assured everyone that the team is really in it to win it. "Our goal is to get the experience and learn from our Asian neighbors. Nagsisimula pa lang tayo pero it doesn't mean na we won't fight. Lalaban tayo. Ipapanalo natin lahat hangga't kaya. Lahat para sa bansa." – Rappler.com