The Philippine Azkals will try to be the last squad in the Asian Cup, with a first-place finish in the AFC Challenge Cup being the only route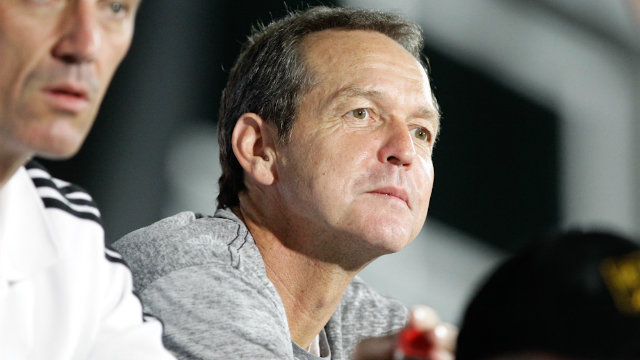 MANILA, Philippines – Fifteen down, only one spot left.
The 2015 AFC Asian Cup held its draw on Wednesday (Manila time), March 26 with 15 teams already qualified in the mix.
Host squad and last edition's silver medalist Australia is in Group B with 2012 AFC Challenge Cup champions North Korea, Oman and Kuwait.
In Group C are Uzbekistan, Saudi Arabia, China and South Korea while seeded in Group D are Iran, UAE, Bahrain and Qatar.
Reigning Asian Cup champions Japan are in Group A, together with Iraq and Jordan. The soon to be crowned 2014 AFC Challenge Cup titlists will take the last slot and join these three powerhouse squads.
Teams qualify either via the main Asian Cup qualifications or via the Challenge Cup – the tournament for emerging and developing squads in the region. This is where the Philippines competes.
Azkals to vie for lone spot remaining
The Philippine Azkals will try to be the last squad in the prestigious football meet next year, with the only way to do so is winning the 2014 AFC Challenge Cup in Maldives from May 19 to 30.
The Thomas Dooley-mentored squad is bracketed in Group B with Turkmenistan, Laos, and Afghanistan.
In Group A are Myanmar, Kyrgyzstan, Maldives and Palestine.
The 130th-ranked Azkals bagged the bronze in the last staging in 2012 and are rigorously training to barge into next year's meet.
Earlier, they had a scoreless draw with Malaysia and lost 1-nil against European contender Azerbaijan.
Only the Challenge Cup champion shall gain the berth and join 15 other teams for the Asian Cup, which is held once every four years. – Rappler.com