Manny Pacquiao says he still has the fire inside of him that carried him to legendary status in the sport, but will have to prove it against one of boxing's toughest men
LAS VEGAS, USA – As Manny Pacquiao and Timothy Bradley concluded Wednesday afternoon's press conference with the standard face-off photo opp, Bradley did something that he hadn't been known to do in previous fights.
He talked.
The scene looked as tense as could be between two of the sport's ultimate gentlemen but the banter was as innocuous as it was cliche'. "Are you ready?" Bradley asked. Pacquiao, taking in a moment to fight back the urge to smile, replies "Yes."
"OK you better be ready."
That's the question that most fans have on their minds heading into their rematch on Saturday, April 12 (Sunday PH time) at the MGM Grand in Las Vegas, Nev. Is Pacquiao ready for the first opponent with a winner's chance since his back-to-back losses to Bradley and Juan Manuel Marquez in 2012? Is Manny Pacquiao ready to fight the way he had en route to winning a record eight world titles.
"I have something to prove this Saturday that my journey in boxing will continue," conceded Pacquiao (53-5-2, 38 knockouts), who offered fewer smiles than at any recent press conference. "(This fight is) very important because I want to win back the belt and become champion. I feel like when I started boxing and I get a chance to fight a championship. I'm so motivated for this fight." 
Pacquiao, a congressman in Sarangani, Philippines, has heard the open challenges from Bradley (31-0, 12 KOs) over whether he, at 35, was willing to risk everything to win a championship. This is, after all, the first time Pacquiao will enter a prize fight as the challenger since the Miguel Cotto fight in 2009. That was also the last time Pacquiao had scored a knockout.
Pacquiao's rise to international fame came on the strength of his reputation as the sport's most cold-blooded finisher. Now he's fighting to prove that the fire to be great is still burning inside of him.
(RELATED: Why Pacquiao should be worried about the Bradley rematch)
Bradley, who spent most of the press conference concealed behind headphones and sunglasses, offered none of the trash talk that had preceded the fight, like when he told Pacquiao to his face that his time was done and that he was fighting for money alone.
Instead, Bradley thanked Pacquiao for coming to terms for the rematch, which offers himself an opportunity to save face after being awarded a dubious split-decision victory in their first meeting. That did little to pacify the stern-faced Pacman, however.
"I'm not predicting for this fight but if he gives me the chance to finish the fight, why not? I will grab that opportunity to finish," said Pacquiao. "My focus for this fight is to give more action, aggressiveness and the killer instinct that he's talking about."
If Pacquiao needed extra fuel, some could be found in the host venue's seeming dismissal of the fight in favor of Pacquiao's rival Floyd Mayweather Jr.'s upcoming bout with Marcos Maidana on May 3. The side of the building features a giant image of the current pound-for-pound king with the words "Home of the Champion" underneath.
Pacquiao-Bradley II is this weekend, but the side of MGM Grand is all @FloydMayweather #boxing pic.twitter.com/aZwAlUh7yi

— Ryan Songalia (@ryansongalia) April 9, 2014
Throughout the casino, Mayweather's image is ubiquitous, while Pacquiao's is nearly absent. "You don't bring guests into your building and disrespect them like that," Pacquiao's promoter Bob Arum said.
Change of Fortune
Pacquiao credits his reunion with Justin Fortune – the Australian born strength and conditioning coach whom Pacquiao worked with from 2002-2007 – with bringing him back to the best possible physical shape for the rematch.
"I'm very comfortable now that my strength and conditioning coach Justin Fortune is back in the team. We did the exercises that we didn't do usually in the last seven years," said Pacquiao.
Fortune, who split with Pacquiao's camp after the Jorge Solis fight, was replaced by Alex Ariza, whom Pacquiao worked with until after the Marquez knockout loss in December of 2012. Fortune says that the leg cramps Pacquiao had been suffering from in past years were corrected, and that the method wasn't particularly scientific.
"It's not fucking rocket science, just keep your fighter hydrated," said Fortune. "(Pacquiao) sweats so much twice a day, simple potassium magnesium tablets two a day. Keep your guy hydrated for fuck's sake, everyone knows that if you don't stay hydrated and you train like crazy you'll cramp up. Just the local jogger knows that stuff."
Arum also pointed to Ariza, who had worked with Pacquiao for his wins over Ricky Hatton, Miguel Cotto and Oscar de la Hoya, as the reason for Pacquiao's recent lapses in aggression.
"If Manny gets on top and starts beating up his opponent and then he backs off, it's not because he's losing his killer instinct, it's because he's afraid he'll run out of gas," said Arum. "He was trained wrong by Alex Ariza, watch him in this fight. 
"He was trained poorly because he didn't have the stamina that was required, the stupid way they were eating, the stupid way that Ariza, who really has no background in this, was training him. Justin Fortune, when he conditioned Manny, you never saw any problem with Manny backing off."
Age catching up? 
Then again, Pacquiao was in his late 20s when he had last worked with Fortune, and now he's smack in the middle of his 30s. If age is the reason for Pacquiao's knockout drought, Fortune isn't letting on.
"Not really because with him, he has no problem making the weight," said Fortune. "There's no stress on his body in making weight and drying out and all this sort of bullshit that goes with it. The older you get the less stress you need to put on your body because it takes it's toll. But with him, not at all, we just adjust the exercises to accommodate for him. 
"I didn't have much time to work with him. If I had ten weeks, I would've beat him up more." 
Roach, however, concedes that Pacquiao isn't able to train the way he had when he was in his early 20s, and that he has to rein him in from overworking to preserve his conditioning.
"In training I have to slow him down a little bit, he's not 22 anymore," said Roach. "I can't run him  in the hills 6 days a week anymore. I cut him back to twice a week on hills on rest days, and on track days doing fast explosions instead of those long grueling days where your legs feel like they're dead when you're done. Keeping him a little bit fresher, keeping him light on his feet and keeping the explosion stuff going. 
"I think he has another 2 to 4 years left in him if he keeps doing what he's told."
For now, Pacquiao is saying all of the right things. He's adamant that his desire to fight – and not financial woes – is what is keeping him in the ring. Pacquiao will have his chance to prove that in just a few nights. – Rappler.com
"I still keep fighting because boxing is my passion and it's an honor to give honor to my country. It's not about material things, it's about the honor that Im bringing to the country," said Pacquiao. – Rappler.com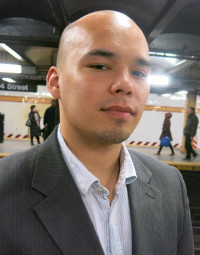 Ryan Songalia is the sports editor of Rappler, a member of the Boxing Writers Association of America (BWAA) and a contributor to The Ring magazine. He can be reached at ryan@ryansongalia.com. An archive of his work can be found at ryansongalia.com. Follow him on Twitter: @RyanSongalia.