Boxing prospects Dodie Boy Penalosa Jr and Dave Penalosa return to action on Saturday, with uncle Gerry Penalosa hoping to see their significant potential rise to the surface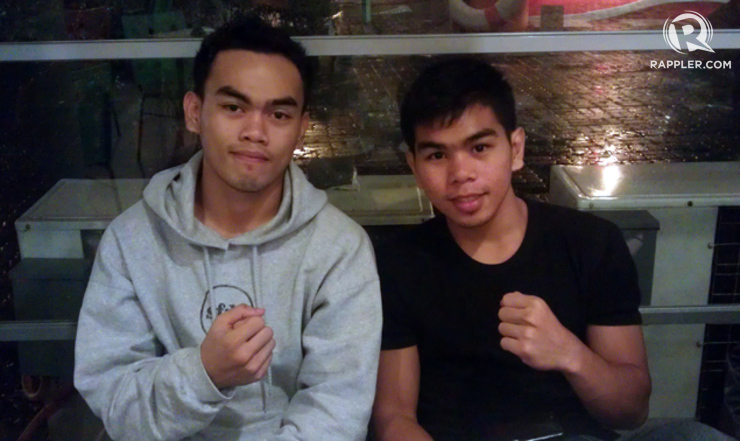 MANILA, Philippines – The Peñalosa name evokes many fond memories for boxing fans. 
For three generations the family has churned out fighters, beginning with the patriarch Carl Peñalosa Sr, who was a stablemate of the great Gabriel "Flash" Elorde during the 1960s. The next generation enjoyed even more success, with Dodie Boy Peñalosa Sr winning the IBF junior flyweight and flyweight titles in the 80s, followed by younger Gerry Peñalosa, who won the WBC junior bantamweight and WBO bantamweight titles in a career that lasted until 2010. A third brother, Jonathan Peñalosa, challenged for the WBA flyweight title in 1992 during an 8-year career. 
So far the third generation of fighting Peñalosas has remained unblemished, with 24-year-old Dodie Boy Peñalosa Jr holding a 12-0 (11 knockouts) record and 23-year-old Dave Peñalosa being not too far behind at 8-0 (5 KOs).  
This Saturday, July 26 the Peñalosa brothers will once again be in action at the Mandaluyong Gym, with Dodie Boy Jr facing Indonesian Dicky Amtiran, a late replacement whom Boxrec.com lists at 3-8 (3 KOs), in a ten-round bout while Dave faces countryman Danilo Gabisay (5-2, 3 KOs) in a six-round bout. 
Family tradition
Like their famous predecessors, both Peñalosa brothers fight out of the southpaw stance. Both grew up in Cebu City and compete in the featherweight division and are naturally larger than the previous generations of fighters, improving their chances of generating interest abroad.
Neither is a lightweight intellectually, either. Dodie Boy Jr is one semester away from graduating from University of the Visayas in Mechanical Engineering while Dave has postponed studies after his second year of studying Information Technology at University of South Philippines to focus on his career and newborn baby.
Having a famous last name in boxing has its clear advantages, and distinct drawbacks as well. 
On one hand, the young fighters have never known a life without the sport, having been constantly immersed in the culture from birth. Name recognition has also earned them a leg up in promotion, as fans of their family have followed their young careers.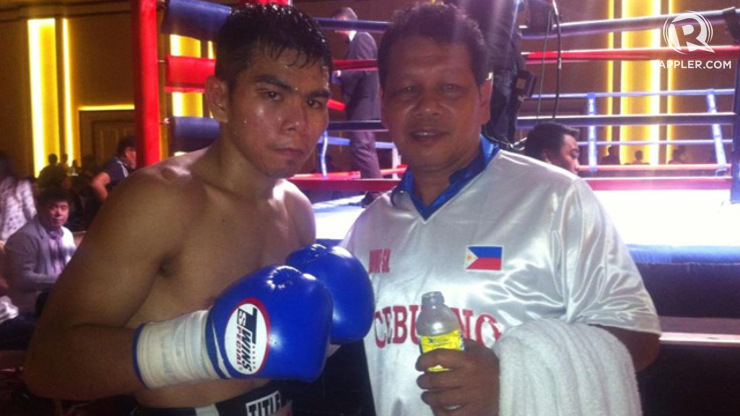 The other side of the blade can be as sharp. Comparisons between the father/uncle and Dodie Boy Jr/Dave have been unavoidable, with added pressure being heaped onto the young athletes through media to "live up" to the family tradition.  
Saturday's fights, which will be free to the public, will be promoted by their uncle Gerry, who is both their biggest motivator and toughest critic. The 41-year-old Peñalosa says he's done babying the two young men and wants to see them step up and show their potential.
"I want to see both of them be worth to watch," said Gerry Peñalosa. "What I mean is I want to see their improvements. I'm hoping because I want to give them another test for their next fight. I'm hoping they can perform good.
"They should prove to themselves that they're world class boxers or else nothing is going to happen to them."
The potential is clearly there. The baby-faced Dodie Boy Peñalosa Jr showed his one punch knockout power in 2012 when he dropped Jesus Lule for the count with one right hook on the undercard of Manny Pacquiao's fourth fight with Juan Manuel Marquez in Las Vegas.
Dave, who has a more menacing look with a body covered in tattoos, is the more aggressive of the two, and has scored knockouts in both of his appearances on Top Rank-promoted cards in Macau last year.
There have also been stumbles along the way. Dodie Boy was knocked down by Nimithra Sithsaithong last April in Macau before knocking out his Thai opponent in 3 rounds; both struggled to decision wins over durable Mexican Alem Robles.
"It's not hard for me as a promoter to promote them because they have the name but at the same time pressure for them because they have the name," said Gerry Peñalosa. "The name is at risk but I'm hoping they will perform very well."
Their family's long-standing relationship with Pacquiao has enabled them to train alongside the eight-division champion, but after years of training underneath their father the two have spent this training camp working with uncle Jonathan as trainer.
"I guess I have improved under my uncle Jonathan," says Dave. "He's better on mitts and has more hand speed." (RELATED: 'Pacquiao will play with Algieri,' says Penalosa)
Another reason for the change may be distance; Dodie Boy Jr and Sr have clashed at times, with the father even taking to the radio to decry his son's work ethic.
For this camp, Dodie Boy Jr has sparred extensively with former featherweight title contender Bernabe Concepcion, who faces fellow Pinoy Eden Sonsona in a featherweight matchup that has drawn considerable interest from the most hardcore, fanatical supporters of Filipino boxing.
Dodie Boy's work with Concepcion has earned him praise from their difficult to please uncle, and will be shown as a primer for the Viva Sports telecast.
Dave is keen on avoiding comparisons to another upstart brother tandem in the Philippines, the Pagara brothers Jason and Albert of Cagayan de Oro. Both ALA Boxing-promoted fighters are already world rated with many more fights than the Peñalosas.
The Pagara brothers are a fight or two away from performing on the world stage; the Peñalosas are a couple years from that point.
"Based on experience, both of them have much more," said Dave Peñalosa.
For the latest generation of fighting Peñalosas, taking it one fight at a time is the road towards establishing legacies of their own.
"For me I'm not aiming for a knockout; I'll just wait for a good chance to have a good performance," said Dave Peñalosa. – Rappler.com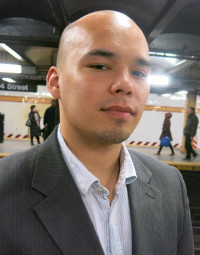 Ryan Songalia is the sports editor of Rappler, a member of the Boxing Writers Association of America (BWAA) and a contributor to The Ring magazine. He can be reached at ryan@ryansongalia.com. An archive of his work can be found at ryansongalia.com. Follow him on Twitter: @RyanSongalia.