The two-time silver-medalist is also the 2014 ASEAN Youth javelin throwing champ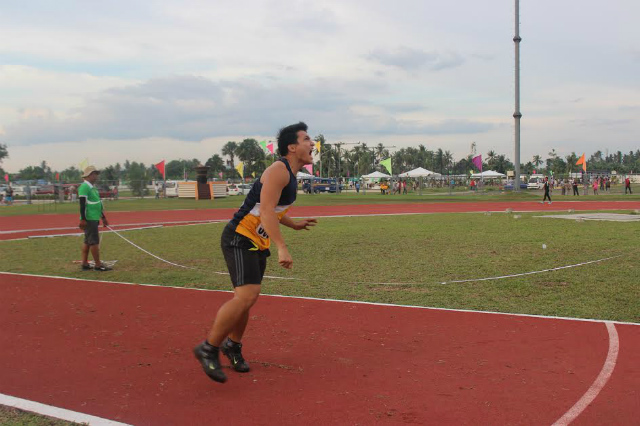 TAGUM CITY, Philippines – For Joshua Vincent Patalud – a javelin thrower from the National Capital Region (NCR) – heaving a gold medal is the best way to end his 4-year stint in the Palarong Pambansa. 
In the past years, he ended up second best even when he knew the exact run-up, the exact arm angle, the exact mechanics, and the exact release. 
But on Wednesday afternoon, May 6, at the Davao del Norte Sports and Tourism Complex, Patalud fueled a perfect throw that cruised 57.96 meters to win the event.
It was his first gold medal since he joined the national games. 
"I want to cry, because I'm always behind Bryan Pachico. Basically, not until now," the two-time silver-medalist said after the game.
Patalud sank Western Visayas' Ronald Lacson – who marked 54.69 meters – into second place. The bronze medal bagger is Ilocos Region's Mark Conrad Manipon, with a 50.56-meter mark.
Patalud was originally a sprinter until his friend, who was in a javelin throwing try-out, invited him to try the sport. He suddenly found himself enjoying the game and now, he's adding milestones to his athletic career.
The 2014 ASEAN Youth javelin throwing champ is a De La Salle Zobel alumnus. He will be taking Bachelor of Science in Mathematics with specialization in Business Applications at DLSU.
Patalud will be defending his ASEAN Youth title at Brunei later this year on November. – Rappler.com
Jumar dela Cruz is a staff writer of the Department of Education's Davao del Norte division.