The Zenfone 3 Zoom is a dual-lens smartphone with a higher-than-average 5000 mAh battery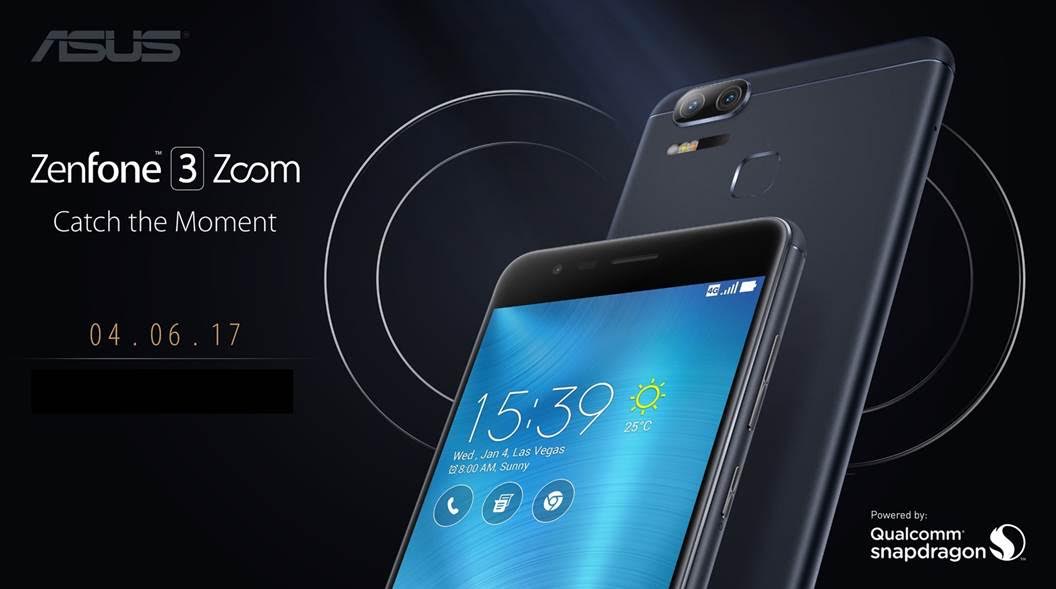 MANILA, Philippines – Asus launches the Zenfone 3 Zoom on Thursday, April 6. You can catch the launch here via the livestream above. 
Asus touts the Zenfone 3 Zoom for its dual-lens system featuring a 12MP/f1.7 wide-angle lens to capture everyday scenes and a 12MP shooter with 2.3x optical zoom for high quality close-ups. The two shooters can work in tandem to produce a depth-of-field effect most commonly seen in pro portraiture work. 
The Zenfone 3 Zoom is equipped with a midrange Qualcomm Snapdragon S625 processor and a 5000 mAh battery, a capacity level that's definitely higher than average. It has a 5.5-inch display and comes in "Navy Black," "Glacier Silver," and "Rose Gold."
The phone will be available in stores shortly after launch. – Rappler.com