Here are 5 things you need to know about the newly-crowned Miss Grand International who hails from Indonesia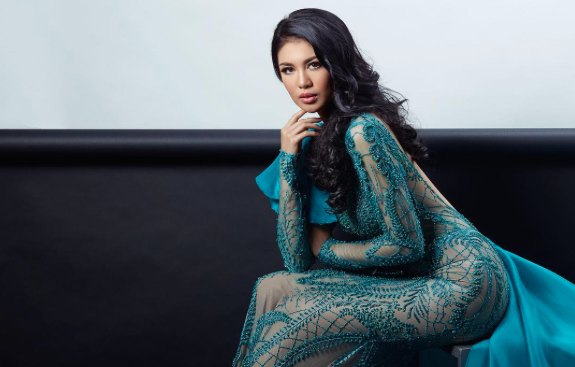 JAKARTA, Indonesia — Miss Indonesia Ariska Putri Pertiwi bested 70 other candidates to win Miss Grand International 2016 on Wednesday, October 26 Indonesia time.
Pertiwi also won Best National Costume in the pageant. (READ: Miss Indonesia wins Miss Grand International 2016)
The 21-year-old beat out Miss Philippines, who won 1st runner-up, Thailand who won 2nd runner-up, Puerto Rico who won 3rd runner-up, and the United States who won 4th. (READ: IN PHOTOS: Indonesia bet wins Miss Grand International 2016)
This is the first time Indonesia won Miss Grand International since it started in 2013. Indonesia has never won a major international beauty pageant in the past, having never won Miss Universe, Miss Earth, Miss International or Miss World.
Here are 5 things you need to know about her:
1. She is studying to become a doctor
Born in Lhokseumawe on, January 13, 1995, Pertiwi is a student at the Faculty of Medicine at the Islamic University of North Sumatra.
In an interview, she said that one of her dreams is to help many people, and wants to become a doctor.
2. She is a regular in beauty contests
Before advancing to Miss Grand International, Pertiwi has participated in various beauty pageants since she was 14 years old.
Some titles she has won include local pageants Citra Putri Indonesia 2009, Putri Tenun 2009, and Gadis Sampul 2009.
She also joined the Miss Indonesia North Sumatra pageant in 2014 and was a runner-up. She returned to the same contest, representing the province at the national level, and after winning as 3rd runner-up in Miss Indonesia, qualified and eventually won Miss Grand International.
3. She comes from a military family
Pertiwi's father is a soldier. She said her father's background was one of the factors that trained her to be disciplined.
She has one sister who is 17 years younger.
4. She loves children.
This Spongebob enthusiast once said that he wants to open a foundation dedicated to abandoned children and children who have mental illnesses.
She said she wants to build a foundation "so that they can go to school, play and laugh together like other children."
Pertiwi believes children are the hope for the future of Indonesia.
5. She is afraid of injections
Even if she wants to be a doctor, Pertiwi is afraid of needles. 
"I am afraid when it comes to injections but brave when I inject patients," she said. – Rappler.com