The Indonesian fishermen were kidnapped by Somali pirates for almost 5 years.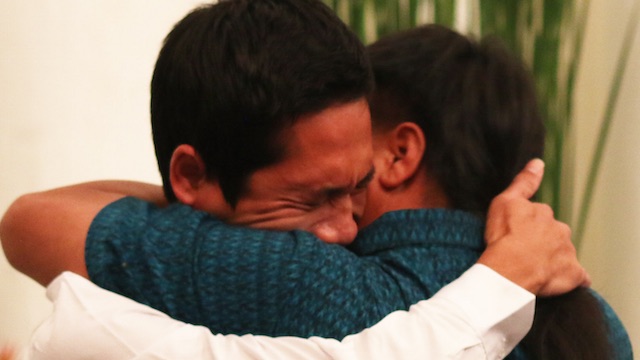 JAKARTA, Indonesia – Four Indonesian fishermen had an emotional reunion with their families Monday, October 31 after returning home following a kidnap ordeal at the hands of Somali pirates, recalling the horrors they endured.
Looking skinny, weak and tired, the sailors hugged their sobbing relatives at a ceremony in the capital Jakarta that came about a week after they were released, along with 22 other Asian captives following almost 5 years as hostages.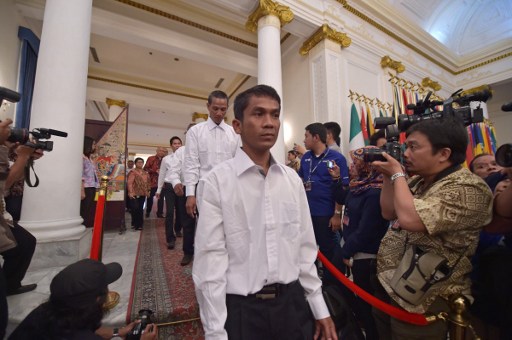 "We are still traumatized, we're still afraid," said one of the captives, 24-year-old Sudirman, who like many Indonesians goes by one name.
"We don't know what we are feeling right now. Even as we stand here, we can't believe it. Is this a dream? This must be a miracle – thank you God."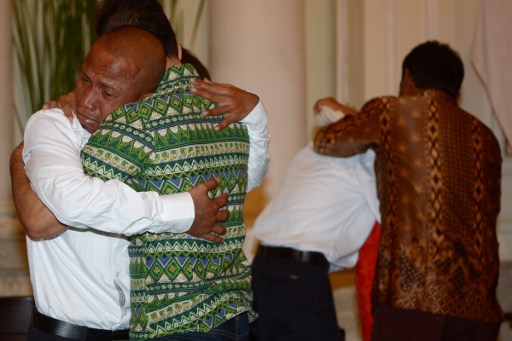 The crew, who also came from Cambodia, China, the Philippines, Taiwan and Vietnam, were taken hostage after their fishing vessel was seized in March 2012 south of the Seychelles. 
The Omani-flagged vessel, the Naham 3, was the last commercial ship seized at the height of Somalia's piracy scourge, with its crew the second-longest held hostage by Somali pirates.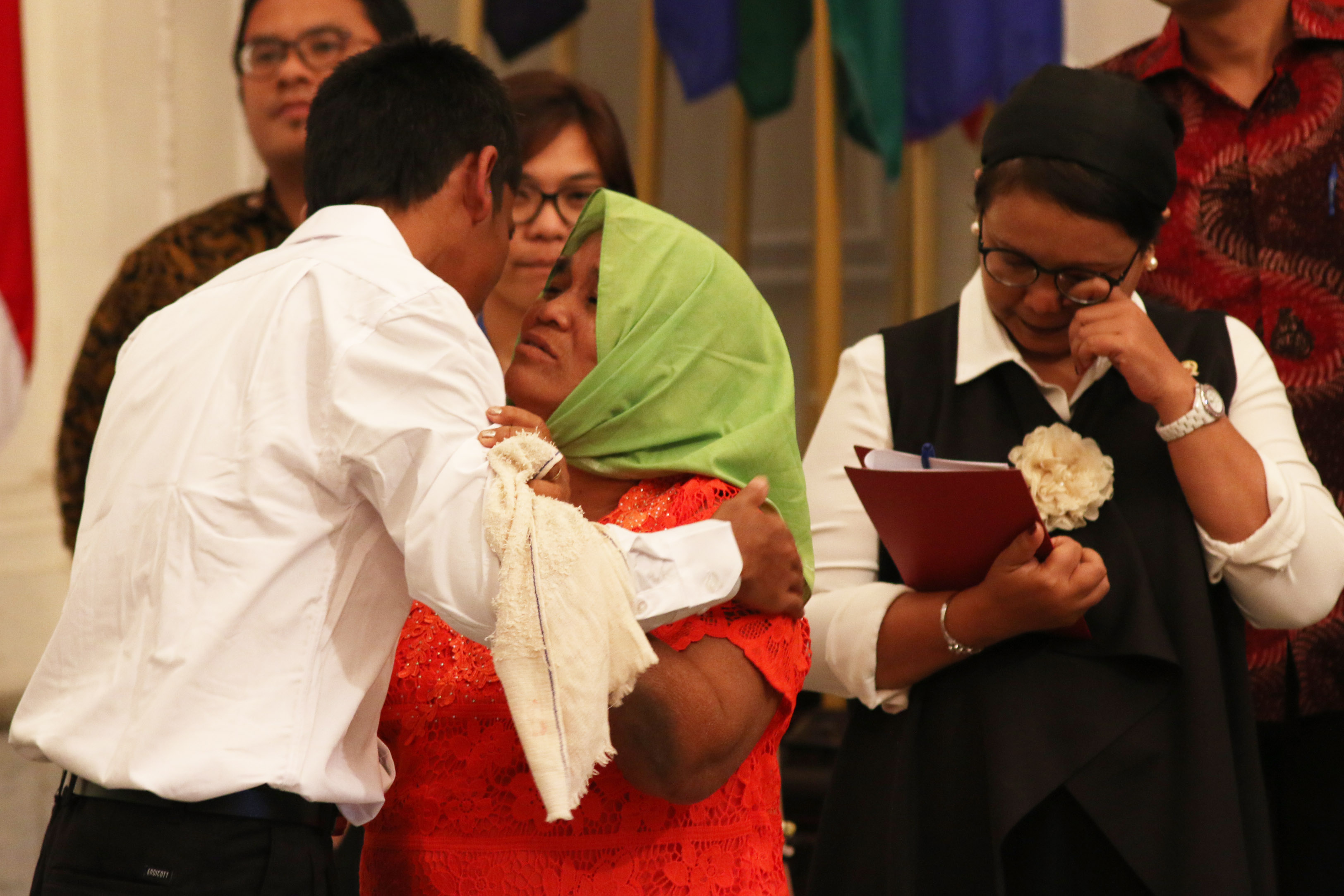 Sudirman said the Indonesians spent one and a half years on the boat before being taken ashore and held at a site in the wilderness.
He said the captives were usually only fed once a day with spoiled bread or rice and red beans, and half a liter of dirty water, leading them to suffer from constant diarrhea.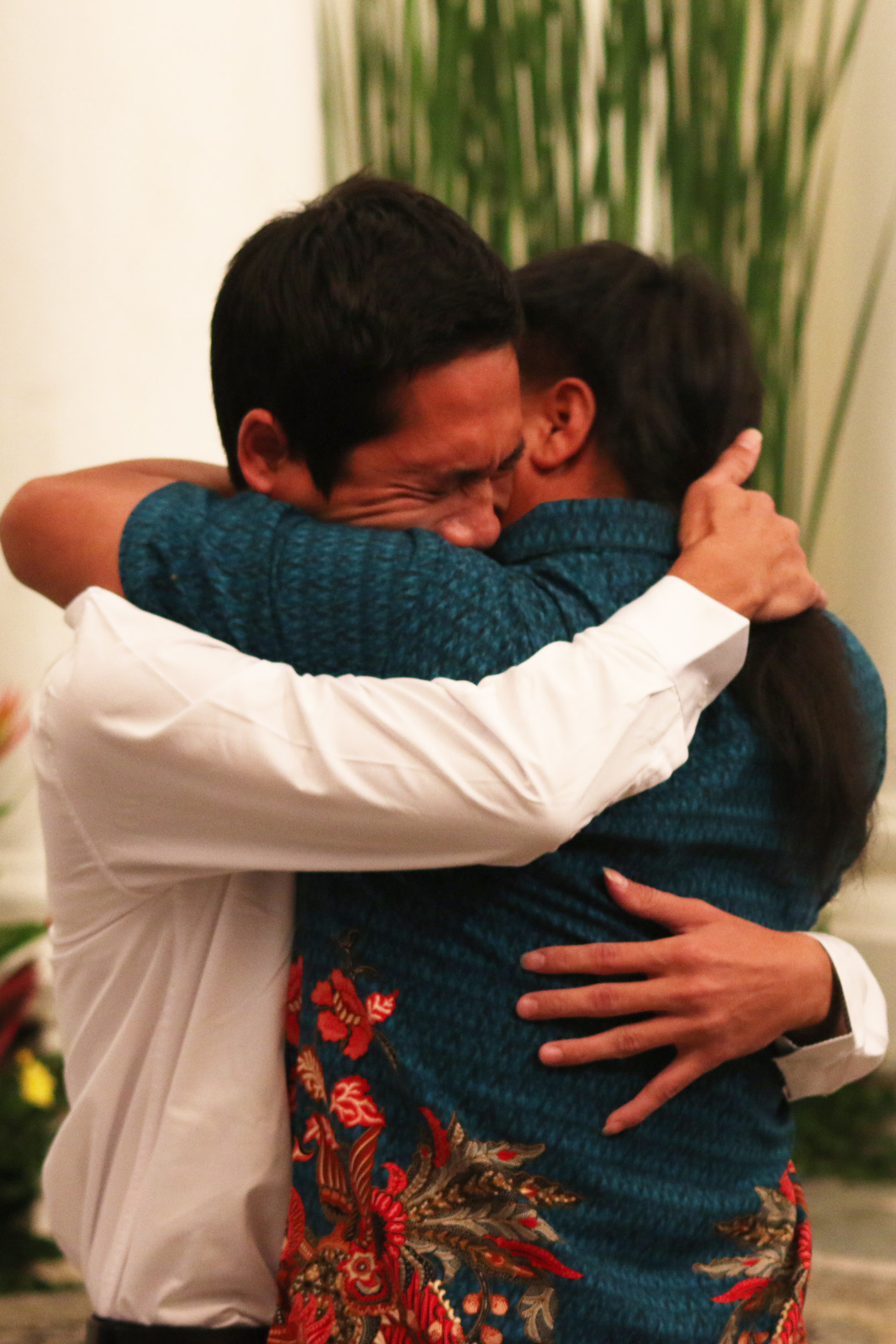 Some days the hostages got nothing, forcing them to hunt for their own food in the form of rats and cats, he said, but added this could be dangerous.
"If we got caught our hands and feet would be tied up and we would be hung upside down, it hurt a lot," he said.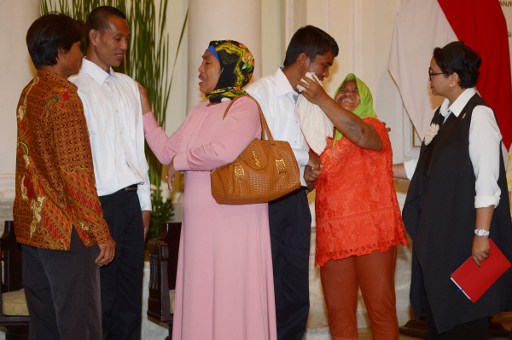 Pirates initially took 29 crew hostage, but one person died during the hijacking, and two more died from illnesses – including an Indonesian – during their captivity.
The first major commercial vessel was hijacked by Somali pirates in 2005 and the industry flourished in a country wracked by years of civil war and with few jobs and no central government. – Rappler.com