In Asia, 3.2 million children will benefit from the program of Qatar-based Education Above All Foundation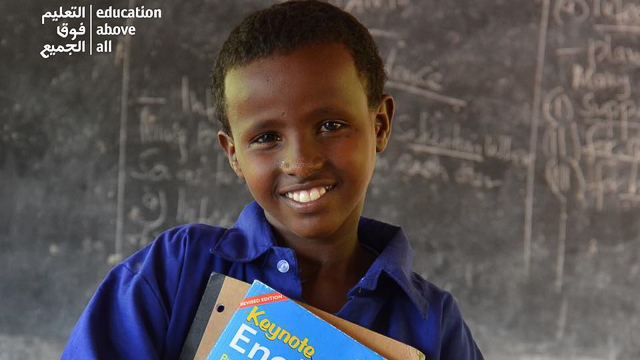 MANILA, Philippines – Ten million out-of-school children from around the world – 3.2 million from Asia – will receive primary education with the help of the Qatar-based Education Above All (EAA) Foundation.
EAA Foundation chairperson Sheikha Moza Bint Nasser, United Nations (UN) Secretary General António Guterres, and world leaders announced this on Friday, April 27, at a high-level summit in New York City.
Sheika Moza is the second wife of the Emir of Qatar.
EAA Foundation said in a statement that it worked on the Education Above All program with its partners to reach these numbers for the last 6 years. 
To date, the program has enrolled 6.6 million out-of-school children around the world, and will secure the remaining commitment to reach 10 million.
In Asia, the program has implemented more than 30 projects with international and local NGOs, development agencies, development banks, and the private sector across 10 countries.
At the summit, Nasser and Guterres also discussed the global education crisis, and spoke about the barriers to education out of school children, like poverty, conflict, discrimination, natural disaster.
In Asia, the work involved addressing the gender gap, fostering skills for meaningful employment, and avoiding the risk of the children resorting to violence due to frustration over a lack of opportunity.
The EAA Foundation is based in Qatar and was founded in 2012. It is working to help realize the 2030 Agenda for Sustainable Development to end poverty. – Rappler.com