Brown's mother Lesley McSpadden, visibly emotional in an interview on NBC's 'Today' show, said the officer's remarks added 'insult after injury,' and were 'so disrespectful'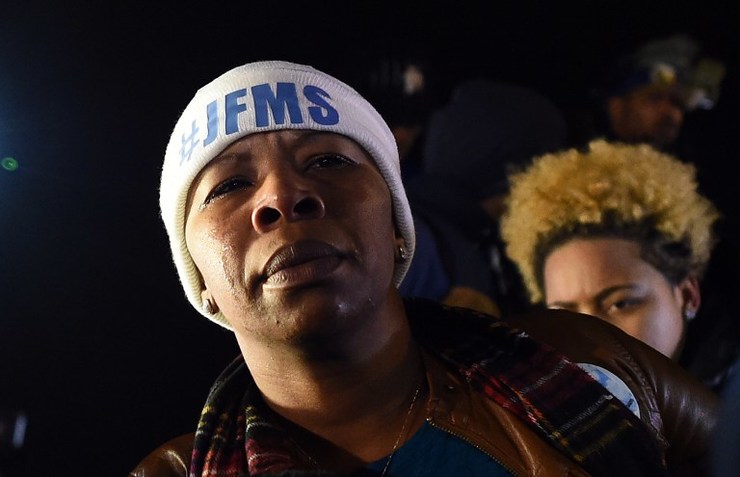 FERGUSON, United States – The parents of slain teenager Michael Brown on Wednesday, November 26, called the account given by the police officer who shot him unbelievable, and said the officer's comments added "insult after injury."
Protests have flared across the United States after Monday's decision by a grand jury not to prosecute a white police officer for shooting dead the unarmed black teenager in August.
In his first televised interview since the incident, officer Darren Wilson said he feared for his life, that Brown resembled an angry "demon" and had started the confrontation, grabbing for his gun and later rushing toward him.
Brown's mother Lesley McSpadden, visibly emotional in an interview on NBC's "Today" show, said the officer's remarks added "insult after injury," and were "so disrespectful."
"I don't believe a word of it. I know my son far too well to he would never do anything like that. He would never provoke anyone to do anything to him and he wouldn't do anything to anybody. I don't believe a word of it," she said in a separate interview on CBS "This Morning."
"Our son doesn't have a history of violence," she added.
His father, Michael Brown Sr., said on NBC he felt the officer's version of events was "crazy."
"For one, my son, he respected law enforcement," Brown said. "Two, who in their right mind would rush or charge at a police officer that has his gun drawn? It sounds crazy."
The parents' attorney also rejected Wilson's description of Brown.
"When you have people of color be killed they try to demonize and play on the stereotypes, and they try to put the police officer who killed our children on a pedestal," Benjamin Crump told NBC. "It's just not right, and we have to fix this system." 
Brown's death, the aggressive police response to protests and now the result of the grand jury hearing have stirred racial tensions in Ferguson, a mainly black suburb with a mostly white police force, and across the United States. – Rappler.com