Mary Jane Fiesta Veloso was sentenced to death in October 2010 for attempting to smuggle 2.6 kilograms of heroin into Indonesia from Malaysia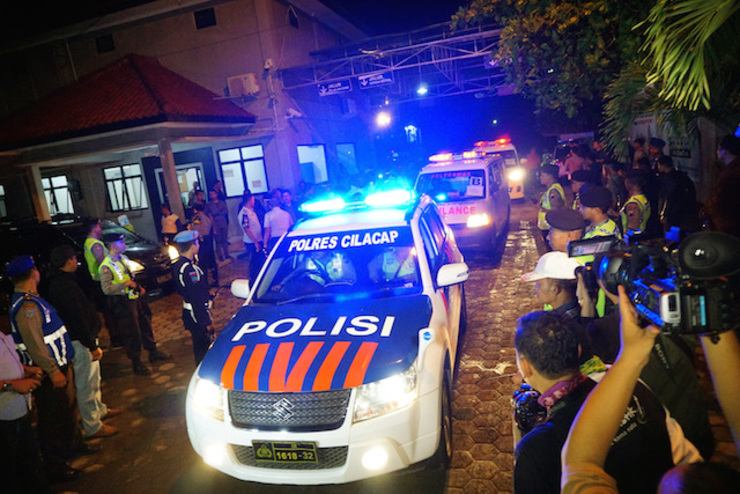 JAKARTA, Indonesia – A Filipina will be among the next group of convicts on death row to be executed in Indonesia, the country's attorney general has announced.
"We are deciding on when the next executions will be for convicted citizens from France, Ghana, Cordova, Brazil, the Philippines, Australia, and one from Indonesia," Attorney General Muhammad Prasetyo said in a meeting with lawmakers on Wednesday, January 28, according to Tempo.co. 
There is only one Filipina on Indonesia's death row – Mary Jane Fiesta Veloso, 30, who was sentenced to death by the Sleman District Court in October 2010 for attempting to smuggle 2.6 kilograms of heroin into Indonesia from Malaysia in April 2010, according to information from Amnesty International.
Veloso, who was reportedly acting as a courier for an international syndicate, was arrested after arriving at Yogyakarta's Adisucipto airport via an AirAsia flight from Kuala Lumpur.  
Her clemency request was among the 16 rejected on January 9 by President Joko "Jokowi" Widodo, who has remained steadfast in his hardline stance on death row convicts with narcotics offenses.
Death row convicts will only be informed of their execution date 3 days ahead of the date. 
Indonesia has repeatedly stated the country is in a state of emergency with regard to drug abuse, as there are about 4.5 million drug users in the country, 1.2 million of whom are beyond rehabilitation. (READ: Why Jokowi ordered the execution of drug traffickers)
But Jokowi has been criticized abroad and by human rights activists for his stance. Brazil and the Netherlands condemned the execution of their citizens earlier this month and recalled their respective ambassadors. (READ: Indonesia executes 5 foreigners, one citizen for drugs offenses)
"It is deeply disturbing that drug convicts are at risk of execution. Drug-related offenses do not match the standards set out in international law, which only allow the death penalty for the 'most serious crimes,'" Rupert Abbott, Amnesty International's Research Director for Southeast Asia and the Pacific, said in a statement on December 5.
"Tackling serious crime is a legitimate objective for the new administration, but this is the wrong way to go about it – the death penalty does not work as a deterrent to crime," he also said. – Rappler.com