He is found guilty of 'having tried to carry out terrorist actions and for belonging to an armed group'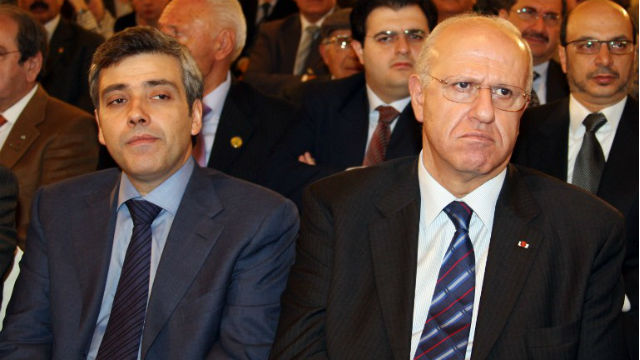 BEIRUT, Lebanon – A military tribunal on May 13, sentenced former pro-Damascus Lebanese minister Michel Samaha to 4 1/2 years in jail over terrorism charges.
The court said Samaha, arrested in August 2012, would be released at the end of this year taking into account time served and because the judicial year amounts to nine months in Lebanon.
He was found guilty of "having tried to carry out terrorist actions and for belonging to an armed group", it said.
The former information minister was also stripped of his civic and political rights.
Defense lawyer Rana Azoury, whose team argued that Samaha fell into a trap set by Lebanese intelligence services, said she would appeal against the ruling to the country's court of cassation.
Samaha, who was also once an adviser to Syrian President Bashar al-Assad, admitted in court last month that he had transported explosives from Syria for use in attacks in Lebanon, but argued he had been the victim of entrapment.
The explosives were to be used in blasts on the Lebanese border, intended to force the closure of the frontier and stop the passage of Lebanese fighters joining rebel forces in Syria.
"Under Lebanese law, if you acted because of the encouragement of an agent provocateur, that is exculpatory and a legitimate self-defence," Azoury said in explaining Samaha's testimony.
The prosecution charged that Samaha and Syrian security services chief Ali Mamluk transported explosives and planned attacks and assassinations of political and religious figures in Lebanon.
The trial was postponed multiple times because of the absence of Mamluk, who remains in Syria, until a judge separated the two cases, allowing Samaha's trial to open on April 20.
Syria maintained a nearly 30-year presence in Lebanon, withdrawing its troops in 2005 after the assassination of former prime minister Rafiq Hariri.
But a series of assassinations of prominent anti-Syrian regime figures in Lebanon followed the withdrawal.
Samaha could have faced the death penalty if convicted in the trial.
The Lebanese judiciary has issued an arrest warrant for Mamluk and sent Syria a formal notification of the warrant and charges, but received no response.
Samaha's trial came amid continuing tensions in Lebanon over the Syrian conflict that began in March 2011 with protests against Assad's regime.
Beirut has maintained an official policy of neutrality on the war, but the violence has regularly spilled over its borders and exacerbated existing sectarian tensions. – Rappler.com